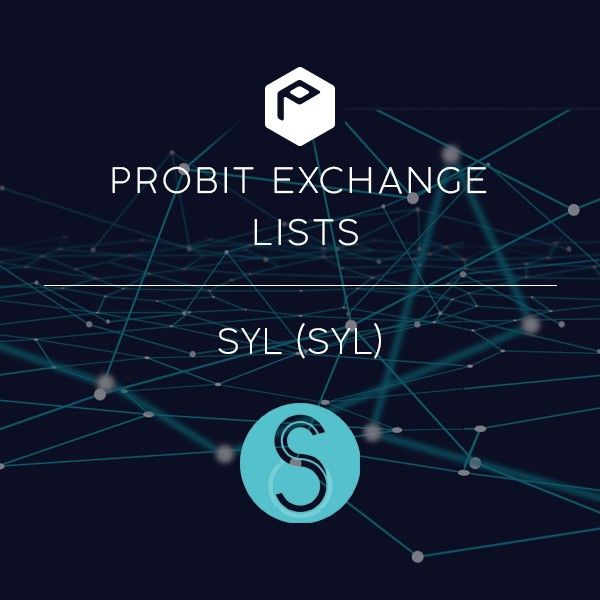 Trading Pairs:
SYL/BTC
Deposit: April 15, 2021 08:00 UTC
Trading: April 16, 2021 11:00 UTC
About SYL
⯈ Introduction (https://www.xsl-labs.org/)
XSL Labs will offer a number of solutions for protecting identity data on the Internet.
This company is developing a blockchain-based DID, the Secure Digital Identity to combat data theft. It will be part of a fully interoperable application system. XSL Labs hopes to lay the foundations for Self-Sovereign Identity and the Internet of Trust, with the dApp "ONE", which will give the users the control of their SDI.
The SYL will be the Verifiable Credentials ecosystem's utility token. It will be used to receive Verifiable Credentials from Trusted data issuers to the user's ID wallet or between users. It will also be used to purchase in SYL Library's available services (a dApp store using DIDs) and to monetize personal data through Cortex (Data monetization dApp).
⯈ Social Media
Twitter:https://twitter.com/XSL_Labs
YouTube: https://www.youtube.com/channel/UCZLQ1skwQV29E1TGqsycKXg
Telegram: https://t.me/xsl_labs_official
⯈ Press
https://www.cointribune.com/blockchain/ecosysteme/xsl-labs-syl-va-utiliser-la-smart-chain-de-binance-bnb
https://cointelegraphcn.com/news/the-internet-of-trust-why-secure-digital-identities-are-crucial-to-web-30
https://ambcrypto.com/decentralised-identity-project-in-the-works-at-xsl-labs/
https://partenaires.lepoint.fr/block-chain/partenariat-thermo-vsn-xsl-labs-lutilisation-de-la-blockchain-dans-les-bornes-dacces-biometriques
https://www.cointribune.com/tribunes/adopte-un-projet-crypto/xsl-labs-mieux-comprendre-le-projet-qui-reinvente-le-concept-didentite-decentralisee/


ABOUT PROBIT GLOBAL
ProBit Global is a Top 20 crypto exchange worldwide servicing crypto enthusiasts with unlimited access to trade and buy Bitcoin, Ethereum and 800+ altcoins in 1000+ markets.
PROBIT GLOBAL IS A BRAND TRUSTED BY MILLIONS OF USERS
200,000+ community members
1,000,000+ monthly active users
3,000,000 monthly web visitors
50,000,000 users on partnering aggregators and wallets such as CoinMarketCap
User interface of Multilingual website supporting 46 different languages
Marketing and community support in 11 key languages
Join our active programs and get huge benefits!
ProBit Global: www.probit.com
ProBit Telegram: https://t.me/ProBitGlobalOfficial