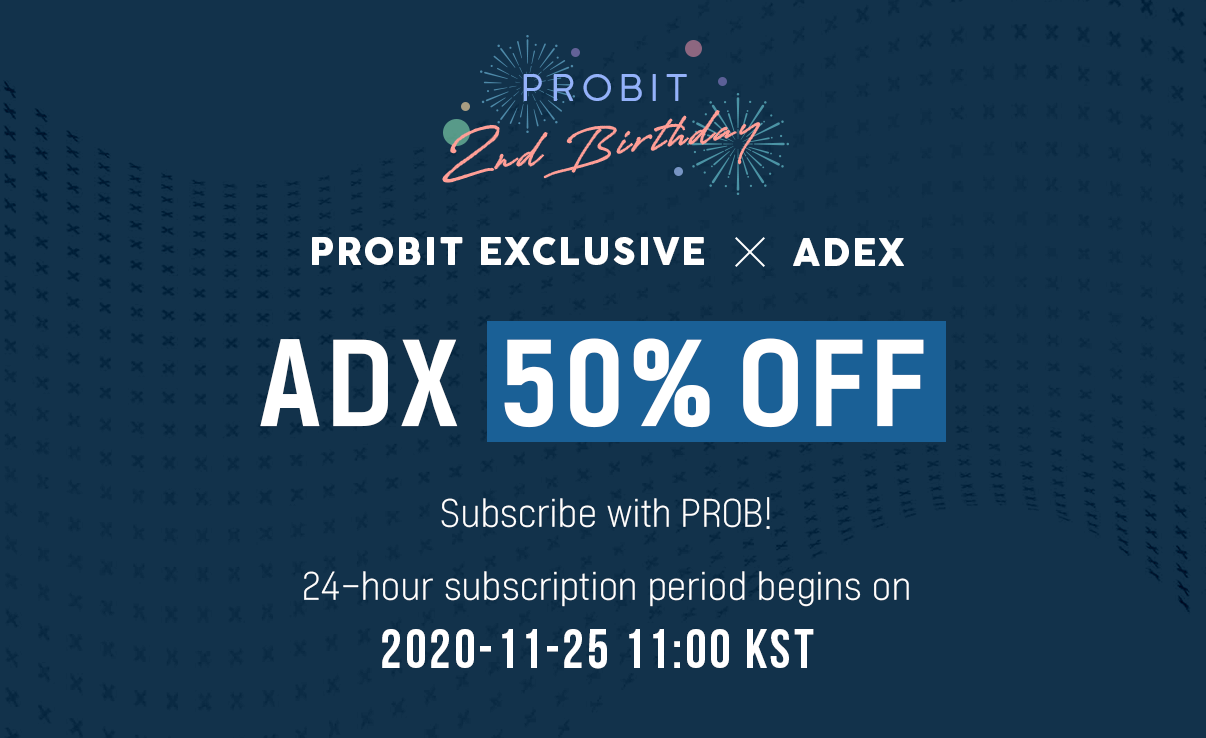 ️Subscription Results
Final Price (50% discount): 0.51581392 PROB (0.157 USDT)
Total Subscription: 1,634,609.05298657 ADX
Total Allocation: 159,235.668789809 ADX
Oversubscription Rate: 10.27X
ADX allocation has been sent out!
ADX has already been distributed to all participants who subscribed. A notification has been sent to your email account at ProBit.
ADX listing details
ADX has been listed including ADX/USDT, ADX/BTC trading pairs.
Thank you for making the ADX ProBit Exclusive another success, stay tuned for a sneak peek at our next 24-hour Exclusive sale!
ProBit Global