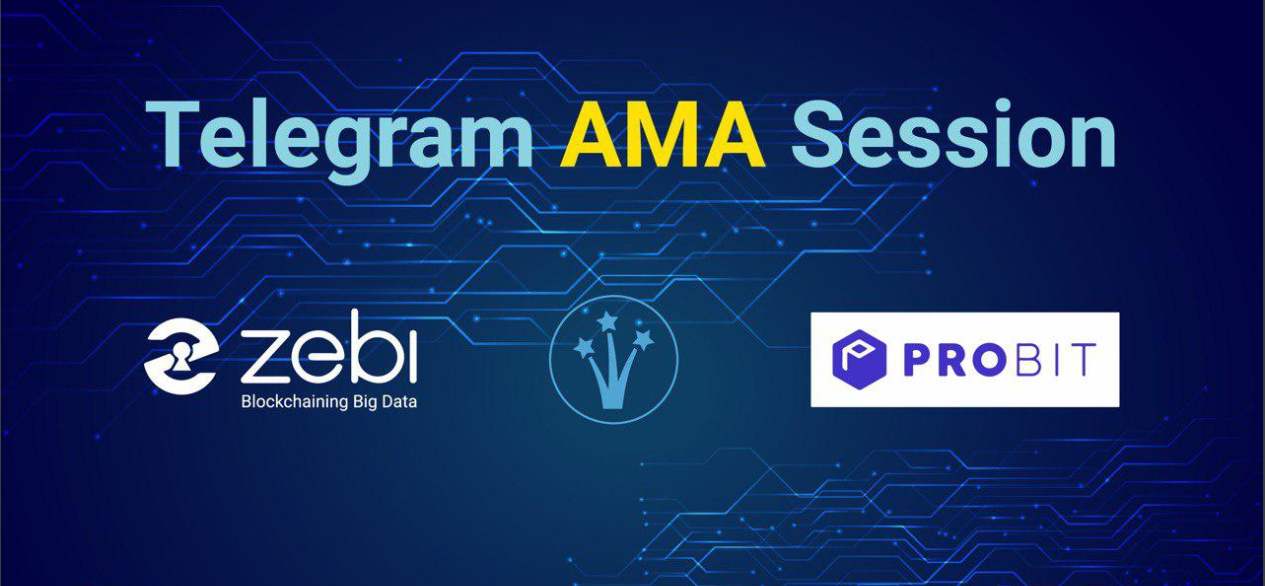 Introducing Zebi Data.
Zebi is a full-stack core-blockchain company founded by Silicon Valley veterans.
Full-stack means that Zebi operates in the entire blockchain ecosystem – infrastructure and products. Core blockchain means that Zebi does not offer any other service apart from blockchain. Zebi Public Blockchain (Zebi Mainnet) is a public blockchain designed to be a multi-chain and multi-token platform built on Cosmos, with modular libraries for several data and security use cases.
Zebi Secure Cloud is an enterprise-grade cloud stack, powered by a blockchain platform that leverages the core IP built by Zebi, into a cloud offering.
Want to learn more about the Zebi Data and have the chance to win $250 worth of ZEBI Coin
ProBit Global will be holding an AMA session for Zebi on its Telegram channel: https://t.me/ProbitEnglish.
This is a great opportunity to get an introduction to Zebi Secure Cloud, which promises a forensically-monitored approach to secure cloud data and infrastructure and learn more about Zebi by asking questions to the team directly. At the same time, you will get the chance to win ZEBI tokens.
⯈ Event Schedule
September 18, 2020, 05:30 PM UTC
⯈ Event Segments
Introduction of guests from the Zebi team
Total Prizes: 66,524 ZEBI
Ask anything about Zebi!
The Zebi team will choose 5 questions to answer among all questions raised. The participants who asked the chosen questions will be rewarded with 13,304 ZEBI token.
Total Prizes: 66,524 ZEBI
The ZEBI team will ask 5 questions and the first 5 people to answer correctly will win 13,304 ZEBI tokens
⯈ How to Join
To participate in the Zebi AMA, join the ProBit telegram channel: https://t.me/ProbitEnglish
⯈ Terms and Conditions
ProBit Global reserves the right to cancel or amend the event rules with sole discretion.

ProBit Global reserves the right for final interpretation of the results of these events.
ProBit website: https://www.probit.com/en-us/
Zebi Website: https://zebi.io/
Zebi Telegram group: https://t.me/ZebiData