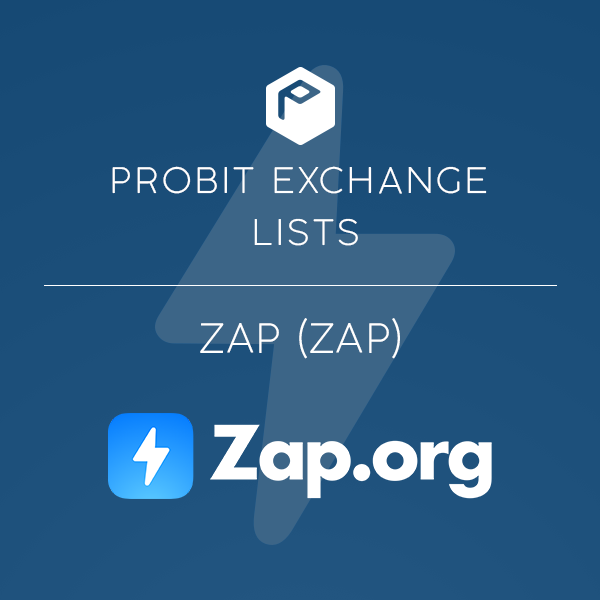 Trading Pairs:
ZAP/USDT
Deposit: August 28, 2020, 09:00 UTC
Trading: August 29, 2020, 00:00 UTC
About Zap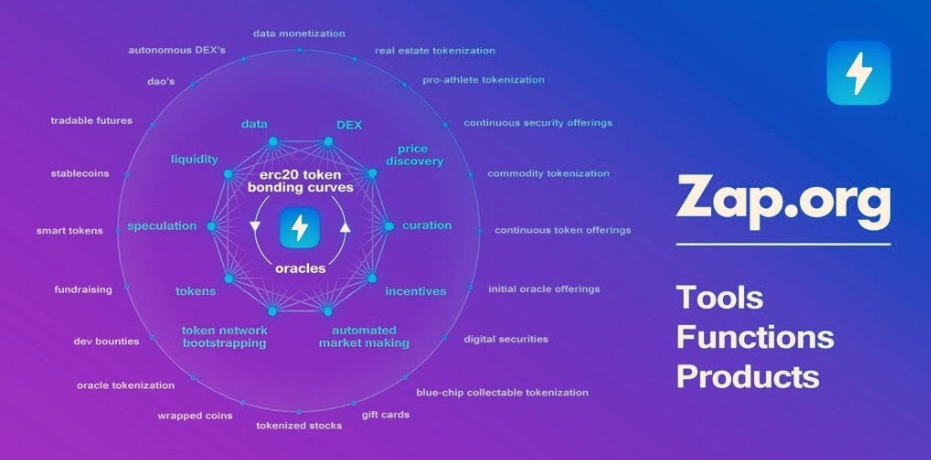 ⯈ Introduction (https://zap.org/)
Zap Protocol is a decentralized tokenized bonding curve curation market that provides access to data and other services. It utilizes smart contracts to provide a permissionless platform that acts as a data marketplace, provides subscription services, creates ERC-20 tokens, and can act as a curation or speculation market.
Zap leverages bonding curve functions to set price structures for data feeds and service providers, which can be set to encourage early users, ensure price stability, or to curate or speculate on data feeds. ZAP is the native token of Zap Protocol.
⯈ Social Media
Twitter: https://twitter.com/ZapProtocol
Facebook: https://www.facebook.com/ZapProtocol
Youtube: https://www.youtube.com/channel/UCj53uS32K8UwQCytBwPqmtg
⯈ Press
https://coil.com/p/Panosmek/ZAP-Revolutionizing-Oracles-and-Decentralized-Finance/mfI1Zz3w6
https://decrypt.co/37875/these-surging-tokens-driving-defi-boom-2020
https://medium.com/@ZapUnofficial/zap-protocol-the-basics-30dc232dc8c9
https://www.reddit.com/r/CryptoMoonShots/comments/hq9xpx/rise_of_the_oracles_zap_protocol_600k_mcap/
ABOUT PROBIT GLOBAL
ProBit Global is a Top 20 crypto exchange worldwide servicing crypto enthusiasts with unlimited access to trade and buy Bitcoin, Ethereum and 800+ altcoins in 1000+ markets.
PROBIT GLOBAL IS A BRAND TRUSTED BY MILLIONS OF USERS
200,000+ community members
1,000,000+ monthly active users
3,000,000 monthly web visitors
50,000,000 users on partnering aggregators and wallets such as CoinMarketCap
User interface of Multilingual website supporting 46 different languages
Marketing and community support in 11 key languagesJoin our active programs and get huge benefits!
1. Trading Fee Discount: Buy PROB, pay trading fees with PROB & get as low as 0.03% trading fee
2. Referral Program: Earn 10-30% of trading fees for referring friends to ProBit
3. ProBit Exclusive: Subscribe to 50% off Top 200 tokens
4. Auto Hold Campaigns: Hold tokens and get 6% annualized returnsProBit Global: www.probit.com
ProBit Telegram: https://t.me/ProBitGlobalOfficial