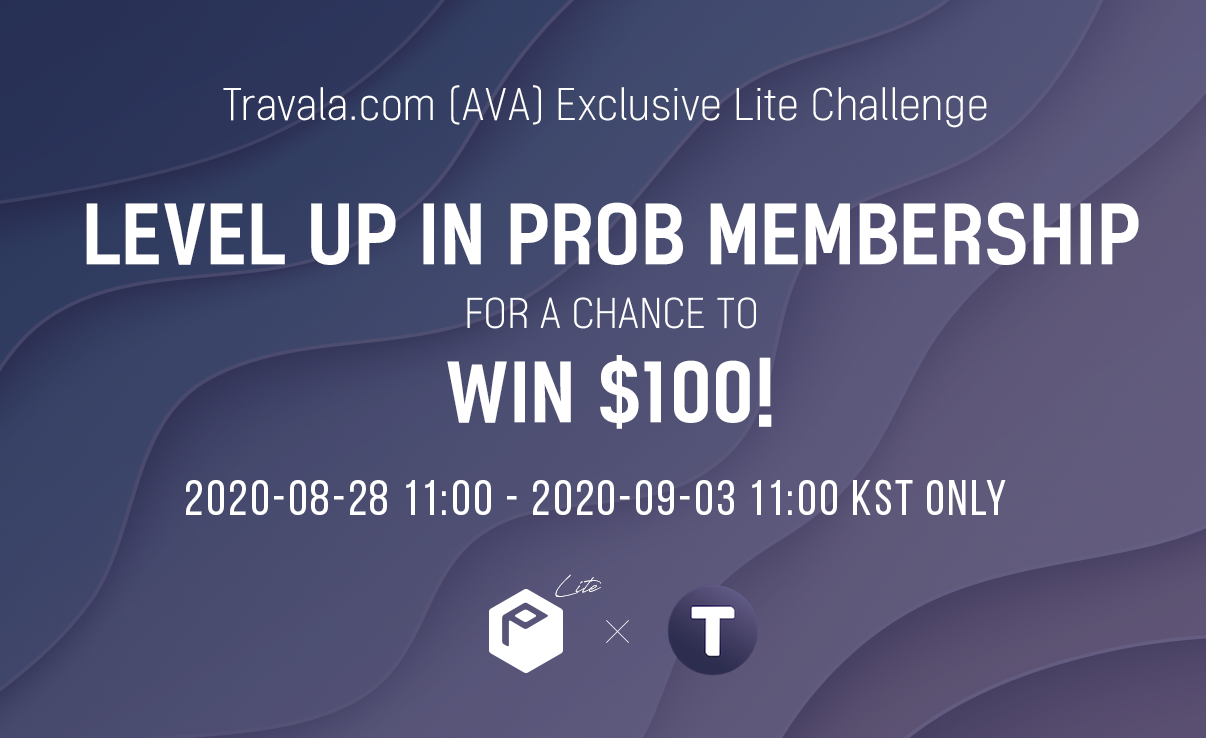 Event Duration: August 28, 2020, 02:00 UTC to September 3, 2020, 02:00 UTC (6 days)
Prize Pool: 1,000 USDT
⯈How to Participate
Users who

level up in ProBit membership

within the event duration specified above will receive lottery tickets for a 1,000 USDT lucky draw!

10 lucky winners

will be chosen to receive the lottery prize of

100 USDT

each!

The number of lottery tickets will depend on the user's membership level (see table below).

Users who level up by more than one level will receive the sum of the lottery tickets for each level they move up.
Example: If a user is at VIP 1 before the event period and levels up to VIP 4 during the event period, that user will receive a total of 29 tickets (VIP 1 to VIP 2 = 7 tickets, VIP 2 to VIP 3 = 7 tickets, VIP 3 to VIP 4 = 15 tickets).
⯈Terms & Conditions
Each account may only win once.

Prizes will be distributed within one week AFTER the event duration.

ProBit Global reserves the right to cancel or amend the event rules with sole discretion.

ProBit Global reserves the right for final interpretation of the results of these events.
*Earn lower trading fees by staking PROB
Staking PROB will unlock lower trading fees based on your membership level which is determined by how much you stake. Higher PROB staking amounts receive the lowest trading fees so stake your PROB to start enjoying the benefits.
For more on trading fees, please refer here: https://www.probit.com/en-us/trading-fee
Stake PROB! https://support.probit.com/hc/en-us/articles/360039717011-How-to-Stake-PROB