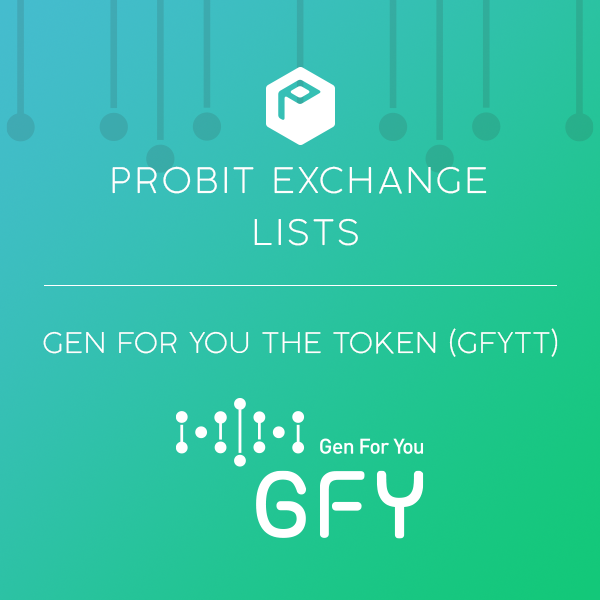 Trading Pairs:
GFYTT/USDT
Deposit: July 29, 2020, 06:00 UTC
Trading: July 30, 2020, 07:00 UTC
※ProBit Global reserves the final right to make amendments to the dates in this announcement.
About Gen For You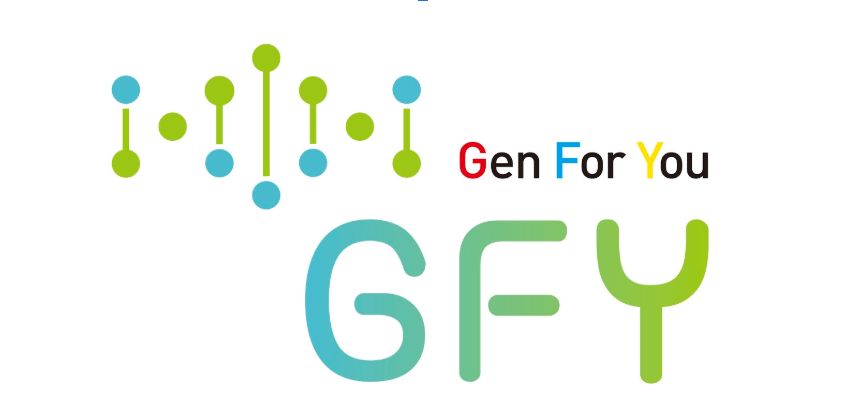 ⯈ Introduction (http://genforyou.io/ )
Built on permission-based Hyperledger Fabric, the GenForYou platform (Health Chain) gives users control over which data they share with others. For each item of medical data that is recorded on GenForYou's (GFY's) distributed ledger, users can authorize varying access levels to different entities, at their discretion.
The GFY App will enable users to control all their health information in a single application, readily access healthcare services, and freely share or even sell their information to cooperating medical institutions and laboratories. GenForYou THE Token(GFY, GFYTT) that powers the entire GenForYou Ecosystem, will incentivize users' participation, and their accumulated health data on the GenForYou Health Chain will encourage various players in the healthcare industries to join the GenForYou Ecosystem.
⯈Social Media
Twitter: https://twitter.com/genforyou?s=09
Facebook: https://www.facebook.com/Genforyou-110627100286131/
Telegram: https://t.me/genforyou777
Kakao: https://open.kakao.com/o/ggXAnGkc
⯈Gen For You Press
http://it.chosun.com/site/data/html_dir/2019/10/23/2019102301029.html
http://it.chosun.com/site/data/html_dir/2020/06/25/2020062500140.html
https://www.blockchaintoday.co.kr/news/articleView.html?idxno=12180
http://www.blockchaintoday.co.kr/news/articleView.html?idxno=13002
ABOUT PROBIT GLOBAL
ProBit Global is a Top 20 crypto exchange worldwide servicing crypto enthusiasts with unlimited access to trade and buy Bitcoin, Ethereum and 800+ altcoins in 1000+ markets.
PROBIT GLOBAL IS A BRAND TRUSTED BY MILLIONS OF USERS
200,000+ community members
1,000,000+ monthly active users
3,000,000 monthly web visitors
50,000,000 users on partnering aggregators and wallets such as CoinMarketCap
User interface of Multilingual website supporting 46 different languages
Marketing and community support in 11 key languages
Join our active programs and get huge benefits!
ProBit Global: www.probit.com
ProBit Telegram: https://t.me/ProBitGlobalOfficial