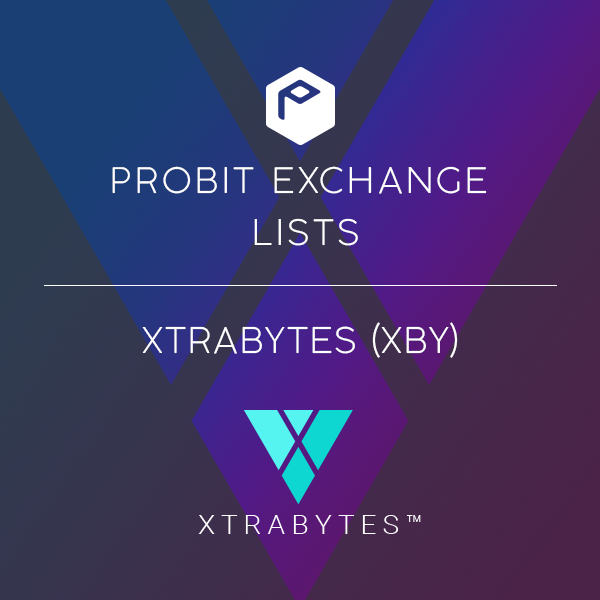 Trading Pairs:
XBY/BTC
Deposit: June 29, 2020, 02:00 UTC
Trading: June 29, 2020, 08:00 UTC
About XTRABYTES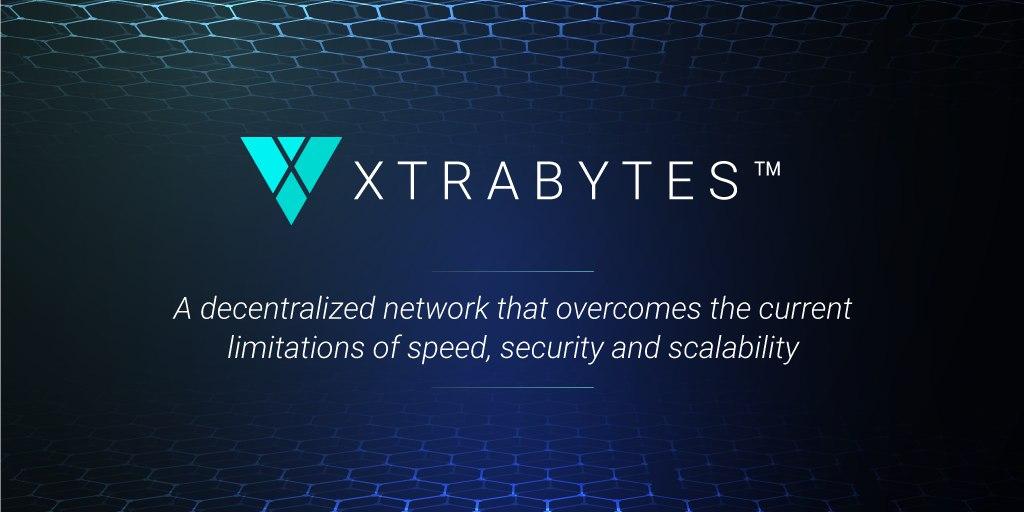 ⯈ Introduction (https://xtrabytes.global/)
XTRABYTES™ is an emerging crypto-based company with a vision to revolutionize the concept of decentralization through enhanced cryptographic technologies providing supercomputer capabilities to conquer the limitations of speed, scalability, and security.
XTRABYTES uses a combination of patent-pending Proof of Signature (PoSign) consensus algorithm and a revolutionary networking protocol that transcends the boundaries. Supported by its decentralized three-tiered STATIC Node network, XTRABYTES solves the 'Blockchain Trilemma' of Scalability, Decentralization, & Security, in addition to being Fast. These features make the technology suitable to be used in various industries including and not limited to: Voting, Finance, Gaming, Health-care, Supply chain, Govt. & Public Records, etc.
Key Features:
- Solves the blockchain Trilemma.
- Allows dAPPS to be programmed in any language.
- Highly eco-friendly consensus algorithm
⯈ Social Media
Community: https://t.me/official_xtrabytes
Twitter: https://twitter.com/XTRABYTES
Facebook: https://www.facebook.com/XTRABYTESOfficial/
YouTube-1: https://www.youtube.com/channel/UC_9hk28Wk5h7r0KhD9Va3Zg
YouTube-2: https://www.youtube.com/channel/UC2YWQnmH_DvNuqRh3a8XYqg
Uptrennd: https://www.uptrennd.com/user/NTU3MDE=
Whitepaper: https://xtrabytes.global/build/files/whitepaper.pdf
Discord: https://discord.com/invite/YuNdGAy
⯈ Press
https://blog.xtrabytes.global/xtrabytes/xtrabytes-earnings-potential/
https://blog.xtrabytes.global/technology/data-integrity-protection-by-posign/
https://blog.xtrabytes.global/technology/xtrabytes-academy-your-journey-starts-here/
https://cointelegraph.com/press-releases/has-xtrabytes-already-rendered-the-top-cryptocurrencies-obsolete
https://themerkle.com/pr-xtrabytes-revolutionary-proof-of-signature-blockchain-technology/
ABOUT PROBIT GLOBAL
ProBit Global is a Top 20 crypto exchange worldwide servicing crypto enthusiasts with unlimited access to trade and buy Bitcoin, Ethereum and 800+ altcoins in 1000+ markets.
PROBIT GLOBAL IS A BRAND TRUSTED BY MILLIONS OF USERS
200,000+ community members
1,000,000+ monthly active users
3,000,000 monthly web visitors
50,000,000 users on partnering aggregators and wallets such as CoinMarketCap
User interface of Multilingual website supporting 46 different languages
Marketing and community support in 11 key languages
Join our active programs and get huge benefits!
ProBit Global: www.probit.com
ProBit Telegram: https://t.me/ProBitGlobalOfficial