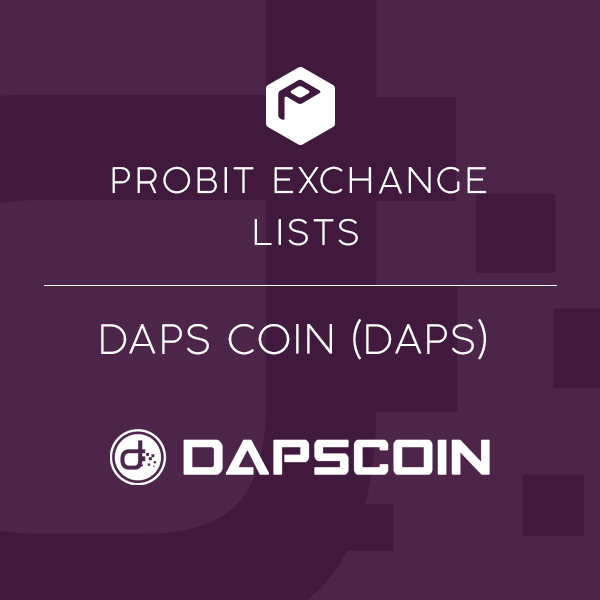 Trading Pairs:
DAPS/BTC
Deposit: June 15, 2020, 06:00 UTC
Trading: June 16, 2020, 06:00 UTC
About DAPS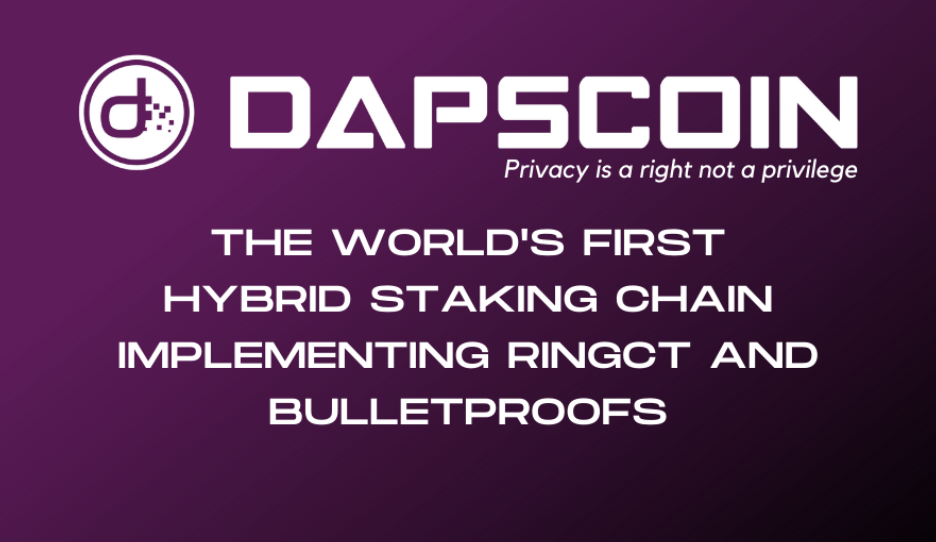 ⯈ Introduction (https://officialdapscoin.com/)
DAPS Coin the first project to incorporate RingCT, Ring Signatures, Stealth Addresses, and Bulletproofs on a hybrid staking chain. DAPS is 100% private, has no known exploits or well-poisoning and their Proof of Audit protocol is a first, solving the 'Trust problem' other coins have. You can run masternodes, stake, and mine using their PoA miner.
⯈ Social Media
Twitter: https://twitter.com/DAPScoin
Facebook Page: https://www.facebook.com/officialDAPScoin/
Facebook Group: https://www.facebook.com/groups/dapscoin/
Reddit: https://www.reddit.com/r/DAPSCoin/
LinkedIn: https://www.linkedin.com/company/daps-coin/
Telegram Official: t.me/dapscoin
Telegram Updates:https://t.me/DAPSTG_Updates
⯈ Press
https://cointelegraph.com/news/new-privacy-coin-says-it-solves-problem-with-monero-and-zcash
https://eng.ambcrypto.com/daps-platform-a-new-privacy-platform-bringing-complete-anonymity-to-the-industry/
https://news.cryptoshib.com/daps-redefining-privacy-transactions/
https://proofofreview.com/reviews/daps/
ABOUT PROBIT GLOBAL
ProBit Global is a Top 20 crypto exchange worldwide servicing crypto enthusiasts with unlimited access to trade and buy Bitcoin, Ethereum and 800+ altcoins in 1000+ markets.
PROBIT GLOBAL IS A BRAND TRUSTED BY MILLIONS OF USERS
200,000+ community members
1,000,000+ monthly active users
3,000,000 monthly web visitors
50,000,000 users on partnering aggregators and wallets such as CoinMarketCap
User interface of Multilingual website supporting 46 different languages
Marketing and community support in 11 key languages
Join our active programs and get huge benefits!
ProBit Global: www.probit.com
ProBit Telegram: https://t.me/ProbitEnglish