🔸 What is KYC?
KYC is a process that is used to verify your personal information.
KYC STEP 1: Email verification
All successfully registered users are granted KYC STEP 1.
KYC STEP 2: Identity verification
Completing KYC STEP 2 allows users to enjoy unrestricted access to ProBit Global and its services, while having an additional layer of security for themselves and their assets.
ProBit Global is committed to the safety of its users by complying with financial regulations including anti-money laundering (AML). Know Your Customer (KYC) is a component of AML in which user identities are verified for due diligence.


🔸 What Features will be Enabled When I Complete KYC STEP 2?
Users who have completed KYC STEP 2 will have unrestricted access to the following:
KYC STEP 1

KYC STEP 2

Deposit

YES

YES

Withdraw

YES
up to $5,000

YES

up to $500,000

Trading

YES

YES

Staking

YES

YES

Exclusive Subscription

YES

YES

IEO Participation

NO

YES
*Withdrawal limit can be increased to $500,000 for KYC-verified accounts maintaining 2FA activation for a minimum of 7 days.
🔸 Is my Country Eligible to Complete KYC?
Please note that citizens of the following countries will be unable to complete KYC:
Afghanistan

Albania

Algeria

Bahamas

Bangladesh

Barbados

Bolivia

Burkina Faso

Cambodia

Cayman Islands

Cuba

Ecuador

Ghana

Haiti

Iran

Iraq

Jamaica

Jordan

Macedonia

Mali

Malta

Mongolia

Morocco

Myanmar

North Korea

Nepal

Nicaragua

Pakistan

Panama

Senegal

Seychelles

Singapore

South Sudan

Sri Lanka

Syria

Trinidad and Tobago

Uganda

Vanuatu

Venezuela

Yemen

Zimbabwe
🔸 How to Complete KYC for ProBit Global
Log in to your

ProBit Global account




Click on

My Page

to see the

Verification

tab.

STEP #

refers to your KYC verification level,

STEP 1

refers to unverified accounts while

STEP 2

means KYC verification has been completed.




Click Verify now to continue.


4. Choose your Nationality.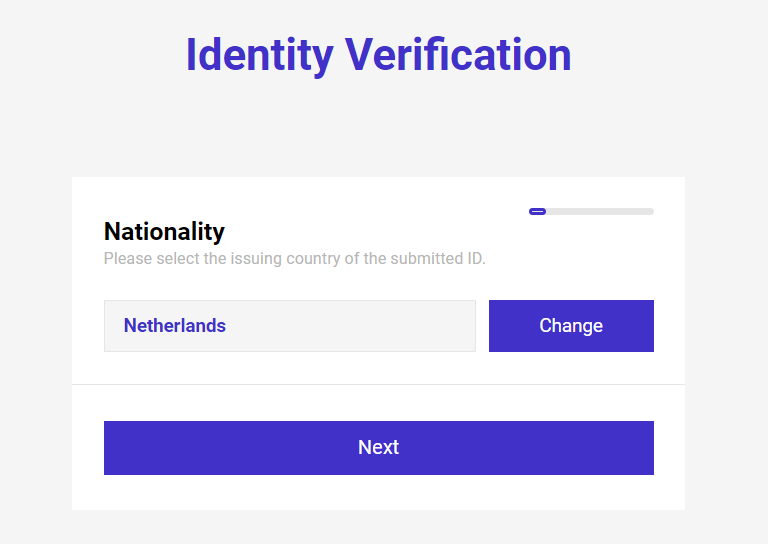 5. Fill in your personal information. Please make sure that you enter your personal information exactly as shown in your ID document.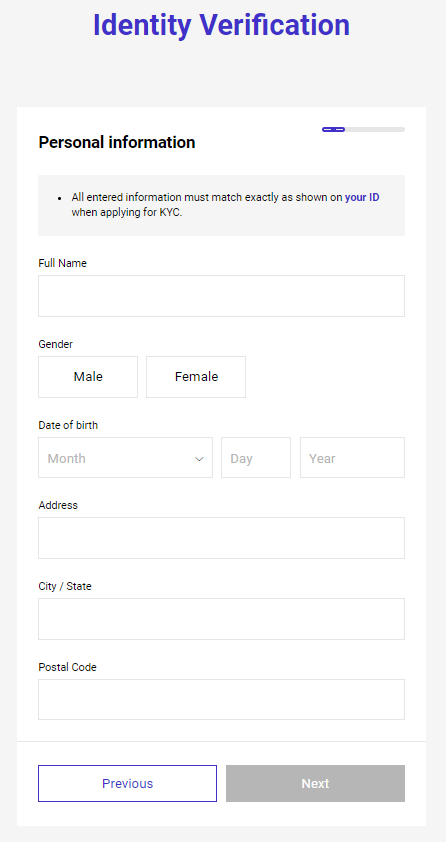 6. Upload a selfie. Please make sure that the photo is clear and not blurry.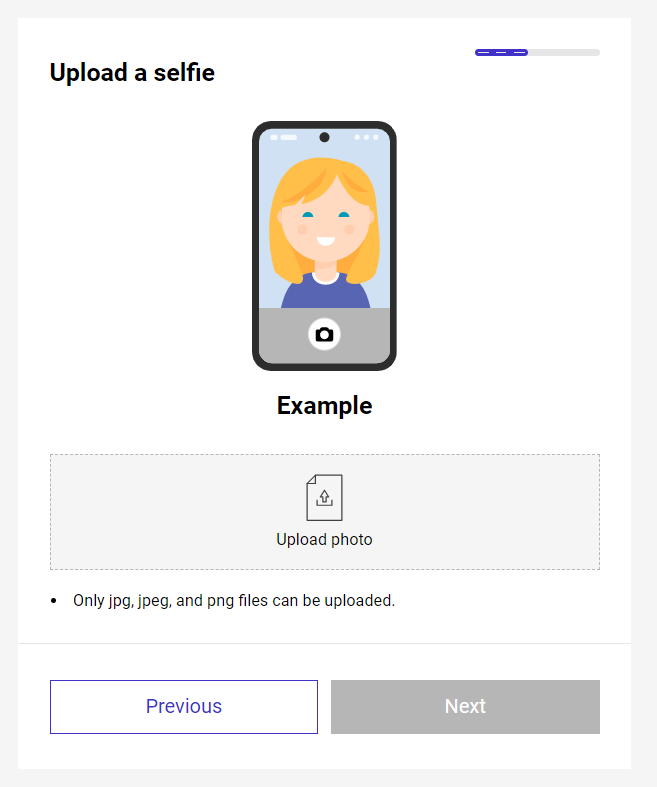 7. Select the type of ID.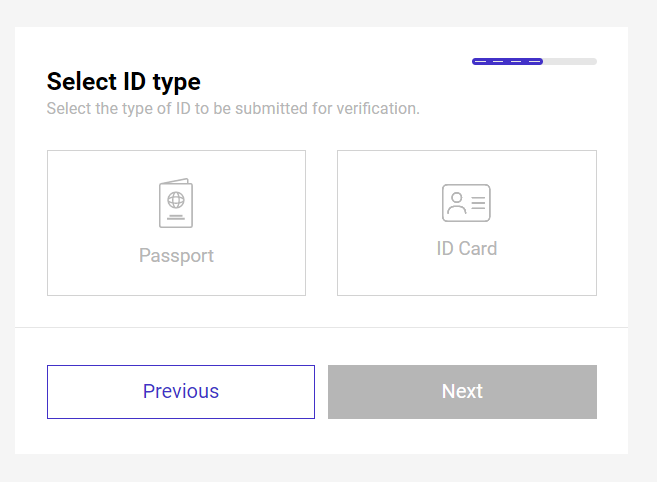 8. Upload the ID card or passport. Make sure that all the information on the document is clearly visible and easy to read. Please note that it has to be the original document, a copy or scan will not be accepted.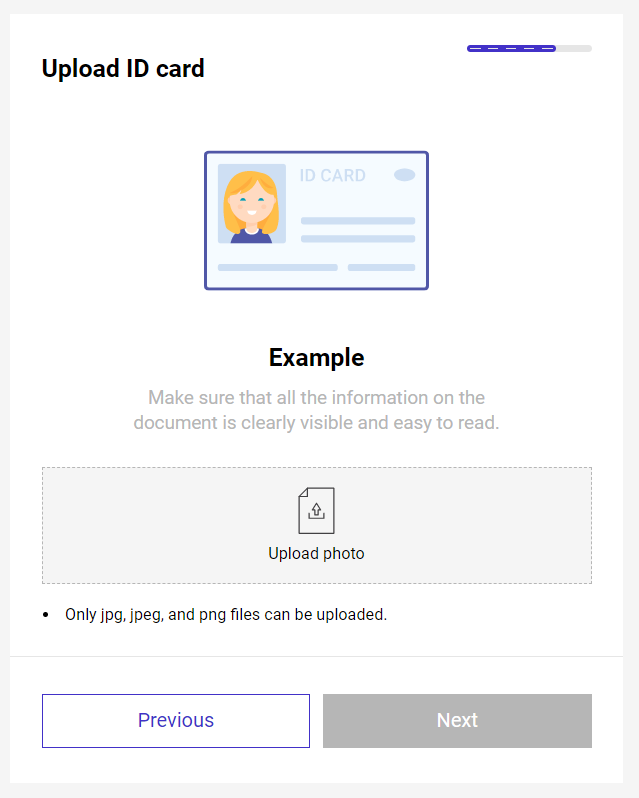 9. The system will automatically validate the submitted photos, this may take a moment to process. When uploading your selfie and ID document, there is a possibility that one of them (or both) get refused because they are deemed invalid. You will be asked to upload a better version. Please take note of the following possible situations:
The submitted selfie photo does not show a face or contains multiple faces.

The submitted ID document is not an official document (for example a student ID card).

The submitted selfie and/or ID document image is not clear and/or blurry.

The submitted ID document is valid, but the inputted information does not match the OCR (Optical Character Recognition) reading. OCR is a technology that recognizes text within a digital image. Please check the difference between the OCR reading's result and the personal information that you entered in step 5.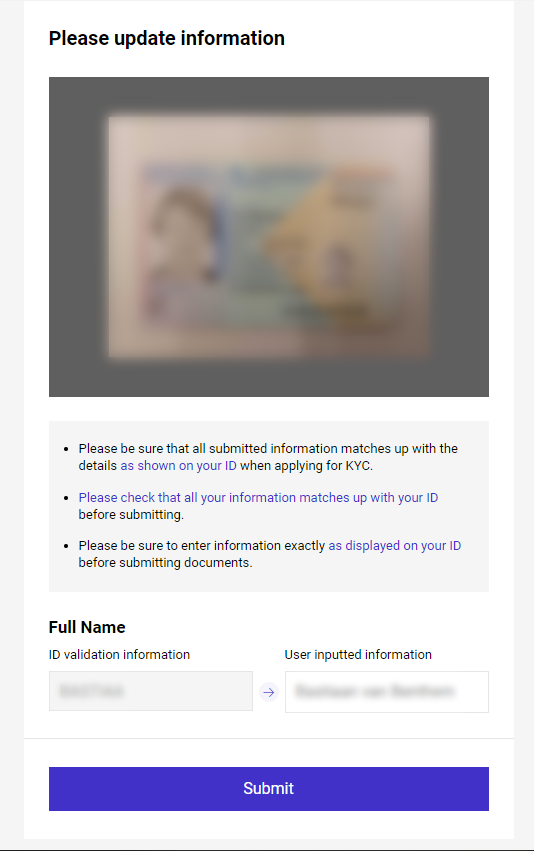 10. If the system found no inconsistencies in the submitted photos and information that you entered then your request will be successfully submitted. You will be notified by email whether your KYC application has been approved or declined.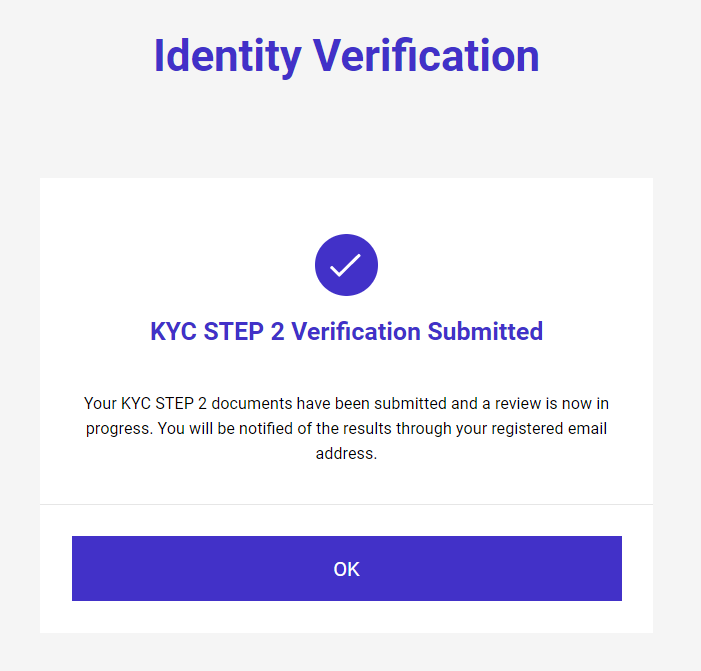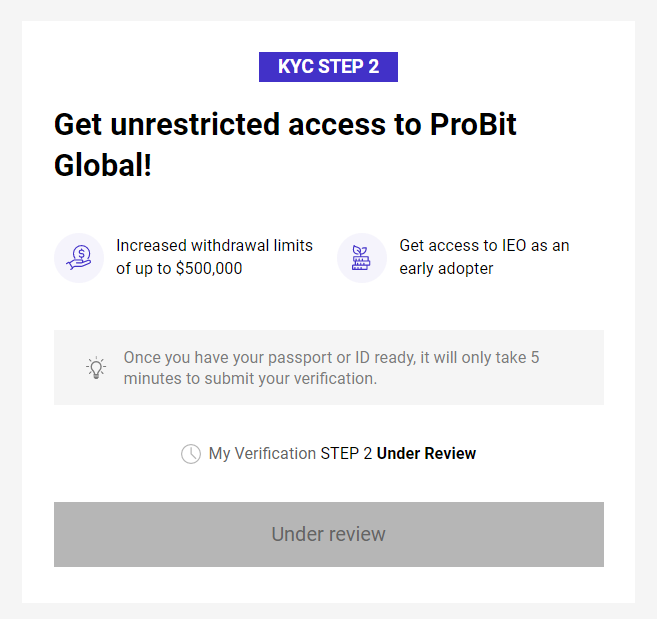 🔸 What to do when your KYC submission is rejected
If your KYC submission was rejected, go to My Page and click on Verification. Please take note of the explanation for the rejection of your KYC submission, and try the process again.