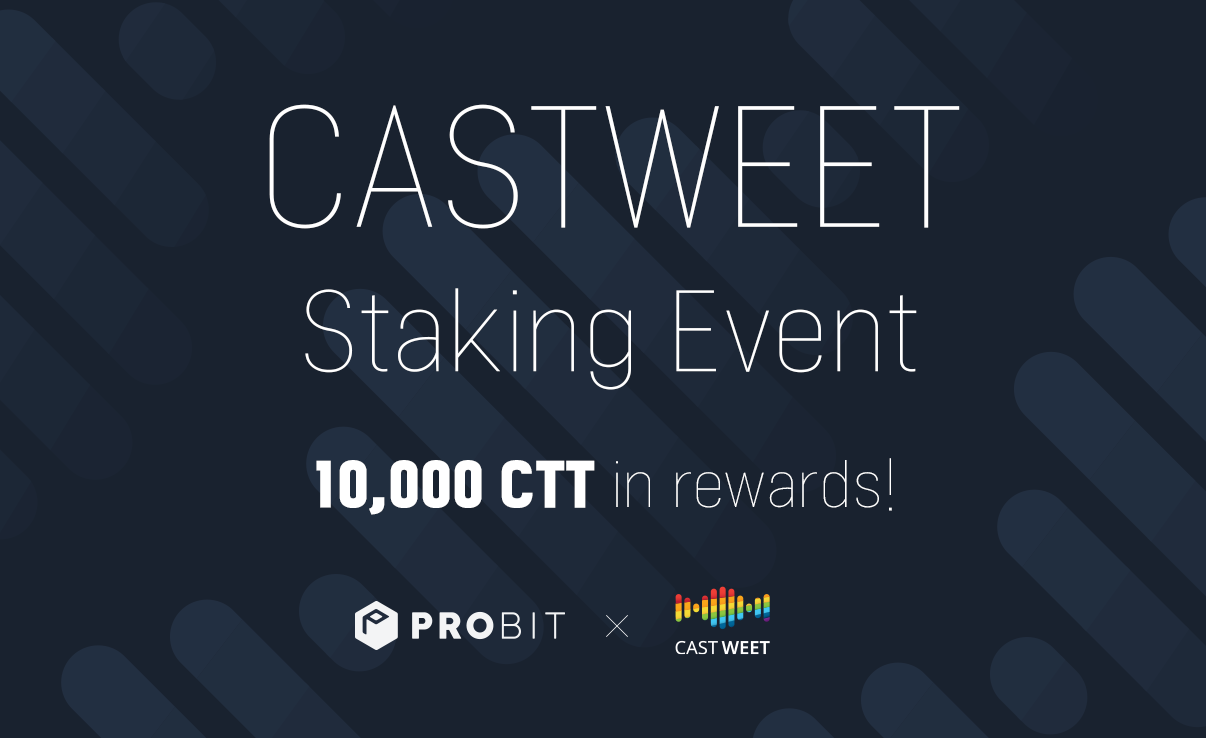 *Event closed on April 14, 2020 at 07:03 UTC
Another round of the CTT staking event will be held in order to celebrate the addition of a BTC market for CTT and provide a spark during the difficult times due to the Coronavirus.
⯈ CTT/BTC Listing Event: 10,000 CTT in Total Rewards
Event duration: April 14, 2020, Tuesday 07:00 UTC - April 30, 2020, Thursday 02:00 UTC
Maximum staking allocation: 100,000 CTT
Total reward amount: 10,000 CTT
⯈ Stake CTT, Earn CTT
Users staking CTT on ProBit Global during the event duration and for a minimum of 3 months (91 days) following will receive an airdrop according to a 40% annual rate.
Staked CTT can't be traded or withdrawn during the event duration and can't be unstaked for 3 months.

CTT staking will only be available only during the event duration.

If the maximum staking allocation of 100,000 CTT is reached, the event will be closed immediately.

Staking event rewards will be distributed after the staking duration has passed.
⯈Terms & Conditions
The event rules and date can be subject to change or canceled under certain circumstances of ProBit Global and the project team without notice

ProBit Global reserves the final decision on the results.