If you have forgotten your password, click Login > "Forgot your password?". Enter your email address and follow the instructions provided on the page. If this does not work for you, please follow the below instructions.
This will assure ProBit Global that the password reset request was raised by you and that your account is not being hacked. You will be notified once all the supporting documents are confirmed. It may take about 7 days to process after receiving and confirming the documents.
Required information:
ProBit Global account email:
Mobile phone number (with country code):
Your name:
Date of the request:
Required documents:
1. One clear, unedited photo showing a handwritten note including all the required information above and your ID card.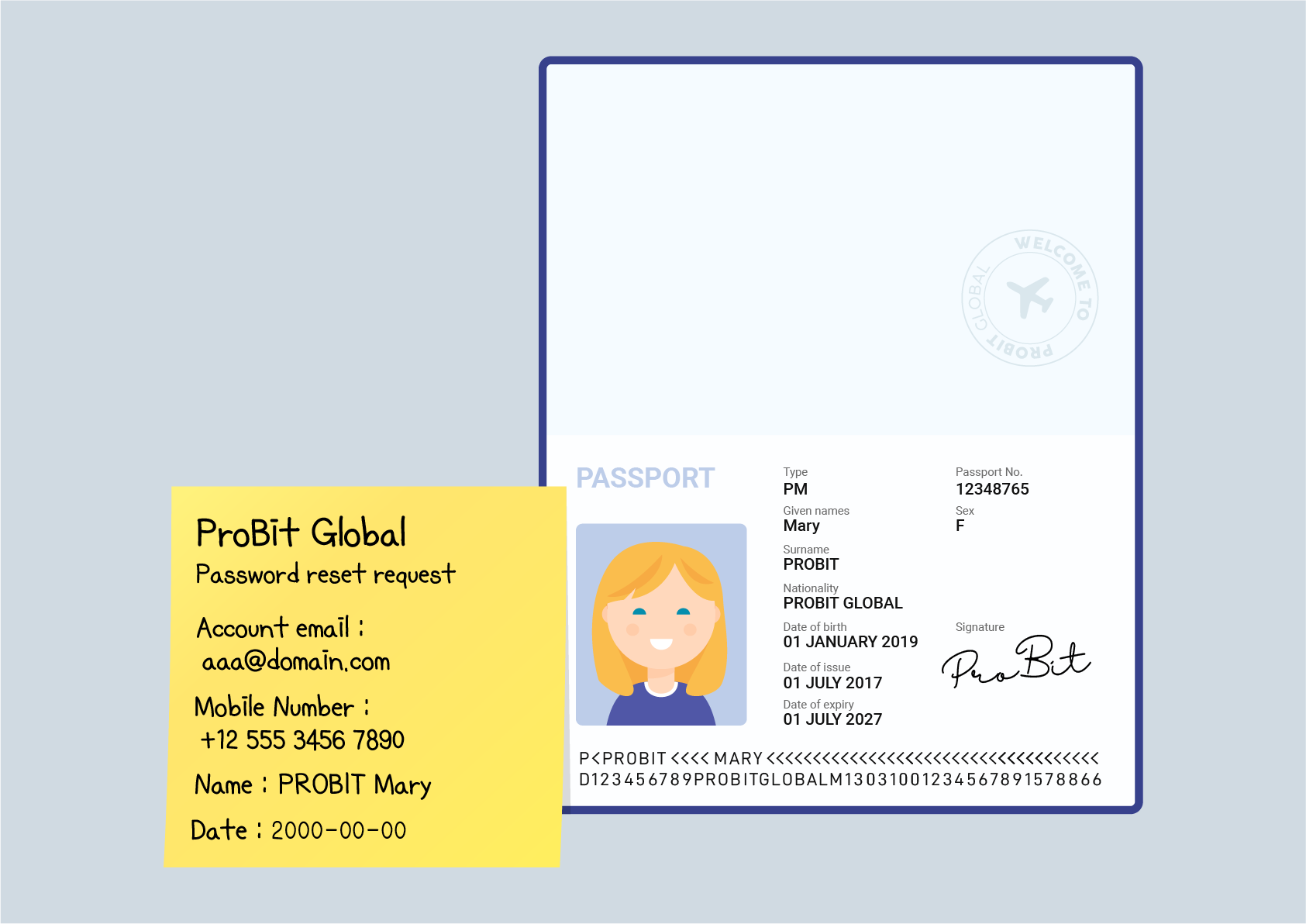 2. Send a selfie with your ID and required notes.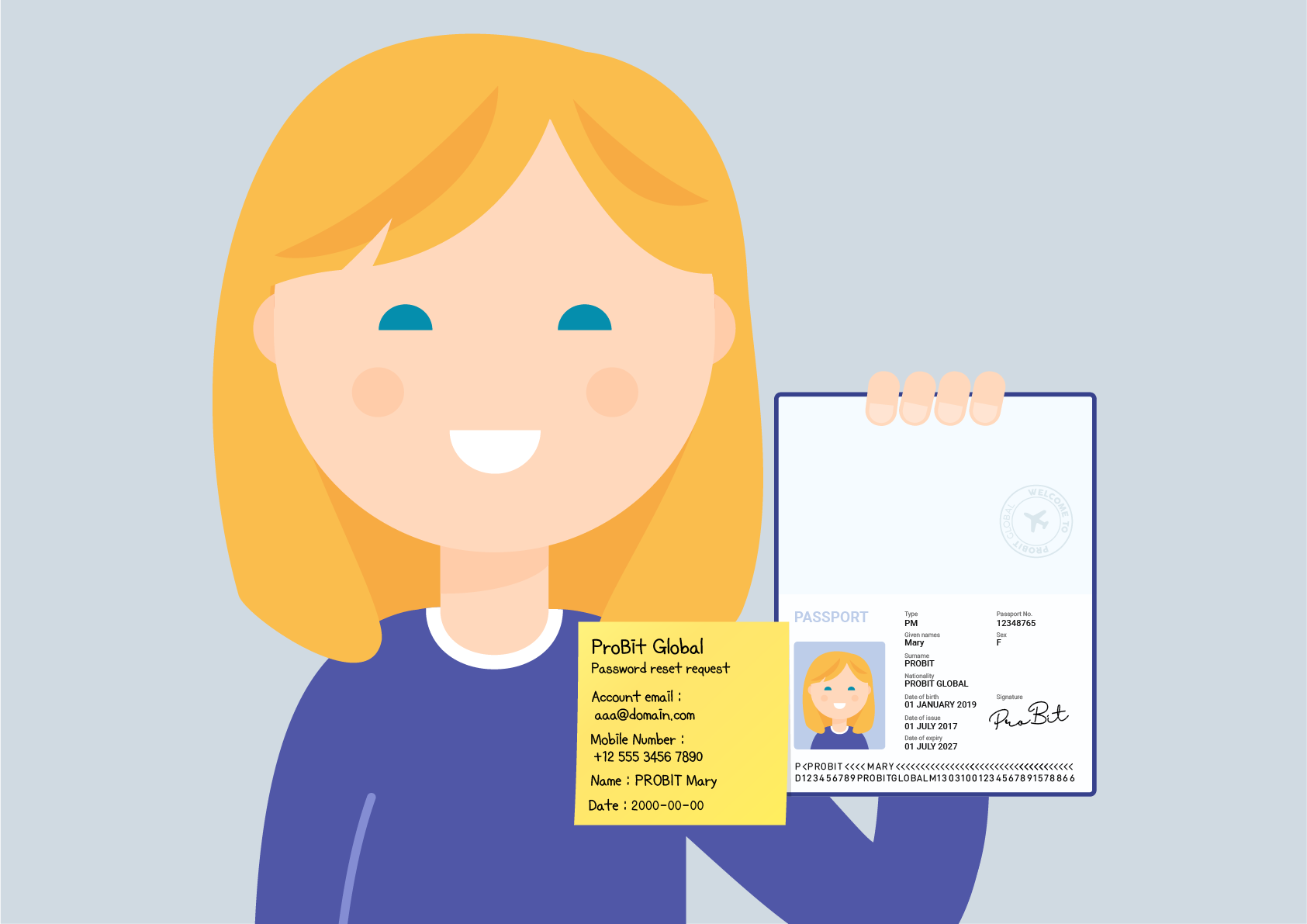 3. A full-page screenshot taken from within the exchange or platform that was used for one of your most recent transactions that was transferred to your ProBit Global wallet. Please make sure that the TXID/hash is visible.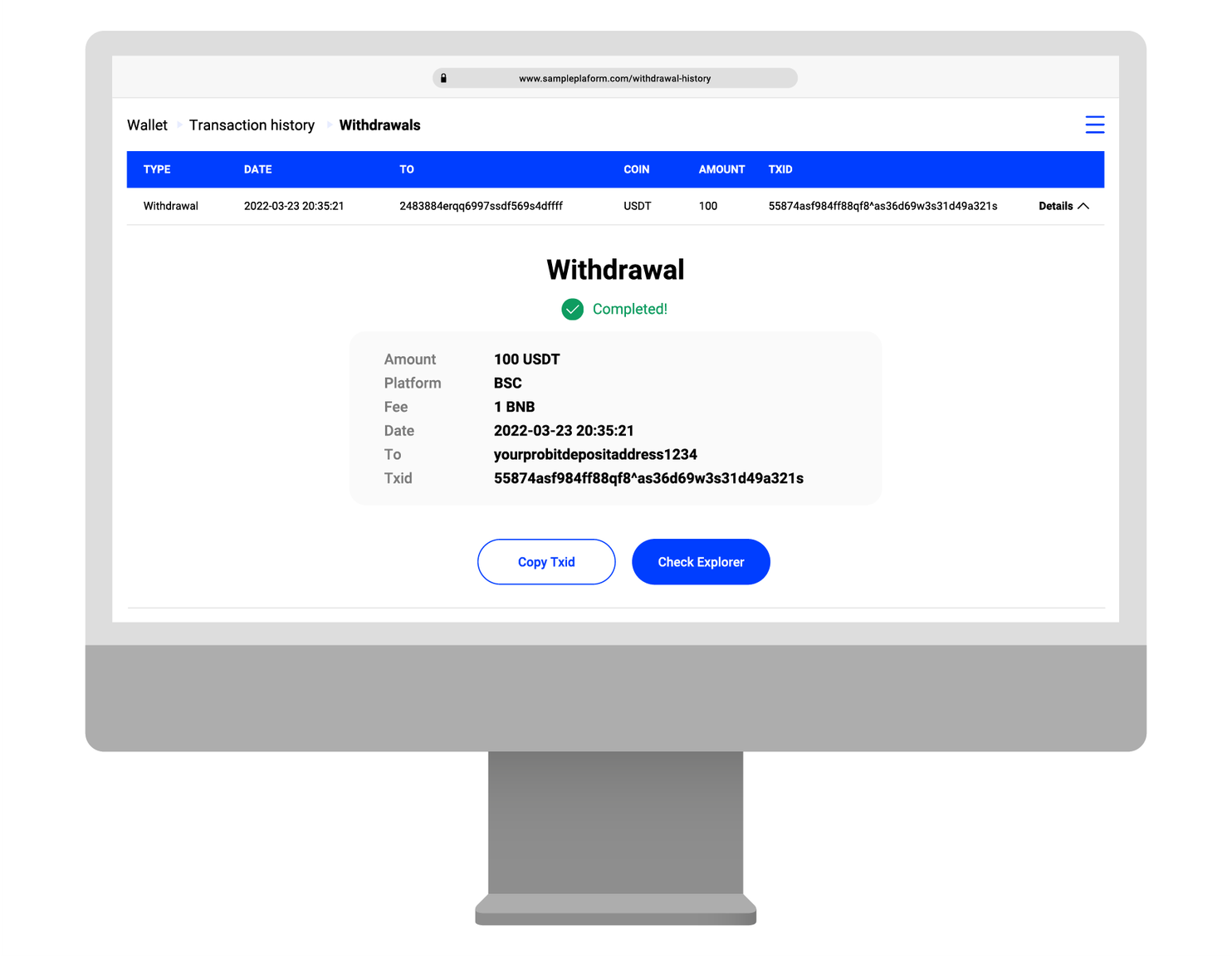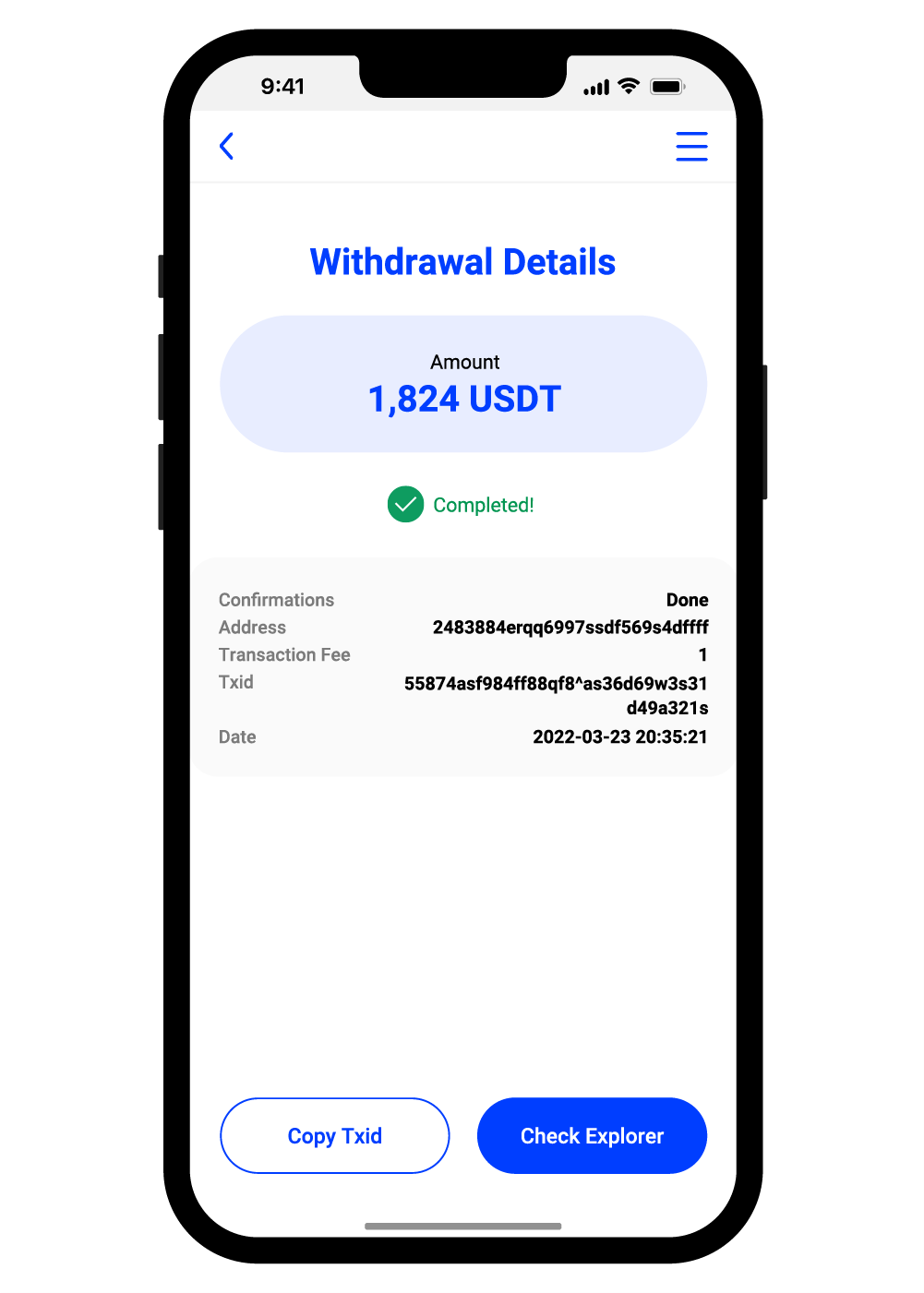 ProBit Global wallet, blockchain explorer, email screenshots will not be accepted.
How to submit documents
Please register your inquiry with the customer support at the top of the homepage together with the above submitted documents. Click here to submit a request.