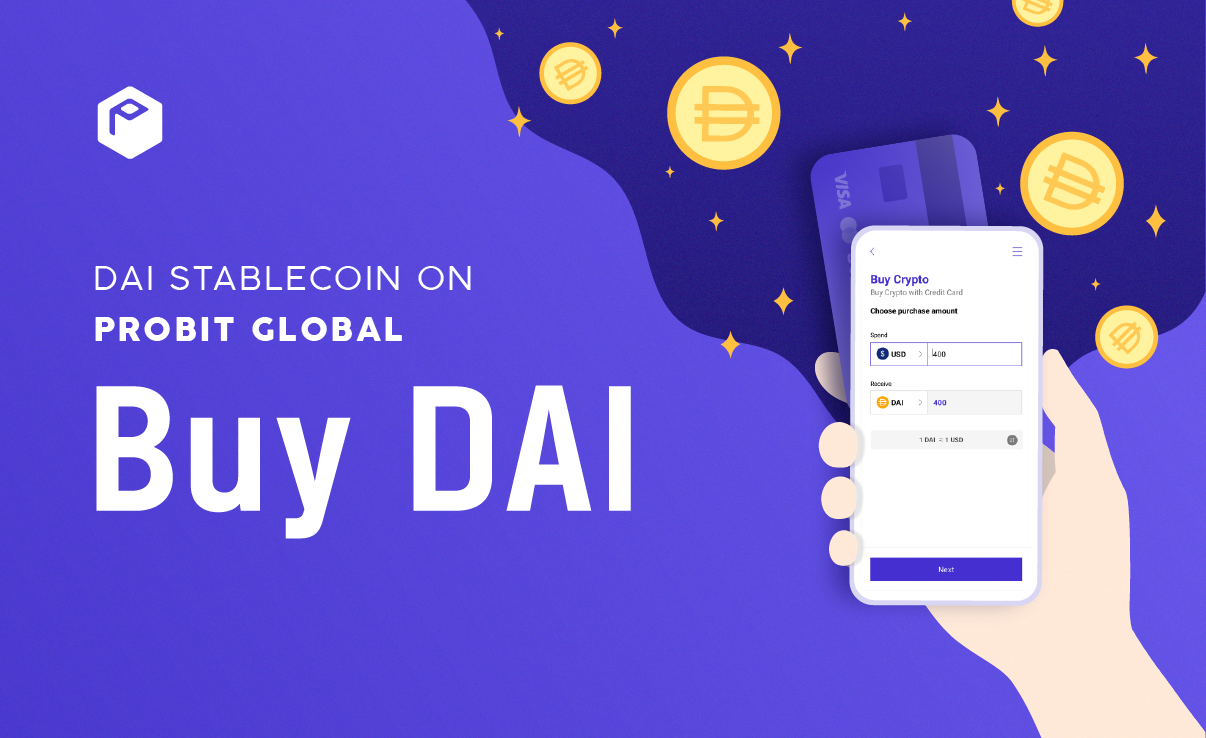 ProBit Global has added the DAI stablecoin to its ongoing list of crypto that users can buy with credit using the fiat on-ramp which currently supports 40+ global fiat currencies.
🔹What is DAI?
The Dai stablecoin is a decentralized, unbiased, collateral-backed cryptocurrency whose value is soft-pegged to the US Dollar. Dai is a price-stable asset that can be used as a medium of exchange, store of value, and unit of account.
More on DAI: https://makerdao.world/en/learn/Dai/
💳 What is a fiat on-ramp?
ProBit Global's click-and-buy crypto with credit card feature can be used to conveniently use 40+ fiat tokens including BTC, ETH, USDT, and DAI. This feature is particularly useful for users who may not be comfortable with accessing trading markets yet.
ProBit Global is also in preemptive discussions with additional payment service providers to onboard additional fiat for our global community.
🔹 How to Buy Crypto with Credit Card
Read the FAQ here.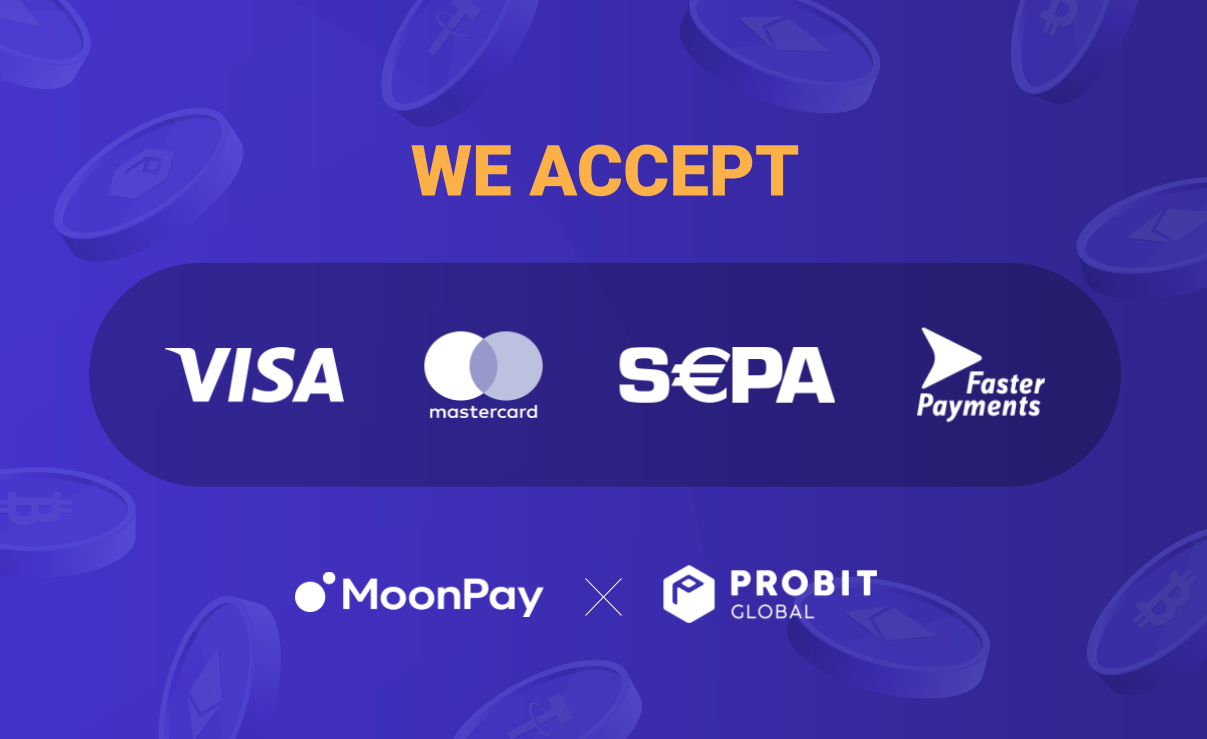 ABOUT PROBIT GLOBAL
ProBit Global is a Top 20 crypto exchange worldwide servicing crypto enthusiasts with unlimited access to trade and buy Bitcoin, Ethereum and 800+ altcoins in 1000+ markets.
PROBIT GLOBAL IS A BRAND TRUSTED BY MILLIONS OF USERS
200,000+ community members
1,000,000+ monthly active users
3,000,000 monthly web visitors
50,000,000 users on partnering aggregators and wallets such as CoinMarketCap
User interface of Multilingual website supporting 46 different languages
Marketing and community support in 11 key languages
Join our active programs and get huge benefits!
ProBit Global: www.probit.com
ProBit Telegram: https://t.me/ProBitGlobalOfficial