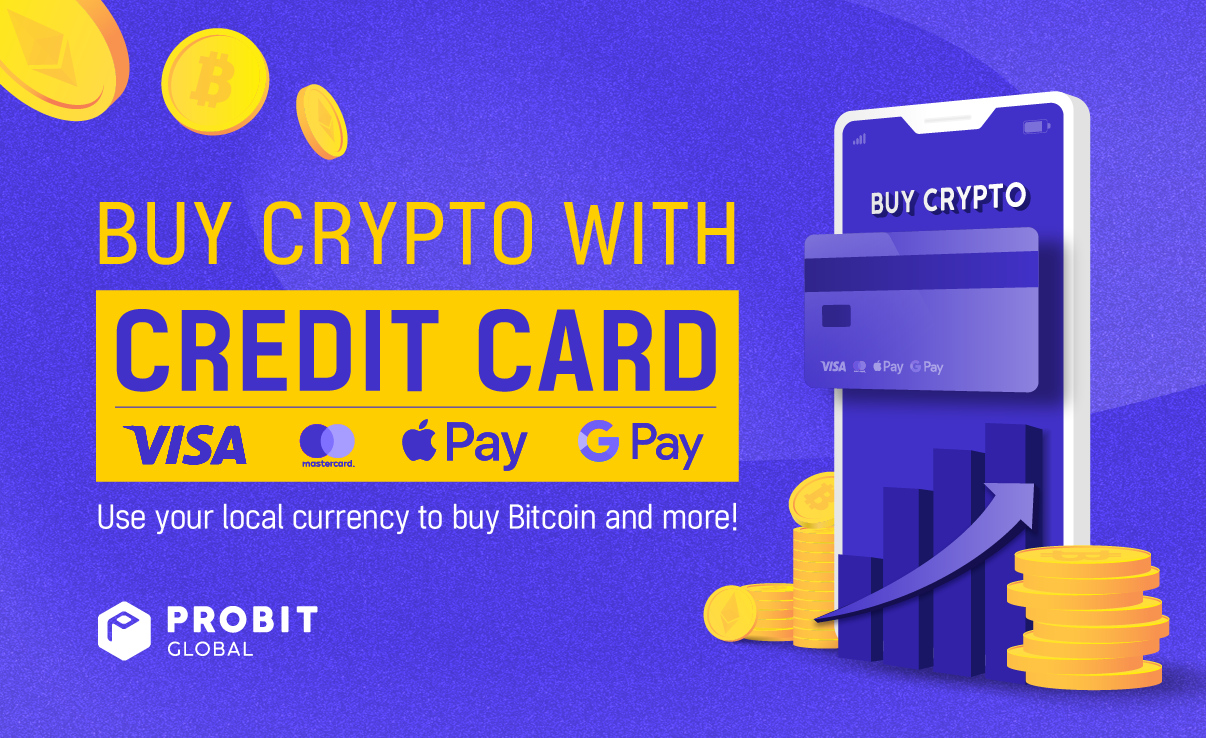 🔹 ProBit Global users can now buy cryptocurrencies with a credit card via newly integrated API services.
ProBit Global was established with the vision of creating the most comprehensive C2C platform with a high priority placed on accelerating widespread crypto adoption by enabling non-native crypto users to purchase tokens using legacy payment solutions such as credit cards and fiat.
The official rollout of the new click-and-buy crypto with credit card feature enables users to simply designate the desired amount of fiat to be converted into a specified crypto to complete a purchase, bypassing the often challenging route of placing a buy order on secondary markets.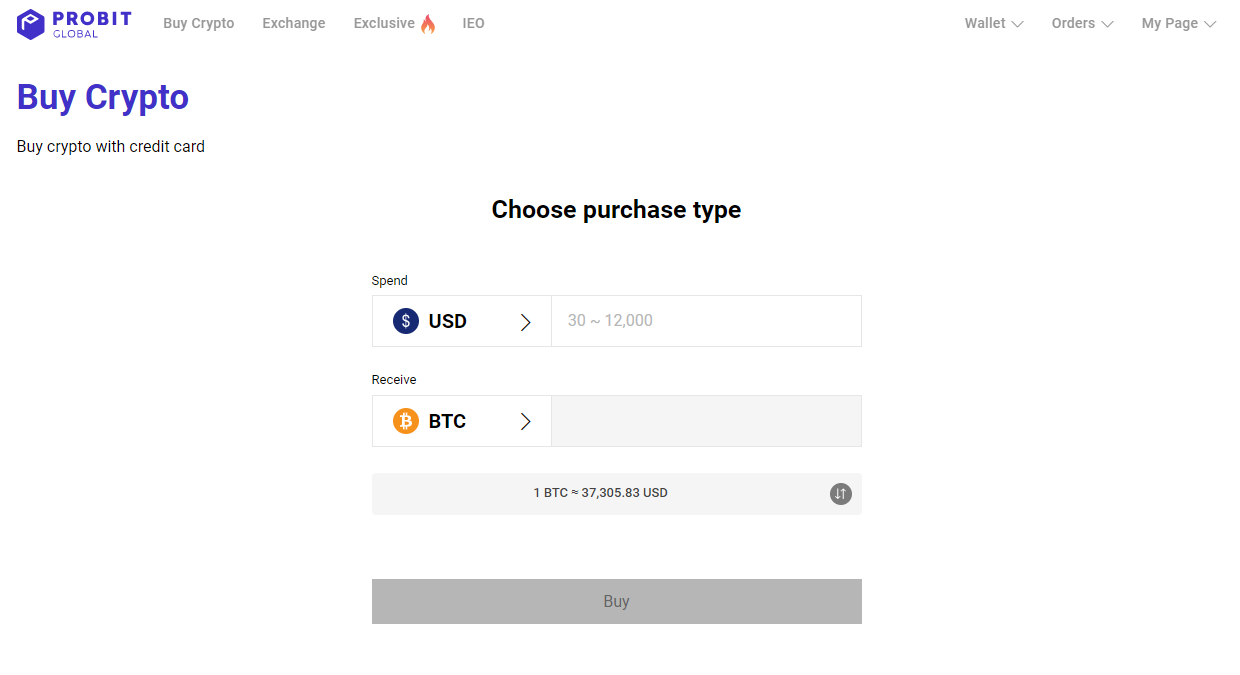 A fiat on-ramp and off-ramp provide a bridge for non-native crypto users to conveniently buy crypto with a credit card without ever having to access a single trading interface.
ProBit Global is also in preemptive discussions with additional payment service providers to accommodate our global community with instant crypto purchases using fiats such as ARS, BRL, MXN, IDR, VND, USD, and more.
🔹 Who are our partners?
MoonPay. MoonPay is a fintech service that provides a fiat on-ramp for users to buy crypto with a credit card and mobile payment services such as Apple Pay and Samsung Pay.
Banxa. Banxa's mission is to accelerate the world to Web3 with its leading global on-and-off ramp solution.

Simplex. Simplex is a licensed financial institution which empowers its vast network of partners to accept the widest range of payment methods, including Visa, MasterCard, Apple Pay, SWIFT, SEPA, and more!
🔹 How to Buy Crypto with Credit Card
Read the FAQ here.
🔹 How to Buy Crypto with Bank Transfer
Read the FAQ here.
🔹Are there any verification procedures required?
All ProBit Global users including KYC STEP 2 verified members are required to complete Moonpay's identity check process before making their first crypto purchase or sale.