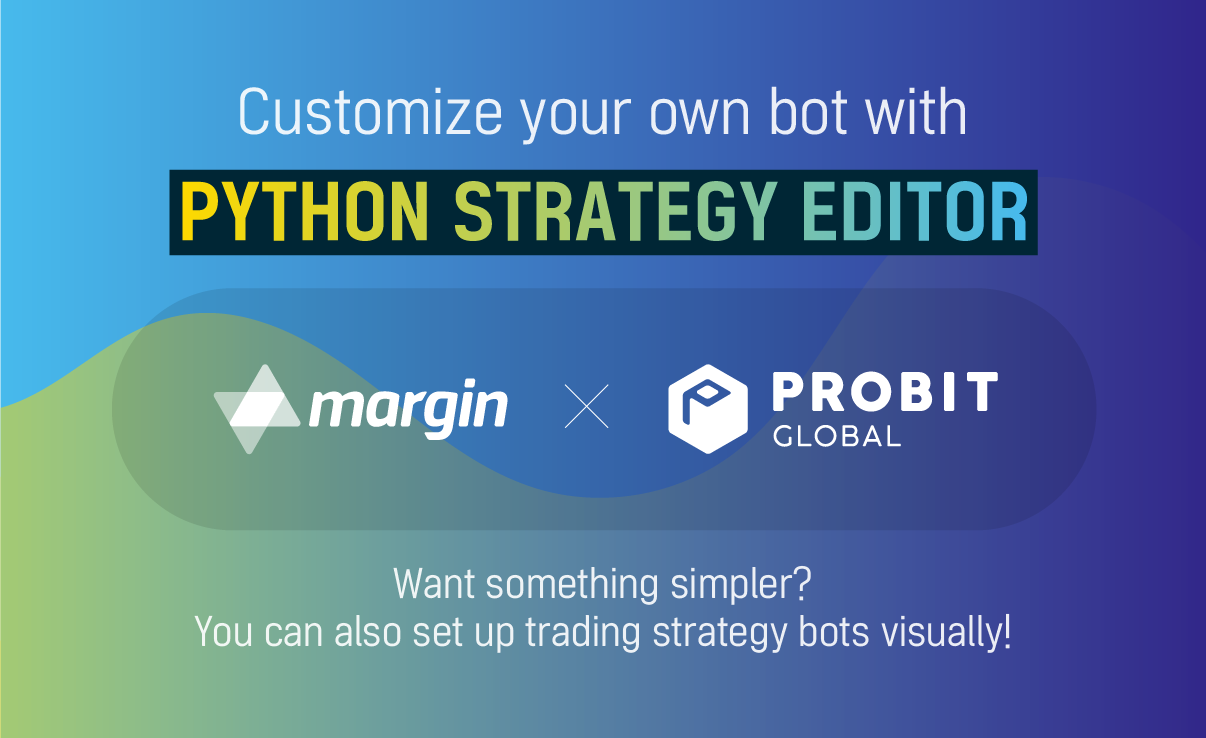 🔹How to set up automated trading bots on Margin
.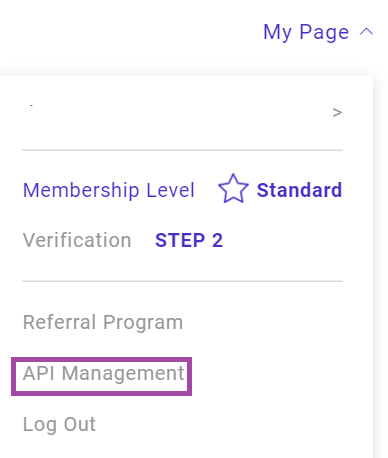 1. Log in to your ProBit Global account and click on My Page - API Management.

2. Enter a name for your API key.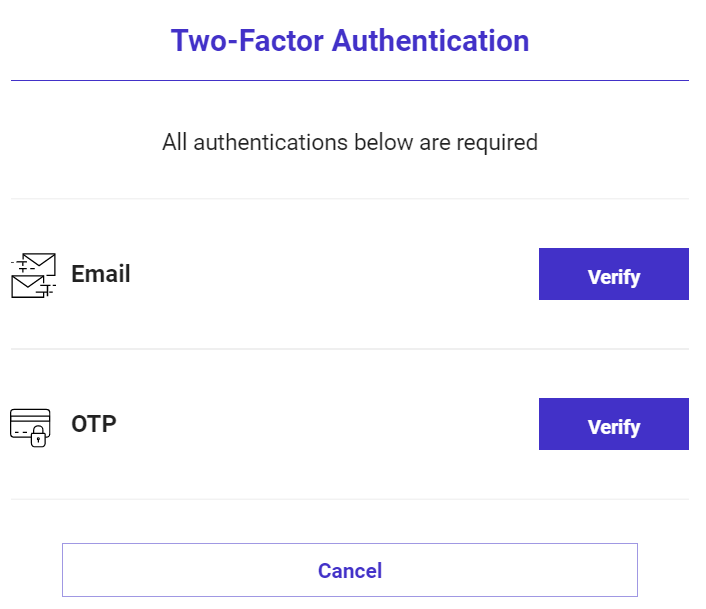 3. Proceed with 2FA verification as shown above.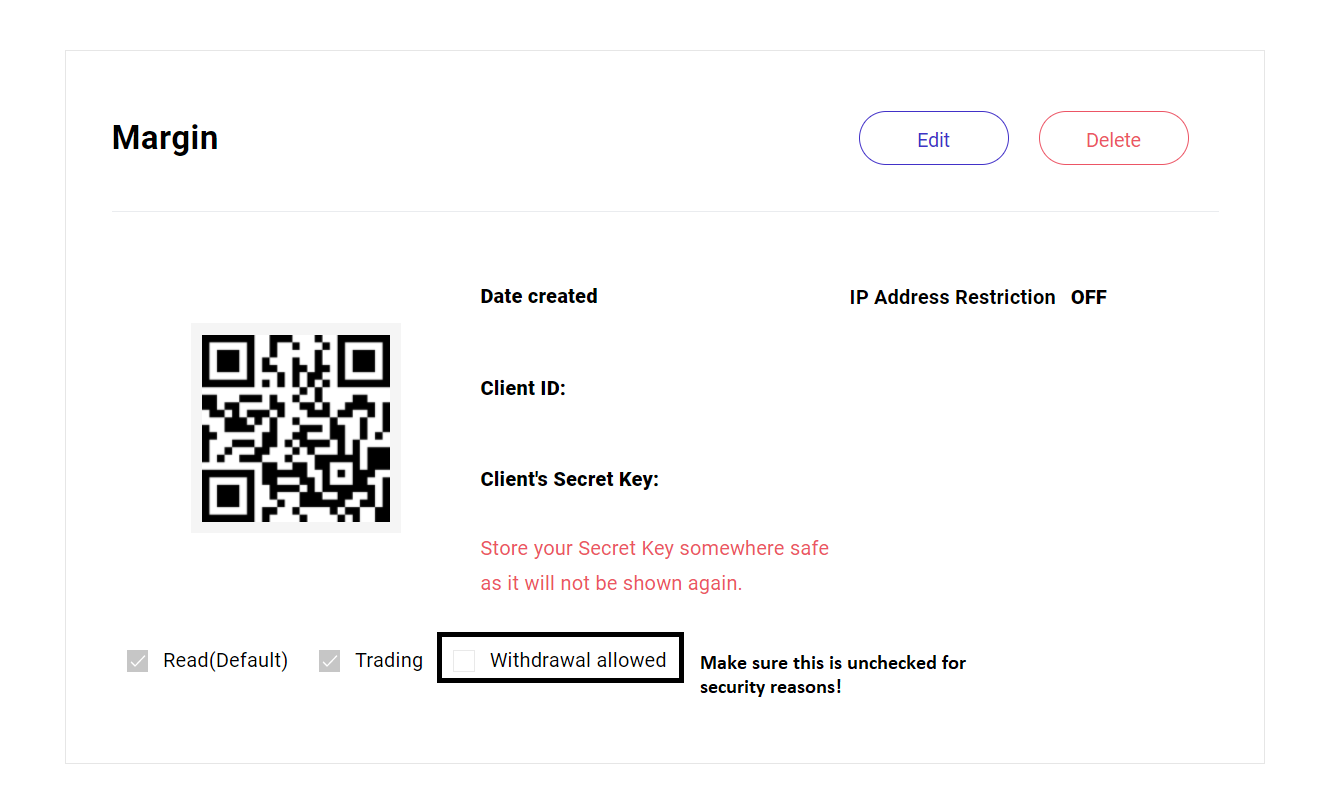 4. Save your Client ID and Secret Key and ensure that the withdrawal allowed option is unchecked.
*Be sure to save your secret key in a safe place as it will only be shown once

5. Click on the dropdown menu and select ProBit Global as well as the desired currency pairs.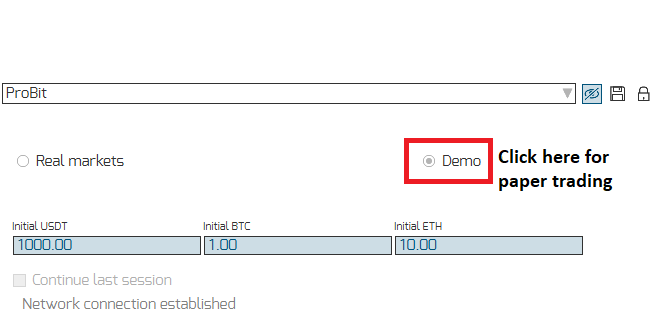 6. Click on Demo to try out paper trading to familiarize yourself with a simulated trading environment and assets.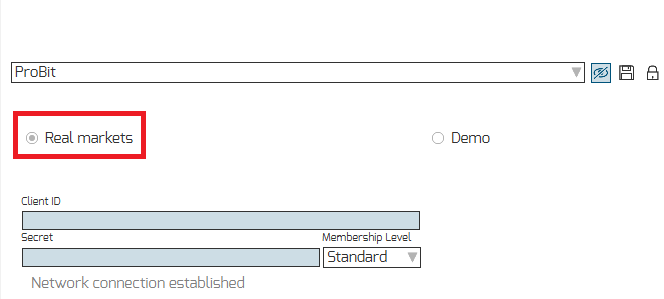 7. To open a real money account, you will need to purchase a license before proceeding.
8. Purchase the desired license on a monthly or annual basis.
💰 First 50 Users will Receive a 30% Discount on their Purchases
Coupon code: probitglobal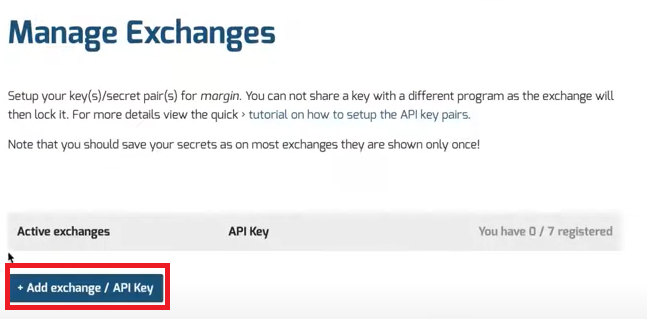 9. Add your API key to your Margin account by selecting ProBit Global from the Exchange drop-down and entering your full Secret Key stored from Step 4.
10. Click on add and then load Margin.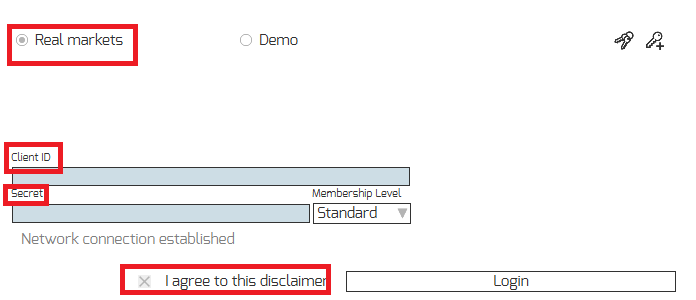 11. Enter your Client ID, Secret Key, and click on the disclaimer to log in and start trading with real money.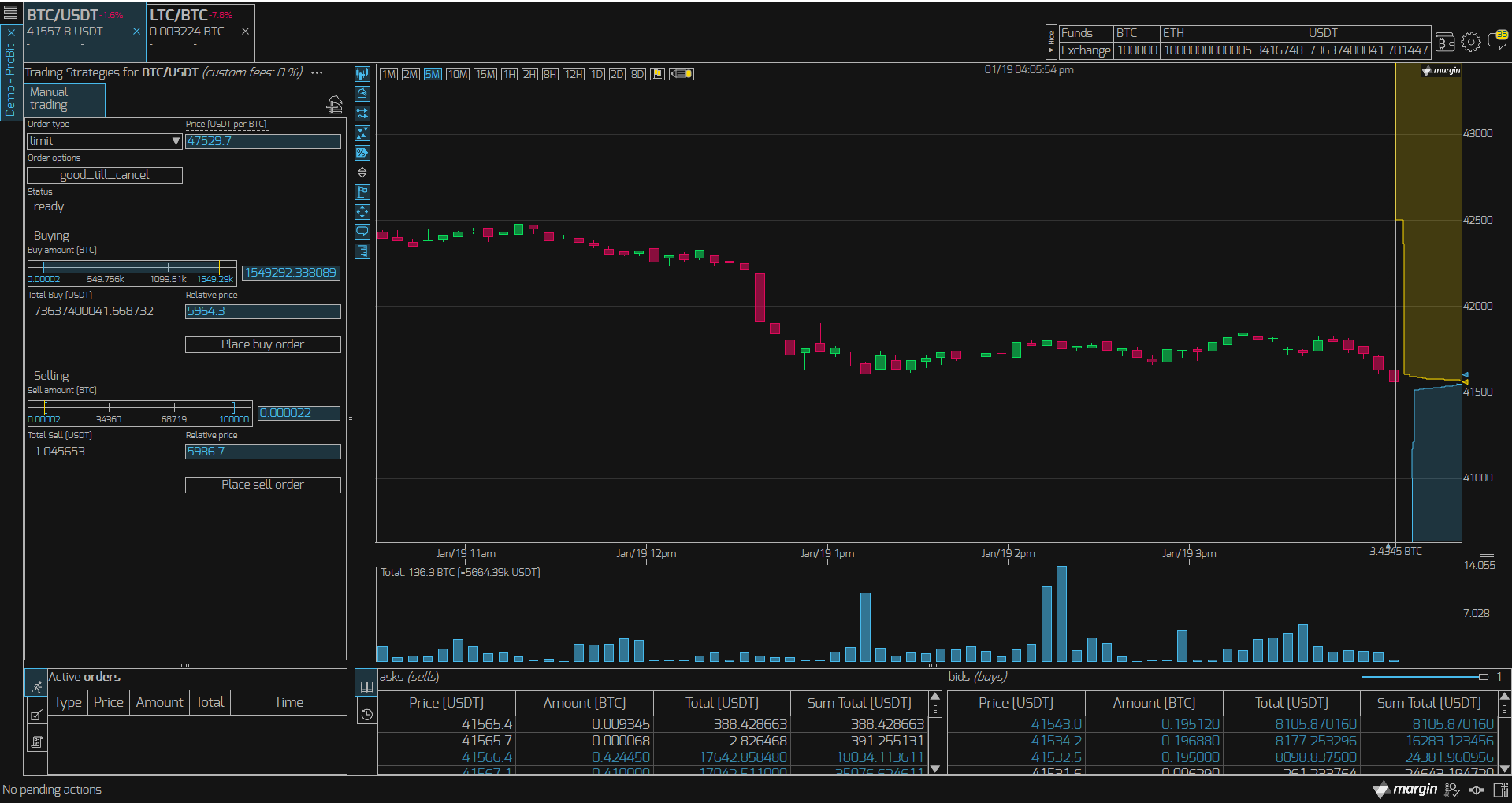 Once completed you will see the interface with your preselected trading pairs on the upper left, balance details on the upper right.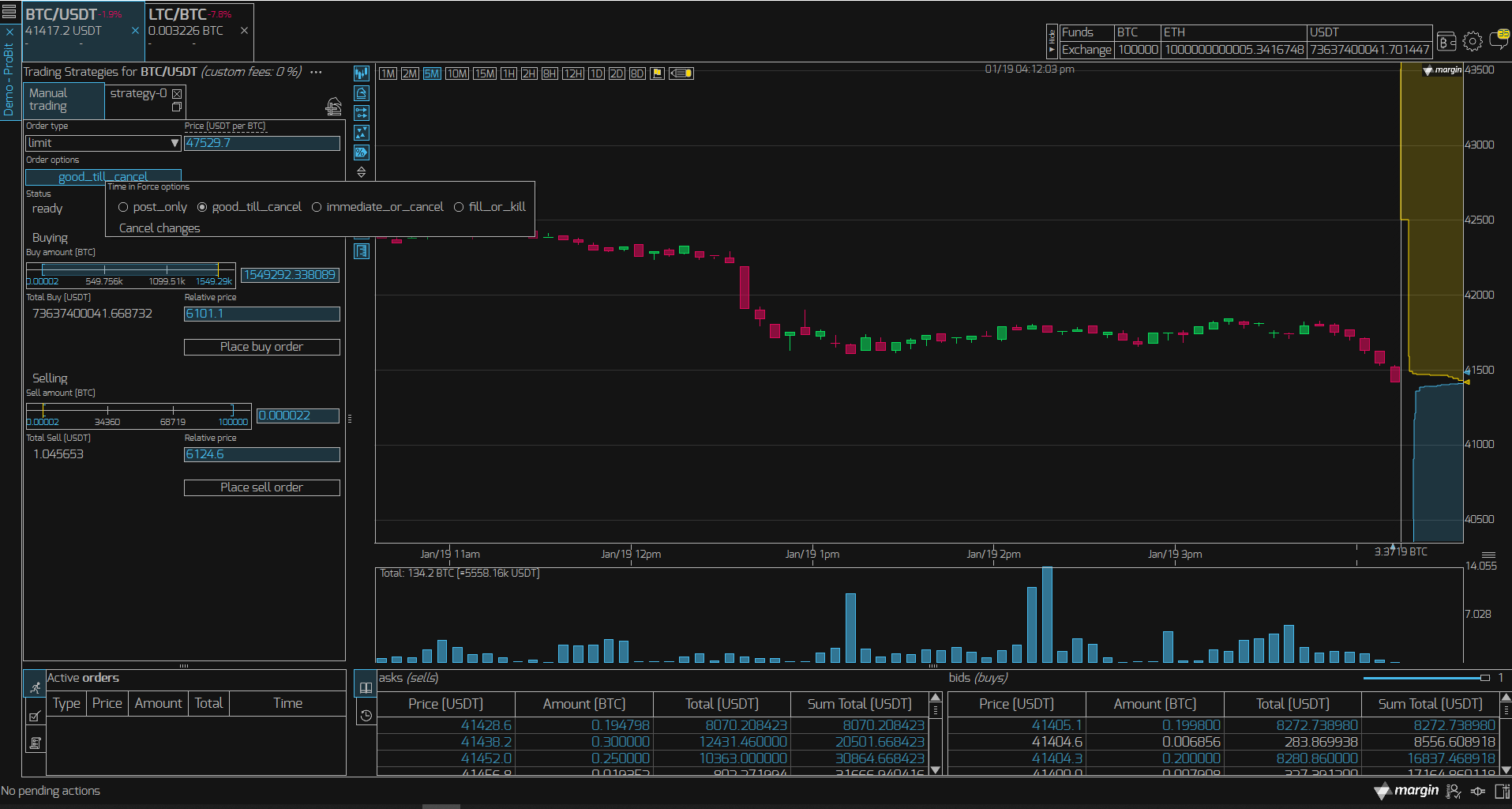 Click on order options to toggle between the following limit order types:
A Good till cancel and post only (GTCPO) is a limit trade that is completed only when it can't be executed immediately.
A good-till-cancel (GTC) order is an order that is executed at a specified price point, regardless of the time frame involved in reaching that point.
An immediate or cancel order (IOC) is an order to buy or sell a security that executes all or part immediately and cancels any unfilled portion of the order.
Fill or kill (FOK) is a type of time-in-force designation used in securities trading that instructs a brokerage to execute a transaction immediately and completely or not at all.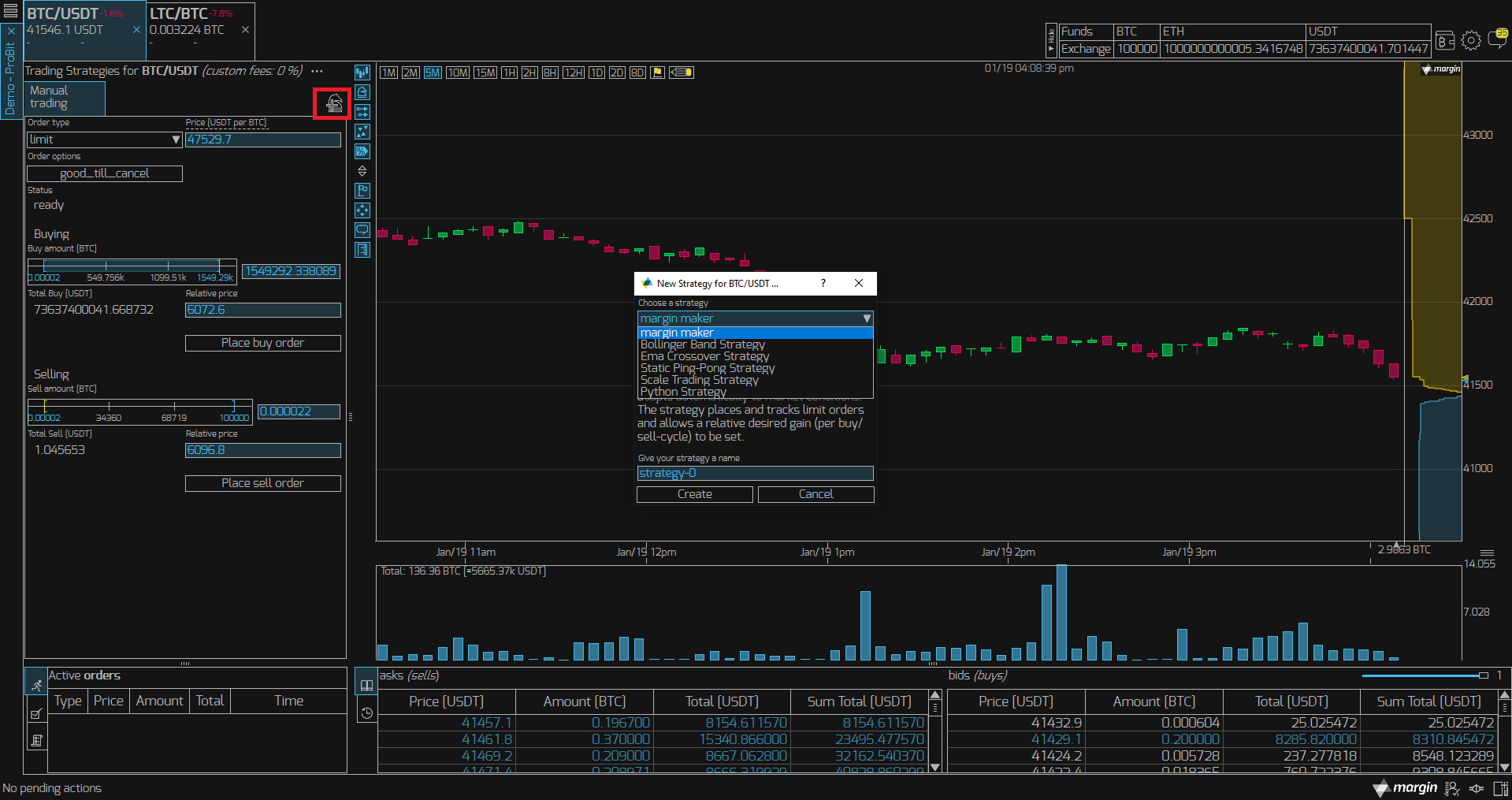 Add a trading strategy by clicking on the +knight chess piece icon and selecting the desired strategy from the dropdown.
Refer to the strategy types below to get started.
How to Automate Trading Strategies with Margin Bots
Margin provides 5 key strategies alongside a custom Python Code Editor to enable traders to create and run their own trading bots.
This strategy enables traders to customize their own trading strategies using Python code.
Strategies vary but can be categorized as limit or market-order-based.
Limit order strategies
Refer here for a guide to limit orders
The bot will automatically place an order based on your specified buy and sell range. Once the initial order is filled, a sell order is automatically placed according to the sell price and will repeat the process until the bot is stopped.
Scale trading utilizes a strategy similar to grid trading by setting up multiple limit orders simultaneously based on the specified number of orders and price intervals between subsequent orders to set up a wide trading channel which aims to profit off market volatility.
This strategy operates in a similar fashion to the ping pong strategy but at a larger scale and adjustable profit margins based on the minimum effective gain filter.
*A setting of 0 will enable profit-neutral trades to execute, a negative setting will enable smart adjustments based on current market conditions with an emphasis on capitalizing on long-term trends.
Market order strategies
Based on the popular indication of its namesake, this strategy executes orders based on an attempt to recognize market tops and bottoms based on how over or undersold a current asset is.
Ideal for trending markets, this strategy will execute buy, sell, or both directions based on current bullish and bearish signs garnered from the convergence or divergence between short term and long term EMA.
Margin Security Features
Margin only stores half of a two part API-key pair on their servers which safeguards all user assets even in the event of a server breach or attack. Additionally, orders are executed directly through exchange order books.
*Disclaimer: ProBit Global does not endorse nor will be held liable for the usage of the platform and any resulting financial losses, if any. Do your own research on the security features of Margin and their reputation as a company before proceeding. Margin is not owned, or a subsidiary of ProBit Global. Both companies are in no way related.
The above should not constitute financial advice.