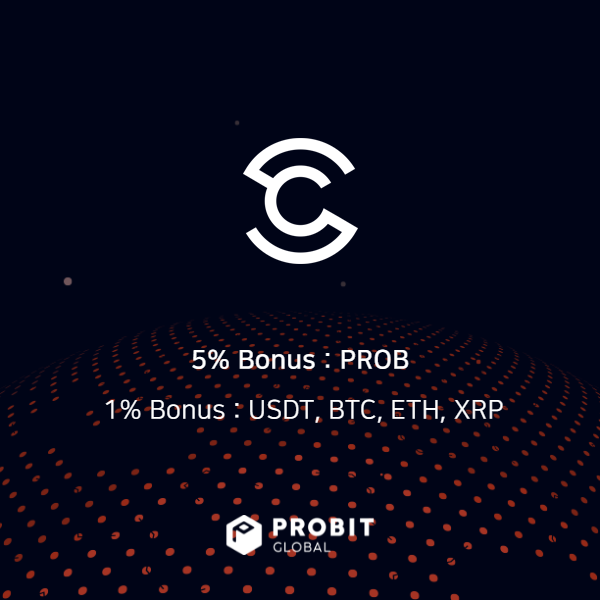 Click here to view the CORE MultiChain Token IEO page
⯈ IEO Duration:
October 6, 2021, 09:00 UTC to October 15, 2021, 07:00 UTC
⯈ Price
CMCX will be priced at $0.0072/CMCX.
⯈ Bonuses
Buy CMCX using PROB, Get 5% Bonus
Users will gain 5% more CMCX by purchasing CMCX through PROB. PROB is the token of ProBit Global, which offers its holders multiple airdrops and benefits.
Buy CMCX using USDT, BTC, ETH, and XRP, Get 1% Bonus
Users will gain 1% more CMCX by purchasing CMCX through USDT, BTC, ETH, and XRP.
⯈ KYC Verification Notice
All participants of CORE MultiChain Token sale are required to complete KYC verification.
About CORE MultiChain Token

⯈ Introduction (https://www.coremultichain.com/)
CORE— is Multi Chain PoS Network focused on Interoperability, Scalability and Usability. It utilizes AI Enabled Proof of Stake Algorithm, Multi Layered Consensus Model and Voting Based Governance.
It would attain higher level of Scalability using Advanced Sharding along with Pipelining and Chunking and Parallel Transaction Processing. These technologies have made it possible for the CORE network to be infinitely scalable and to achieve significantly higher throughput and efficiency.
⯈Social Media
Twitter: https://twitter.com/COREMultichain
LinkedIn:https://www.linkedin.com/company/coremultichain/
ABOUT PROBIT GLOBAL
ProBit Global is a Top 20 crypto exchange worldwide servicing crypto enthusiasts with unlimited access to trade and buy Bitcoin, Ethereum and 600+ altcoins in 1000+ markets.
PROBIT GLOBAL IS A BRAND TRUSTED BY MILLIONS OF USERS
200,000+ community members
1.000,000+ monthly active users
3,000,000 monthly web visitors
50,000,000 users on partnering aggregators and wallets such as CoinMarketCap
User interface of Multilingual website supporting 41 different languages
Marketing and community support in 8 key languages
Join our active programs and get huge benefits!
ProBit Global: www.probit.com
ProBit Telegram: https://t.me/ProbitEnglish