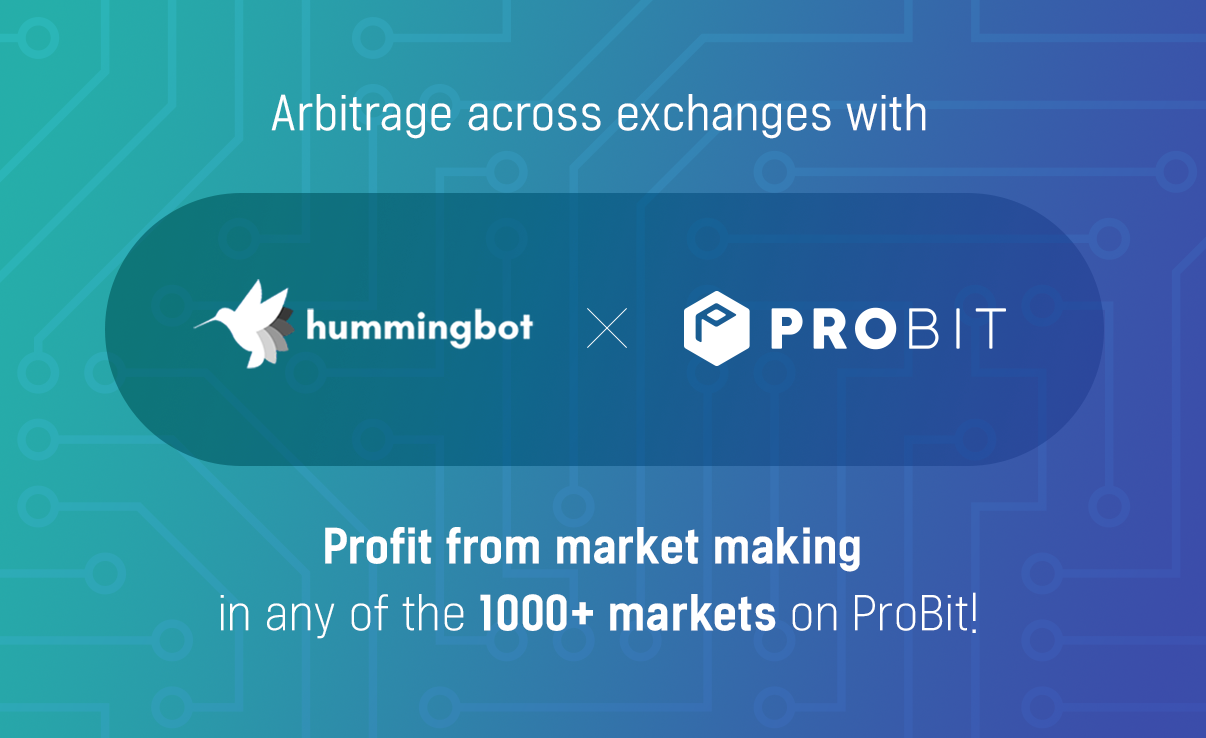 ProBit Global is excited to announce a successful integration with Hummingbot!
You can now trade algorithmically via Hummingbot to set up automated and fully customizable market making bots, simply by adding your ProBit Global API keys on Hummingbot.
🔹What is Market Making and How to Profit?
Market making is the strategic placement of bid and ask orders on a specific market in an attempt to capitalize off the spread, or price difference between current bid and ask orders. Hummingbot also allows you to profit via arbitrage between ProBit Global and another exchange.
🔹What is Hummingbot and its Benefits
Hummingbot is an open-source software that enables anyone to automate market making services via computer software across any of the 1,000 markets available on ProBit Global, making it easier than ever to maximize your gains from the various spreads across the market.
By using Hummingbot, users can use a cross market maker option by placing a buy order on one exchange while simultaneously placing a sell order at a higher price on a different exchange to effectively set up an automated arbitrage system across multiple exchanges.
The service is aimed at lowering the entry barrier for newer traders and enables the set up of custom trading bots following simple configurations. This further increases the potential for traders to capture value from the volatile crypto markets without manually tracking or replacing orders as well as providing built-in risk management triggers such as the kill-switch feature.
👉Tip: Try paper trading mode to simulate a trading bot with a pre-loaded balance to test out different strategies and see first-hand how they are executed.
🔹How to Set up Algo-Trading on Hummingbot
Please refer here for how to get your Hummingbot trading setup.
*Disclaimer: ProBit Global does not endorse nor will be held liable for the usage of the platform and any resulting financial losses, if any. Do your own research on the security features of Hummingbot and their reputation as a company before proceeding. Hummingbot is not owned, or a subsidiary of ProBit Global. Both companies are in no way related.
The above should not constitute financial advice.