1. Log in to www.probit.com and go to My Page.
2. Click on "Add Mobile Number"

3. Enter your phone number and click on "Next".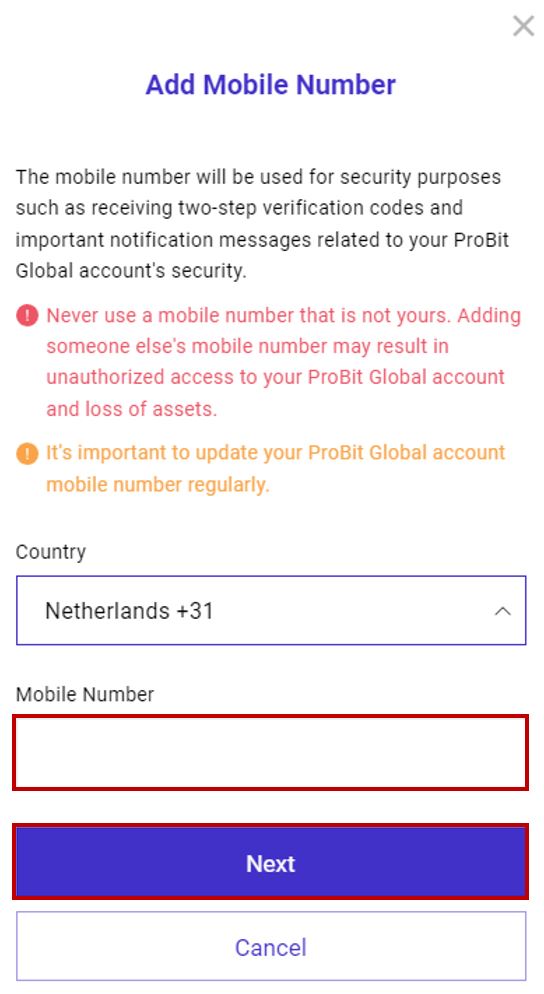 4. Confirm that your phone number is correct. Make sure that the airplane mode is disabled so that you are able to receive the verification code upon clicking "Send verification code".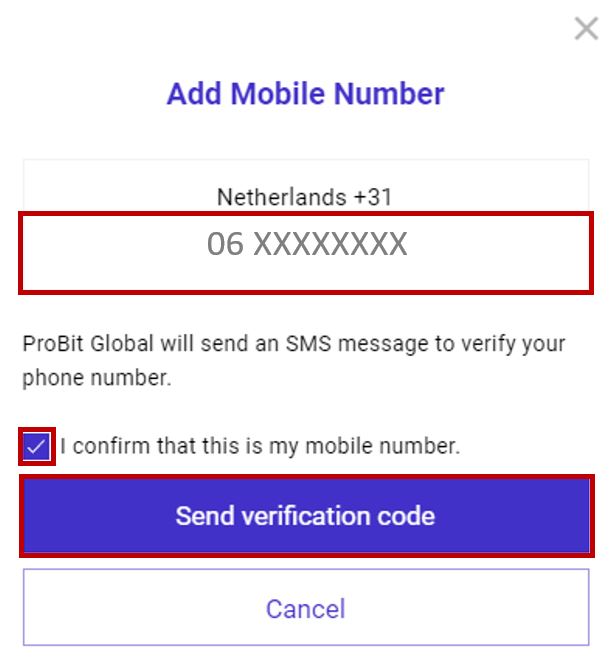 5. Enter the verification code sent to your phone and click "Next".
If the code is not entered within the allotted time, click "Resend" to receive another code.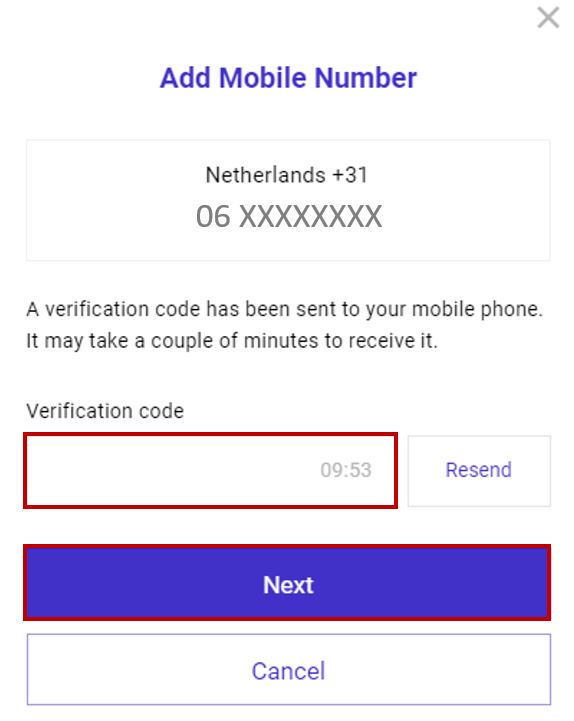 6. Your phone number has been successfully added.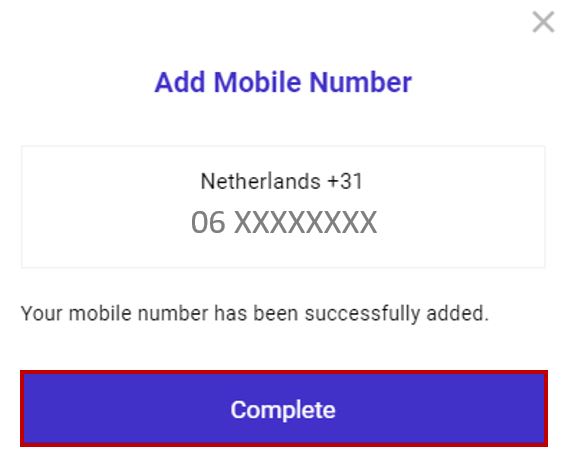 Note: If you have not verified your email address for two-factor authentication, you will be prompted to do so. Click "Verify" and follow the instructions.