1. Log in to your ProBit Global account, click on ''Events'' and go to ''Stake''.

2. Click on the "Why Stake PROB" banner to proceed.
*You can also view the various coins that can be staked for rewards on this page or by checking your balance. A "stake" button will display for tokens you hold that can be staked."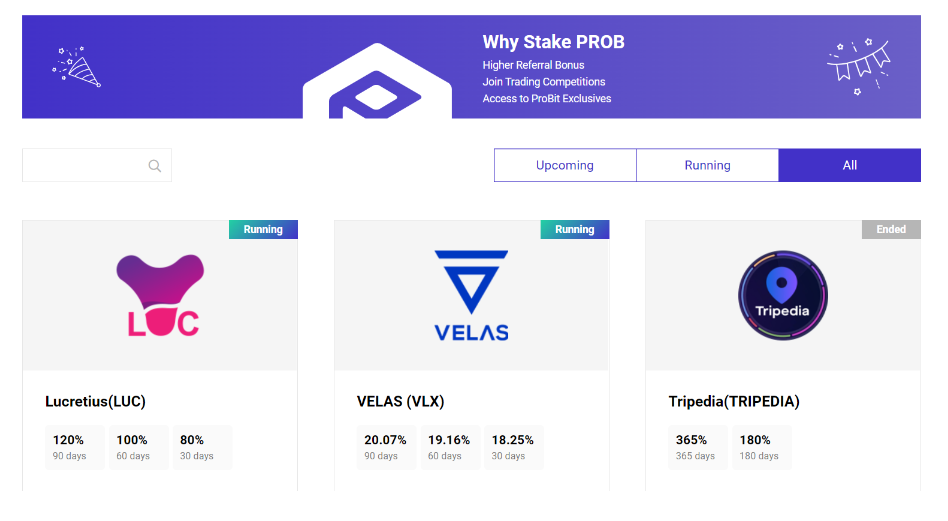 3. The following page will display: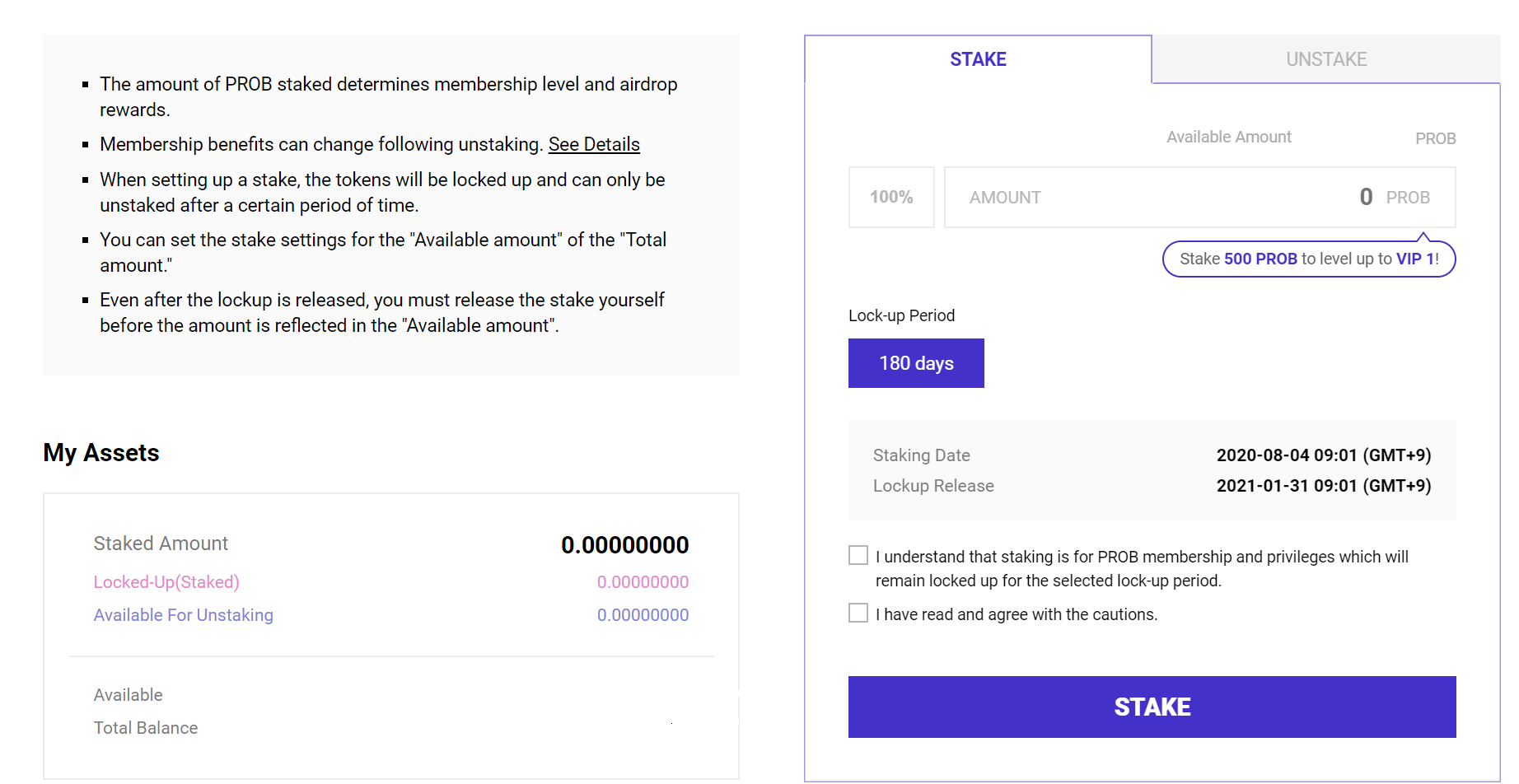 4. Enter the amount of PROB you want to stake in the box shown.
Note that all staked PROB are locked up for 180 days.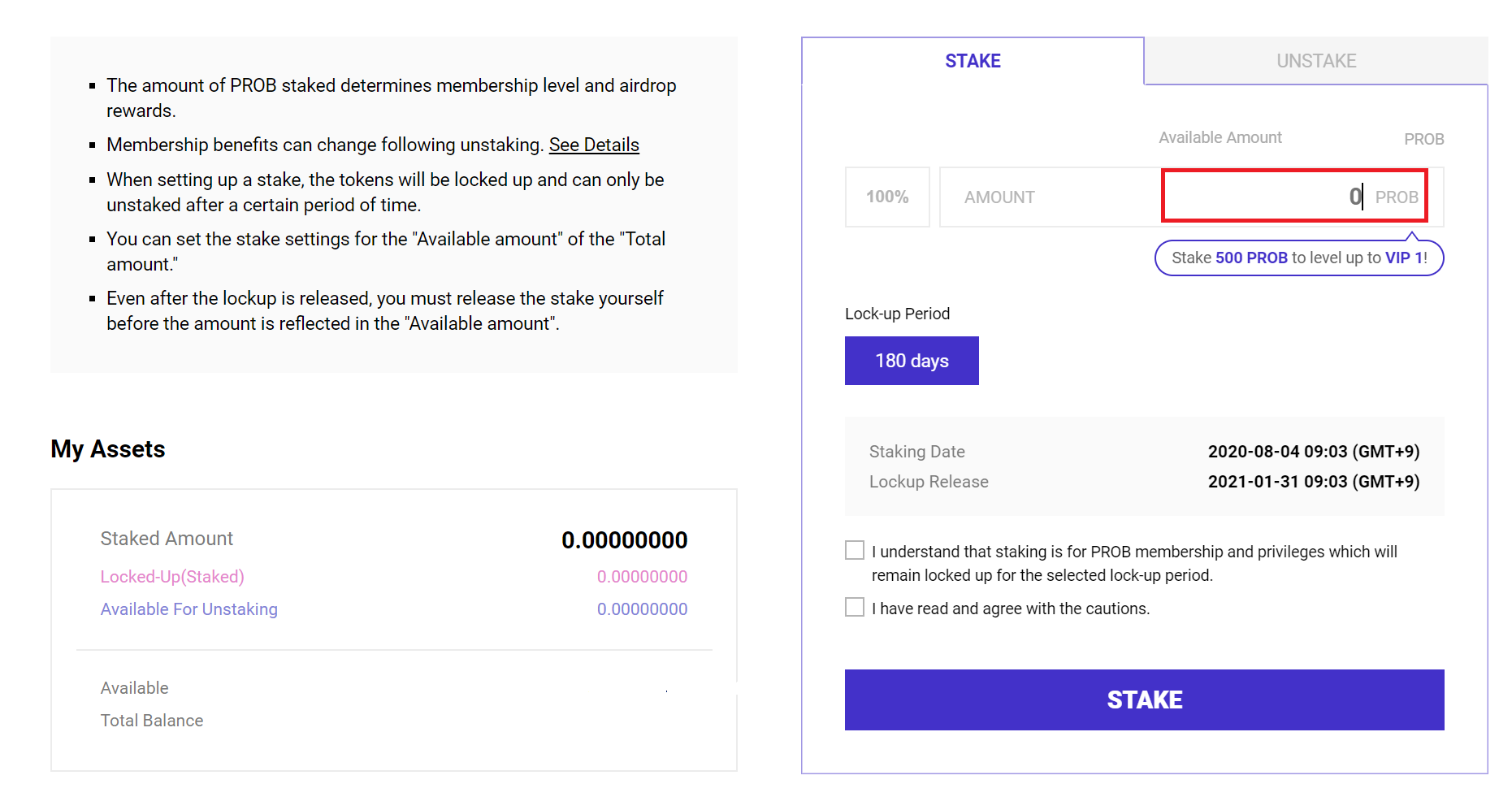 5. Agree with the cautions and press STAKE.
Congratulations! You have now Staked PROB!