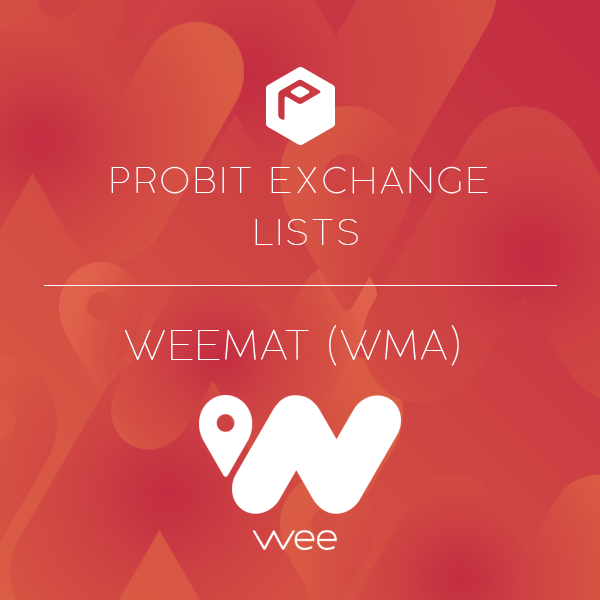 Trading Pairs: WMA/BTC
Deposit: Feb 17, 2020, 03:00 UTC
Trading: Feb 17, 2020, 06:00 UTC
⯈ Trading Competition
130,000 WMA up for grabs!
https://www.probit.com/en-us/competition?status=upcoming&page=1
About WMA Token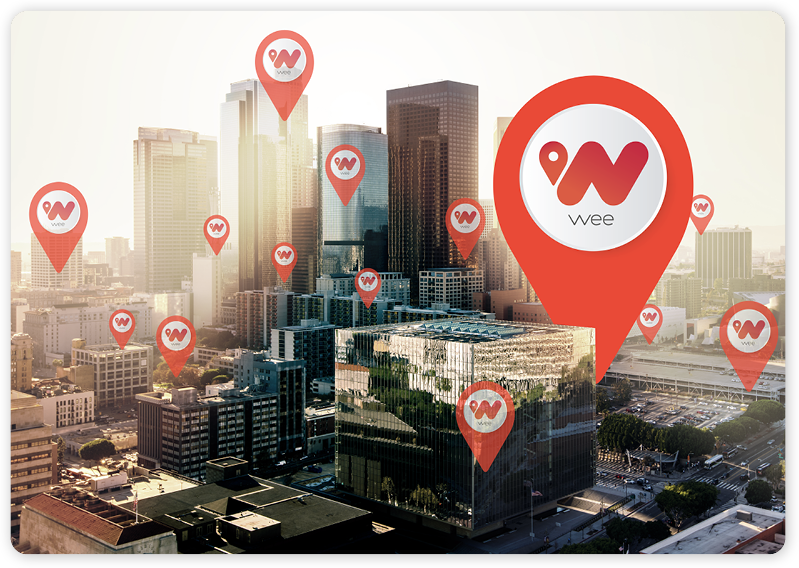 ⯈ Introduction (https://www.weeMAT.io)
The weeNexx AG is part of the weeGroup, an operative group of twelve companies under the ownership of the Swiss Fintec Invest AG, Kreuzlingen, Switzerland, and is the company which is responsible for conduct- ing the wee Initial Token Offering (ITO) and issuing the weeMarketplaceAccessToken (WMA).
The weeGroup has developed a well-known global shopping community under the brand name wee; this weeCommunity combines renowned brands and local retailers on its online platform. Wee offers an innovative alternative to conventional loyalty programmes that motivate customers to collect supposedly valuable loyalty points when making purchases. Instead of providing points which can only be used in shops or for the services of one single company, wee users receive cashback which can be applied to an open system with hundreds and thousands of connected partners and even withdrawn in the form of real cash.
The weeGroup is already an operating cashback system in Europe, with more than 200,000 customers, 20,000 offline and 1,700 online retailers, merchants and servicers in fourteen countries. The transformation of its business model into the blockchain world will provide another strong dynamic boost to the success story of the weeGroup. With the introduction of blockchain technology, the weeGroup immediately has the possibility to globally connect customers and retailers whether these have bank accounts or not. In or- der to achieve its goals, the weeGroup will complete the weeEcosystem via the introduction of the WMA and the WPC. The new weeEcosystem will amount to a quantum leap in the global cashback and loyalty business.
The WMA is a utility token that will be issued during wee's Initial Token Offering (ITO). The funds raised by the WMA offer serves to fund wee's transformation to blockchain and kick start the further expansion of the wee Marketplace. All participants will be incentivised to buy, hold and use WMA in order to grow the community and the network .
The weeMarketplaceAccessToken, which is the key element of the weeEcosystem, offers the opportunity to participate in the wee cashback system and the wee Marketplace and to generate income through cashbacks received and referral fees received.
ABOUT PROBIT GLOBAL
ProBit Global is a Top 20 crypto exchange worldwide servicing crypto enthusiasts with unlimited access to trade and buy Bitcoin, Ethereum and 800+ altcoins in 1000+ markets.
PROBIT GLOBAL IS A BRAND TRUSTED BY MILLIONS OF USERS
200,000+ community members
1,000,000+ monthly active users
3,000,000 monthly web visitors
50,000,000 users on partnering aggregators and wallets such as CoinMarketCap
User interface of Multilingual website supporting 46 different languages
Marketing and community support in 11 key languages
Join our active programs and get huge benefits!
ProBit Global: www.probit.com
ProBit Telegram: https://t.me/ProBitGlobalOfficial