ProBit will open trading for the COW/ETH trading pair on January 3, 2020, at 03:00 UTC.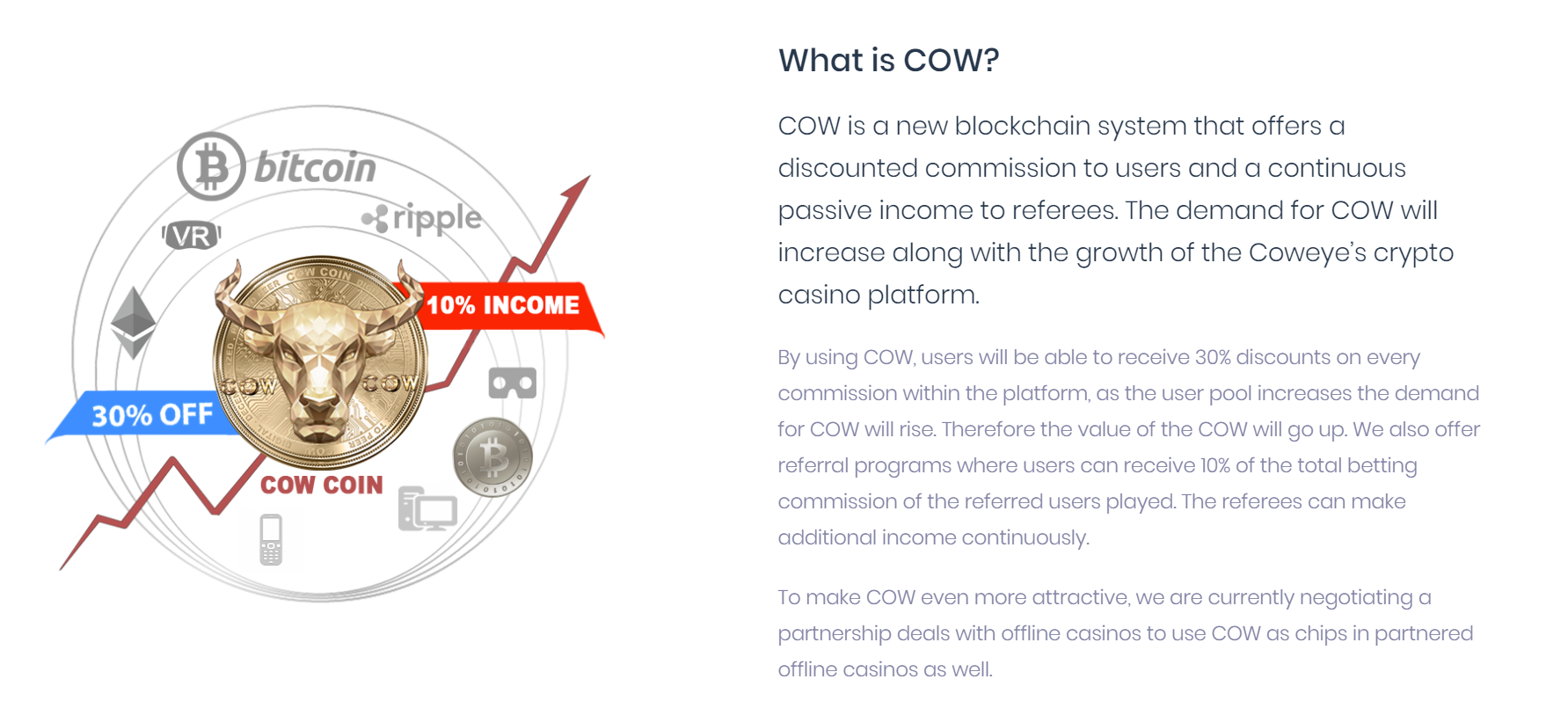 ⯈ Introduction (http://coweye.io/)
COWEYE project aims to provide an online game platform with a reliable system and platform-neutral form by combining blockchain and HTML5 technology.
Based on the expertise of professional engineers who have accumulated a wide range of game development and service experiences, games can be enjoyed anywhere in the world, including on mobile platforms such as iOS and Android, as well as on PCs.
The first project centered on social online games can be quickly and securely exchanged into social online game money using COW. The company also plans to build various business models to provide rewards to users who contribute to the COWEYE blockchain network and provides structured compensation to users who participate in voluntary lock-up through the Coway web wallet.
ABOUT PROBIT GLOBAL
ProBit Global is a Top 20 crypto exchange worldwide servicing crypto enthusiasts with unlimited access to trade and buy Bitcoin, Ethereum and 800+ altcoins in 1000+ markets.
PROBIT GLOBAL IS A BRAND TRUSTED BY MILLIONS OF USERS
200,000+ community members
1,000,000+ monthly active users
3,000,000 monthly web visitors
50,000,000 users on partnering aggregators and wallets such as CoinMarketCap
User interface of Multilingual website supporting 46 different languages
Marketing and community support in 11 key languagesJoin our active programs and get huge benefits!
1. Trading Fee Discount: Buy PROB, pay trading fees with PROB & get as low as 0.03% trading fee
2. Referral Program: Earn 10-30% of trading fees for referring friends to ProBit
3. ProBit Exclusive: Subscribe to 50% off Top 200 tokens
4. Auto Hold Campaigns: Hold tokens and get 6% annualized returns
ProBit Global: www.probit.com
ProBit Telegram: https://t.me/ProbitEnglish