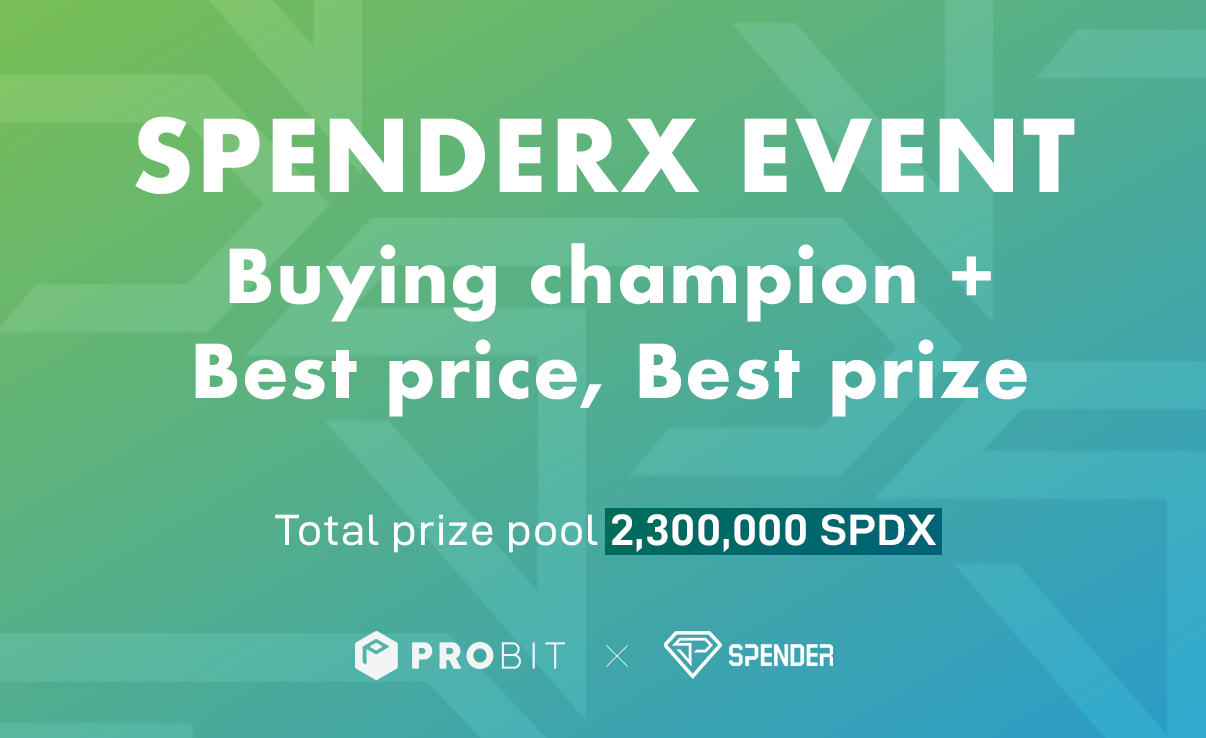 Event Duration: October 31, 2019, 06:00 UTC - November 11, 2019, 14:00 UTC
Total prize pool: 2,300,000 SPDX
Distribution date: November 29, 2019
SPENDERX (SPDX) Buying Champion
⯈ Buy SPDX, Earn SPDX
The Top 3 accounts with the highest net purchase of SPDX within the event duration will be rewarded with a total of 1,800,000 SPDX during the event duration:
1st place: 1,000,000 SPDX
2nd place: 500,000 SPDX
3rd place: 300,000 SPDX
SPDX Best Price, Best Prize Event
⯈ Buy SPDX at the Highest Price, Earn SPDX!
The user who purchases SPDX at the highest price during the event period will receive 500,000 SPDX.
Eligibility:
You must hold at least 200,000 SPDX at the end of the event to qualify.

If there are multiple winners, SPDX holdings will be used to make the final selection. In the case that SPDX holdings are equal, the user with the earlier purchase will be deemed the winner.
Cautions:
ProBit Global reserves the right to cancel or amend the event rules with sole discretion including dates for announcing winners as well as rewards distribution.

All event-related questions can be directed to the SPENDERX Kakao channel:

https://open.kakao.com/o/g0Pkpabb