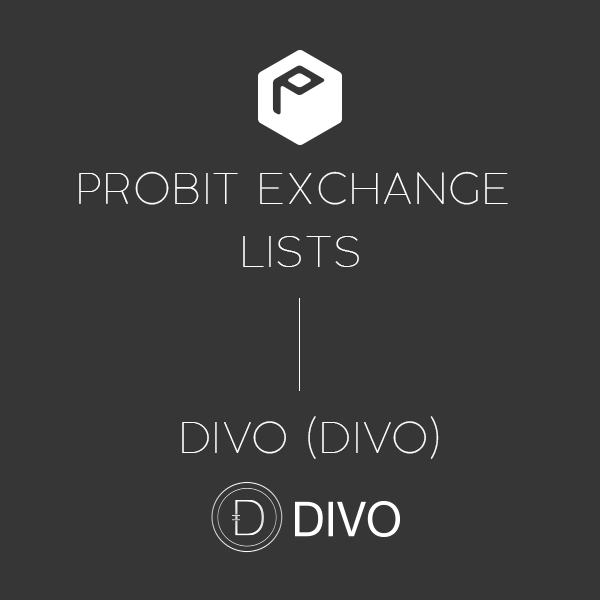 DIVO (DIVO/BTC) Trading Pairs
- Available for deposits starting from October 15, 2019, Tuesday, 06:00 UTC.
- Available for trading starting from October 16, 2019, Wednesday, 06:00 UTC.
※ProBit Global reserves the final right to make amendments to the dates in this announcement.
About DIVO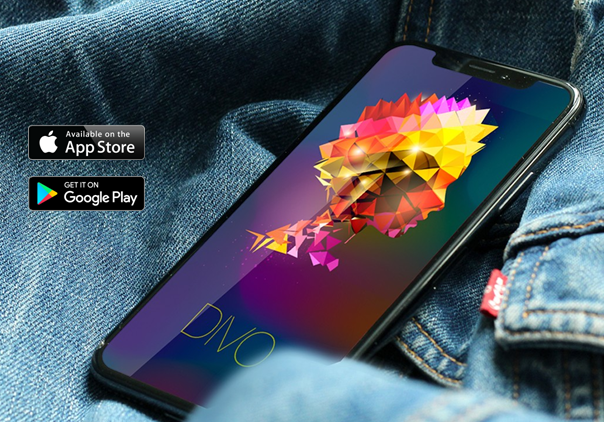 ⯈ Introduction (https://www.divo.digital/)
The aim of DIVO is to ensure a connection for the classical economic environment of the fashion industry and a new digital economy. DIVO gives each user the opportunity to build cooperation in a decentralized ecosystem with a high level of trust due to the effect of smart contracts and distributed ledger technology.
The DIVO Platform consists of three key elements that are seamlessly linked with each other, ensuring the system is complete and easy to scale: DIVO Mobile Application, DIVO Web Application, and a professional Network.
⯈Social Media
Telegram: https://t.me/DIVOFASHION_ENG
Medium: https://medium.com/@divo.bb
Twitter: https://twitter.com/divo_fashion
Facebook: https://www.facebook.com/Divo.Platform/
Youtube: https://www.youtube.com/channel/UCt68AnKu56sJmMwwZLhKmdQ
Instagram: https://www.instagram.com/divo.fashion/
⯈DIVO Press
https://medium.com/@divo.bb/divos-economy-43ef8e615328
https://cryptopotato.com/new-world-of-smart-fashion/
https://cryptopotato.com/new-world-of-smart-fashion/
https://telegra.ph/DIVO-Mobile-App-is-designed-for-fashion-industry-professionals-09-19
ABOUT PROBIT GLOBAL
ProBit Global is a Top 20 crypto exchange worldwide servicing crypto enthusiasts with unlimited access to trade and buy Bitcoin, Ethereum and 800+ altcoins in 1000+ markets.
PROBIT GLOBAL IS A BRAND TRUSTED BY MILLIONS OF USERS
200,000+ community members
1,000,000+ monthly active users
3,000,000 monthly web visitors
50,000,000 users on partnering aggregators and wallets such as CoinMarketCap
User interface of Multilingual website supporting 46 different languages
Marketing and community support in 11 key languages
Join our active programs and get huge benefits!
ProBit Global: www.probit.com
ProBit Telegram: https://t.me/ProbitEnglish