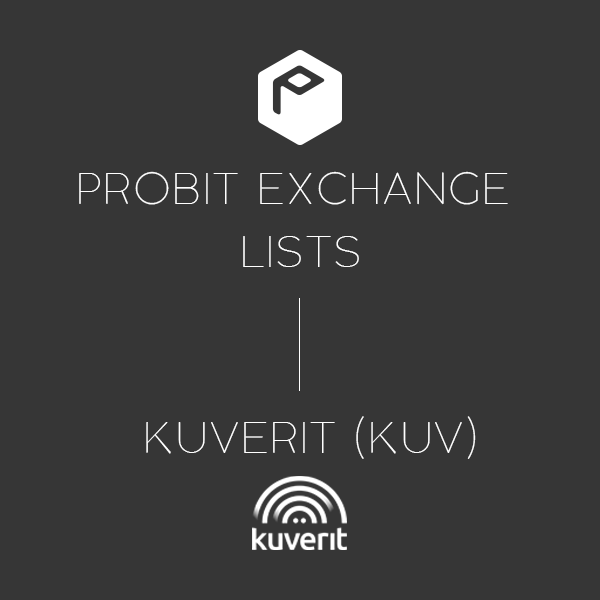 KUV (KUV/USDT) Trading Pair
- Available for deposits starting from October 21, 2019, Monday, 01:00 UTC.
- Available for trading starting from October 21, 2019, Monday, 01:00 UTC.
※ProBit Global reserves the final right to make amendments to the dates in this announcement.
About Kuverit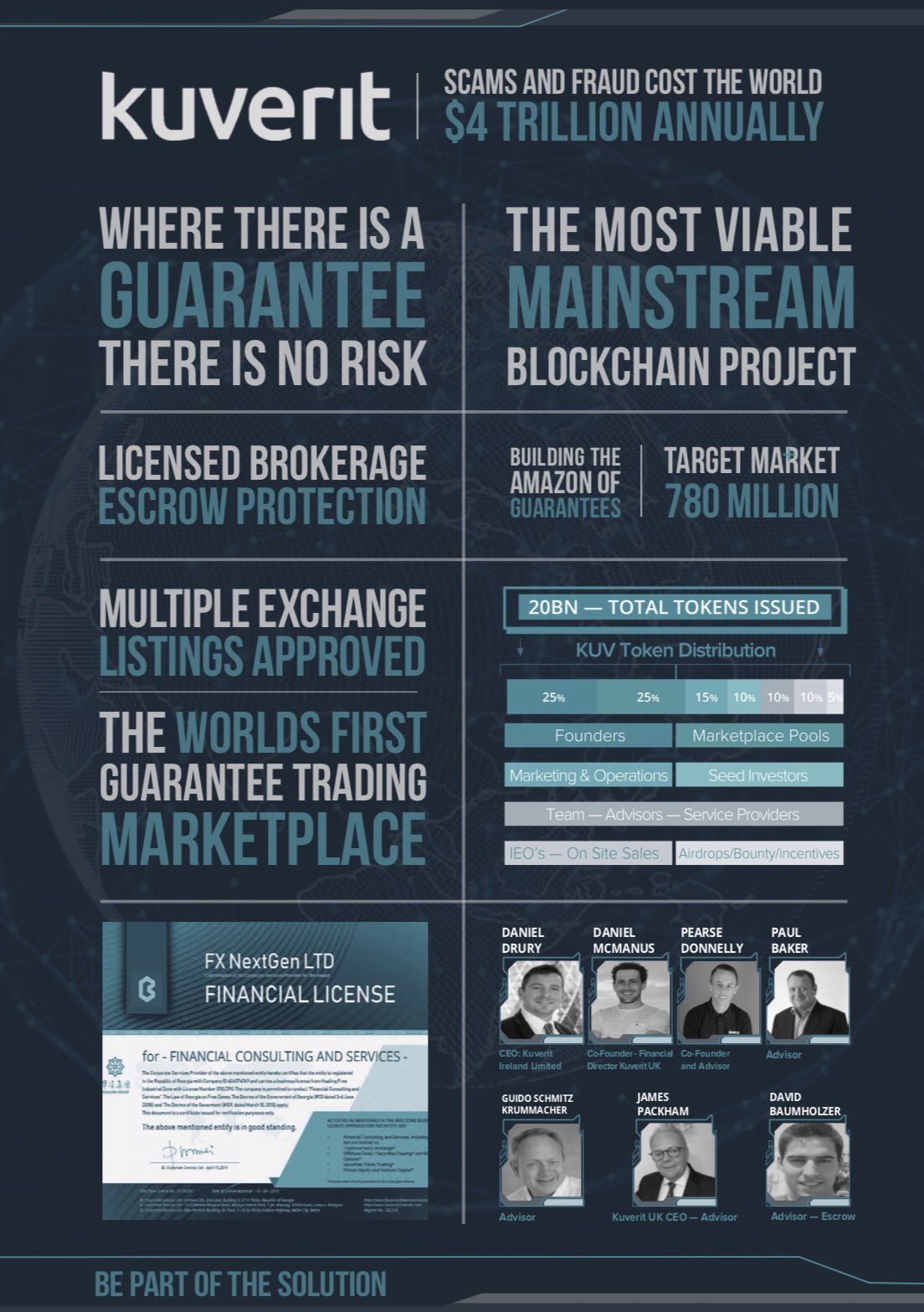 ⯈ Introduction (https://www.kuverit.io/)
Kuverit P2P Guarantee Platform is a blockchain Multi-Trader Marketplace designed to protect its users from the potential of a financial loss in any two-way transaction. The platform's technology and inner system protect users from a financial loss such as through guarantors who ensure that all funds are sent and received successfully. Kuverit has also aligned with licensed brokerage firm FX NextGen Limited, where all contributions and funding are held in escrow until the Kuverit Marketplace is fully functional.
⯈Social Media
Telegram: https://t.me/Kuveritico
Facebook: https://www.facebook.com/kuverit/
Twitter: https://twitter.com/kuver_it?lang=en
⯈Kuverit Press
https://www.coinspeaker.com/kuverit-changing-the-narrative-of-p2p-trading-platforms/
https://finance.yahoo.com/news/kuverit-changing-narrative-p2p-trading-202500464.html
ABOUT PROBIT GLOBAL
ProBit Global is a Top 20 crypto exchange worldwide servicing crypto enthusiasts with unlimited access to trade and buy Bitcoin, Ethereum and 800+ altcoins in 1000+ markets.
PROBIT GLOBAL IS A BRAND TRUSTED BY MILLIONS OF USERS
200,000+ community members
1,000,000+ monthly active users
3,000,000 monthly web visitors
50,000,000 users on partnering aggregators and wallets such as CoinMarketCap
User interface of Multilingual website supporting 46 different languages
Marketing and community support in 11 key languages
Join our active programs and get huge benefits!
ProBit Global: www.probit.com
ProBit Telegram: https://t.me/ProBitGlobalOfficial