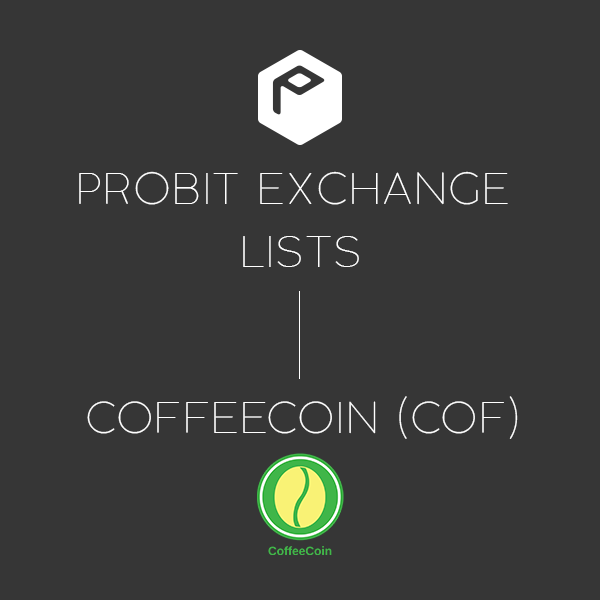 COF (COF/BTC) Trading Pair
- Available for deposits starting from September 24, 2019, Tuesday, 06:00 UTC.
- Available for trading starting from September 27, 2019, Friday, 06:00 UTC.
※ProBit Global reserves the final right to make amendments to the dates in this announcement.
About CoffeeCoin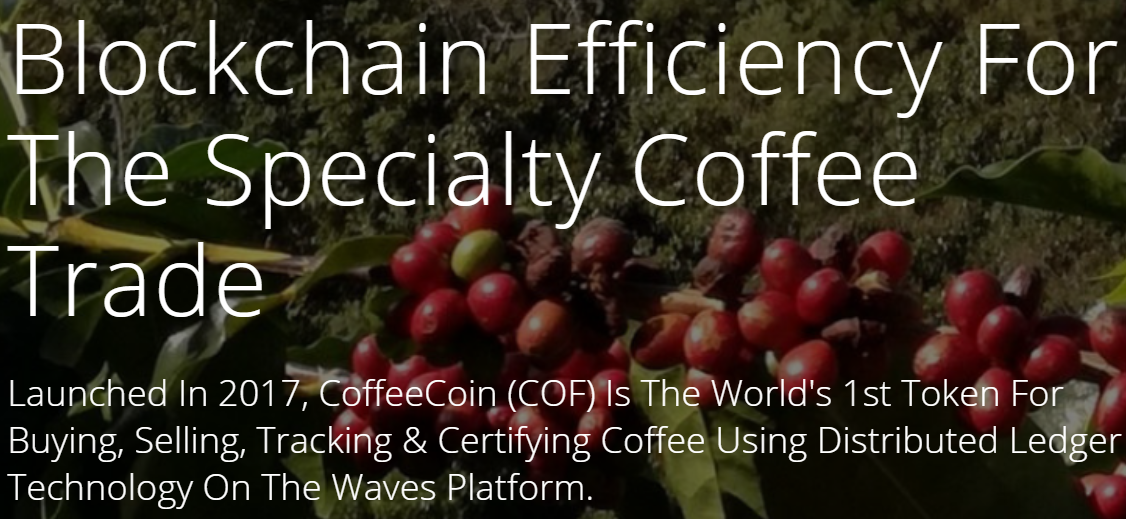 ⯈ Introduction (https://coffeecoin.io/)
CoffeeCoin is a Waves-based token that enables complete traceability across all coffee supply chains including a wide network of distributors. The solution enables anyone to certify and verify essential trading documentation through a comprehensive seed to sale tracking process. By providing direct access for producers and purchasers, CoffeeCoin establishes competitive pricing for all parties to benefit from.
⯈Social Media
Telegram: https://t.me/CoffeeCoin_Official
Twitter: https://twitter.com/javanomad
⯈CoffeeCoin Press
https://coffeetalk.com/coffeebuzz/05-2019/62584
https://www.asiablockchainreview.com/abr-exclusive-interview-with-james-allen-founder-of-coffeecoin/
https://dailycoffeenews.com/2018/03/14/cryptocurrency-and-blockchain-in-coffee-part-2-at-origin/
ABOUT PROBIT GLOBAL
ProBit Global is a Top 20 crypto exchange worldwide servicing crypto enthusiasts with unlimited access to trade and buy Bitcoin, Ethereum and 800+ altcoins in 1000+ markets.
PROBIT GLOBAL IS A BRAND TRUSTED BY MILLIONS OF USERS
200,000+ community members
1,000,000+ monthly active users
3,000,000 monthly web visitors
50,000,000 users on partnering aggregators and wallets such as CoinMarketCap
User interface of Multilingual website supporting 46 different languages
Marketing and community support in 11 key languages
Join our active programs and get huge benefits!
ProBit Global: www.probit.com
ProBit Telegram: https://t.me/ProBitGlobalOfficial