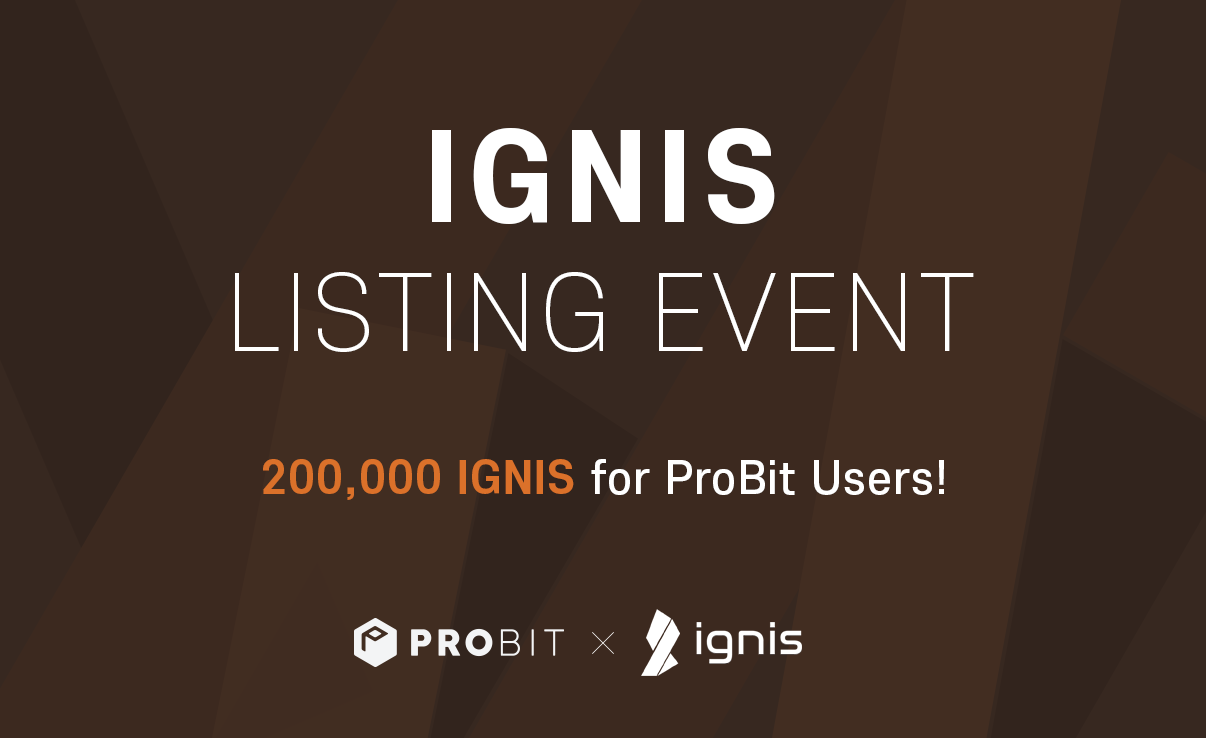 ProBit Global (www.probit.com) is glad to announce the listing of Ignis (IGNIS).
⯈ Listing Schedule
Deposit Date: 27 Mar 2019
Listing Date: 29 Mar 2019
Trading Pairs: IGNIS/BTC, IGNIS/USDT
⯈ IGNIS Listing Events
Total Amount: 200,000 IGNIS
Buy/Deposit IGNIS, Earn IGNIS
Duration: 29 Mar - 11 Apr 2019
A total of 100,000 IGNIS will be distributed to users in proportion to the net purchase and net deposit of IGNIS by users in this duration. Each account may receive a maximum of 5,000 IGNIS.
Holders of over 500 PROB tokens will receive 100,000 IGNIS in proportion to the number of PROB held, subject to a cap per account. A snapshot will be taken on a random date in May.
ABOUT PROBIT GLOBAL
ProBit Global is a Top 20 crypto exchange worldwide servicing crypto enthusiasts with unlimited access to trade and buy Bitcoin, Ethereum and 800+ altcoins in 1000+ markets.
⯈ Ignis (https://ardorplatform.org/ignis-blockchain/ignis)
Ignis is an Ardor platform-based public blockchain that allows for the creation of dApps and Lightweight Smart Contracts. It boasts over 12 transactional features and 250 available API's while also being written in Java in order to facilitate quick incorporation of features such as issuing assets, asset properties, asset exchanges, and many more.
⯈ Terms:
ProBit Global reserves the right to cancel or amend the event rules with sole discretion.

ProBit Global reserves the right for final interpretation of the results of these events.