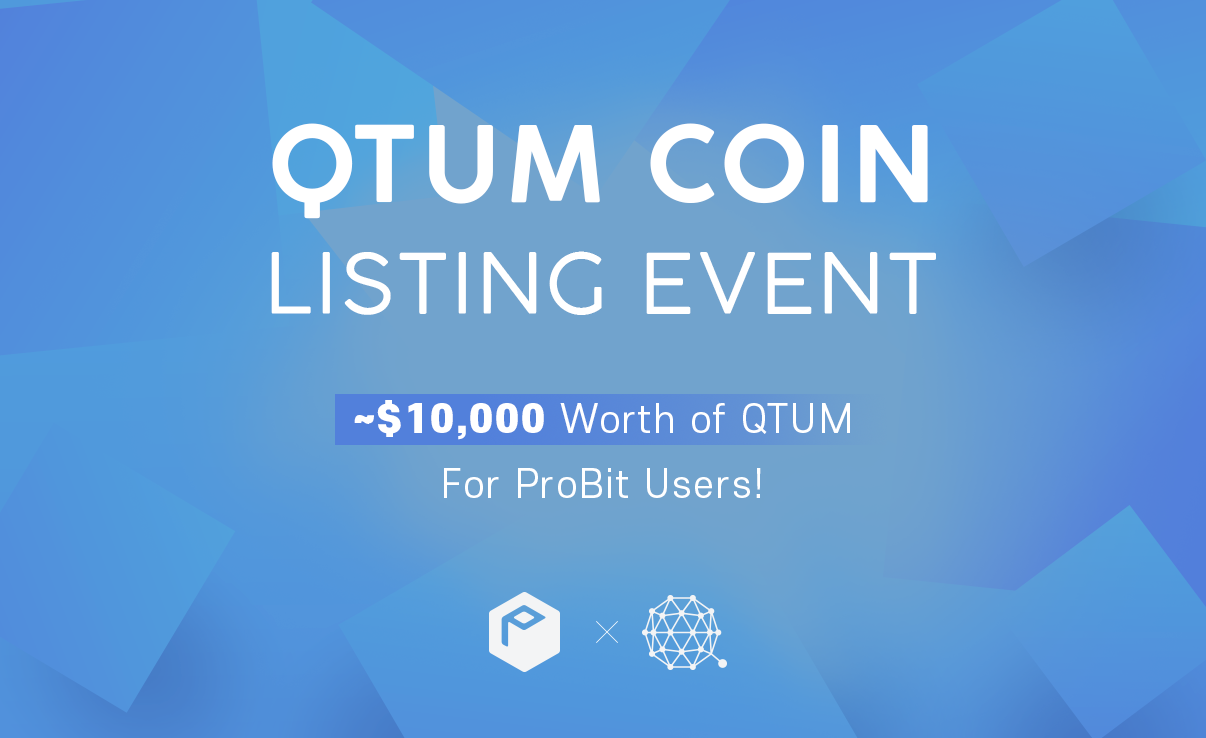 ProBit Global (www.probit.com) is glad to announce the listing of Qtum (QTUM).
Deposit Date: 7 Mar 2019
Listing Date: 8 Mar 2019
Trading Pairs: QTUM/BTC, QTUM/USDT
Qtum Listing Events
Duration: 8 Mar 2019 - 22 Mar 2019
Total Amount: 3,600 QTUM
Buy/Deposit QTUM, Earn QTUM
A total of 1,800 QTUM will be distributed to users in proportion to their net purchase and net deposit of QTUM during this event duration. Each account may receive a maximum of 50 QTUM.
Hold PROB, Earn QTUM
Holders of over 500 PROB tokens will receive 1,800 QTUM according to their PROB token holdings, subject to a cap per account.
ABOUT PROBIT GLOBAL
ProBit Global is a Top 20 crypto exchange worldwide servicing crypto enthusiasts with unlimited access to trade and buy Bitcoin, Ethereum and 800+ altcoins in 1000+ markets.
QTUM (https://qtum.org/en) is an open sourced public blockchain platform that utilizes a Decentralized Governance Protocol (DGP) backed by UTXO security to enable specific blockchain modifications with the use of smart contracts. Their decentralized application platform provides flexible solutions for business-related affairs.
Terms:
ProBit Global reserves the right to cancel or amend the event rules with sole discretion.

ProBit Global reserves the right for final interpretation of the results of these events.