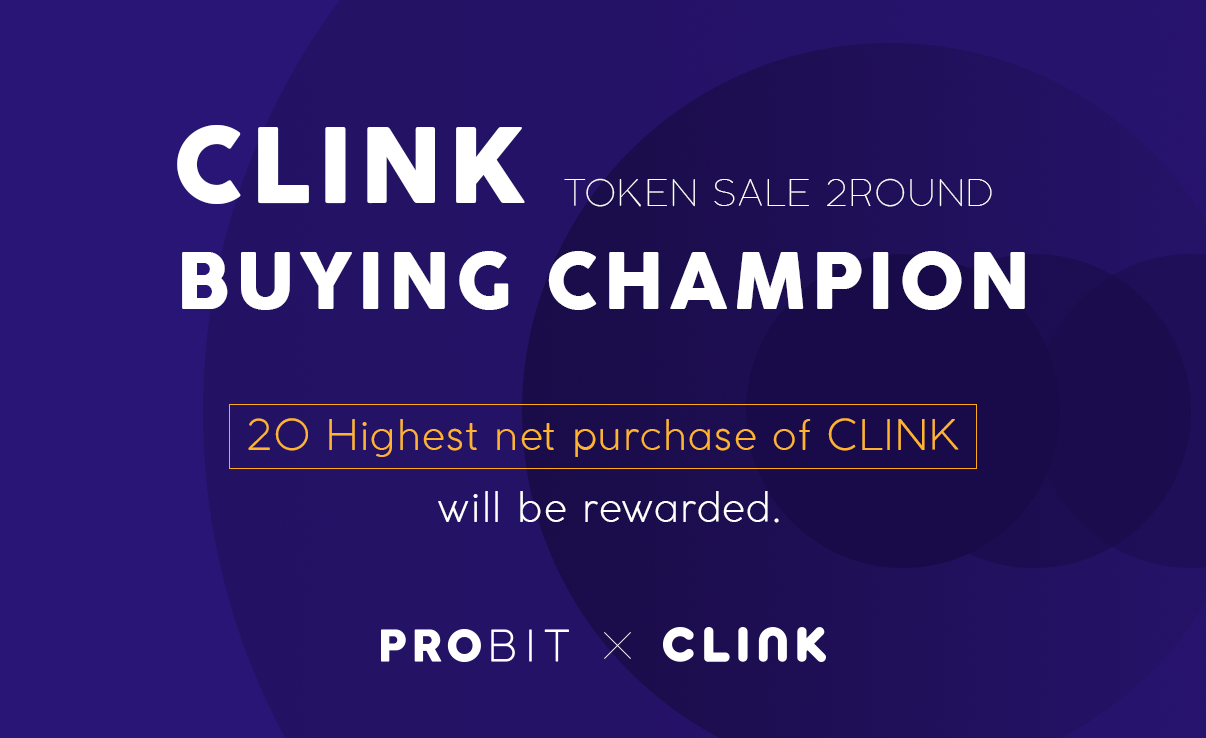 Buying Champion Event
Event Duration: 2019. 02. 22(Friday) ~ End of Round 2

Event details: A CLINK deposit Event will be held if CLINK's IEO on ProBit Global is fully funded. Ten winners will be selected among users who purchased over $2,000 worth of CLINK according to their overall rankings.
Prizes
1st place) Notebook (LG gram 14 14ZD990-GX50K 2019) - 2 winners
2nd place) Galaxy S10 - 2 winners
3rd place) 5,000 CLINK - 16 winners
※Payout: Within a month of the IEO's closure
※The number of winners can be affected in the event of large scale purchases.
Terms & Conditions
- If a transaction is deemed to be fraudulent, CLINK reserves the right to exclude the transaction from the event.
- CLINK reserves the right to request personal information to the winners of the event for public charge and tax purposes. In the event that the winners are not willing or unable to provide personal information, winnings will be canceled.
- The announcement date and bonus distribution date can be subject to change under certain circumstances of ProBit Global.
- The event date can be subject to change or canceled under certain circumstances of CLINK and ProBit Global without notice.