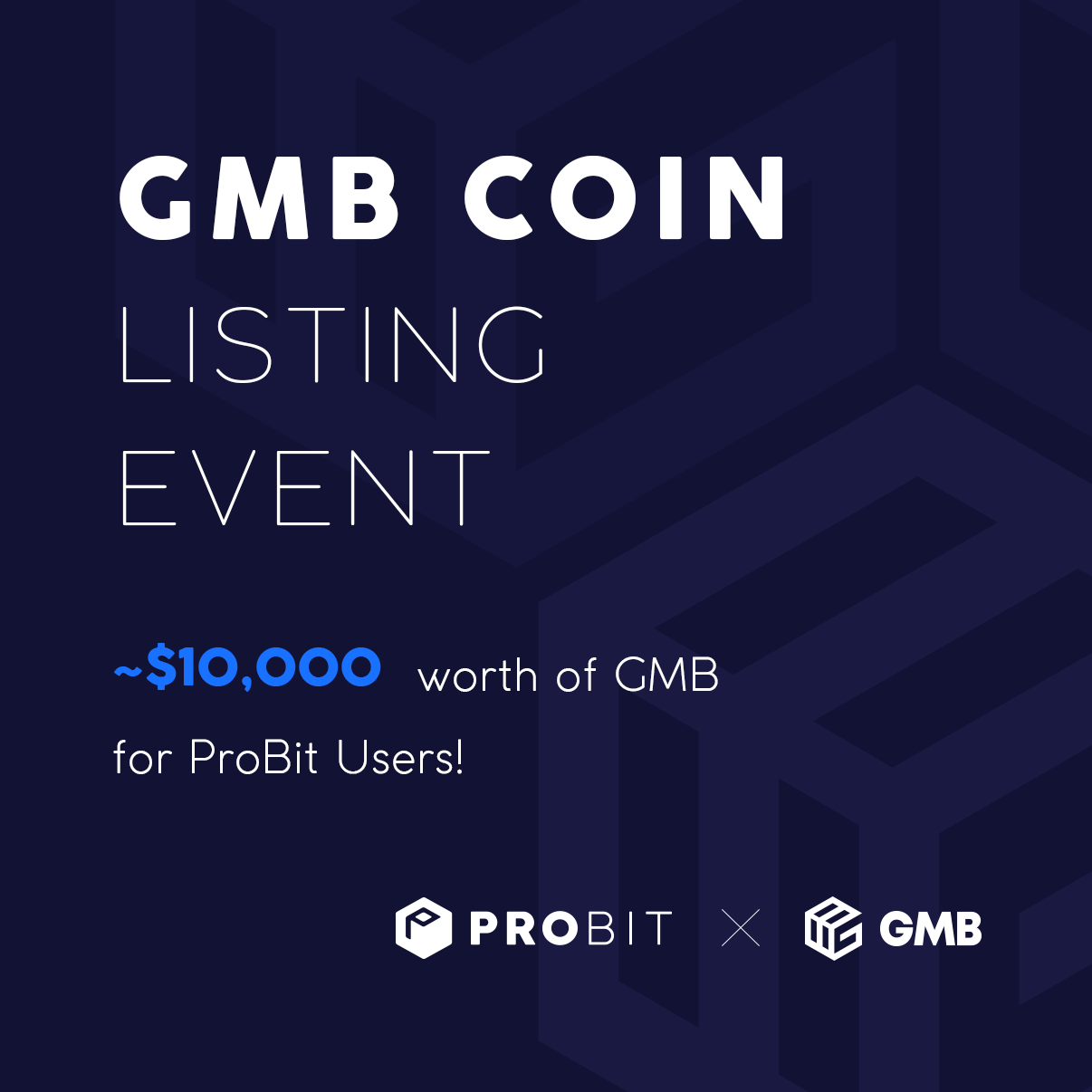 ProBit Global (www.probit.com) is glad to announce the listing of GMB.
Deposit Date: 20 Feb 2019
Listing Date: 21 Feb 2019
Trading pairs: GMB/USDT, GMB/ETH
Listing Event Details
Duration: 21 Feb 2019- 21 Mar 2019
Total Amount: 2,623,000 GMB
1. Buy/Deposit GMB, Earn GMB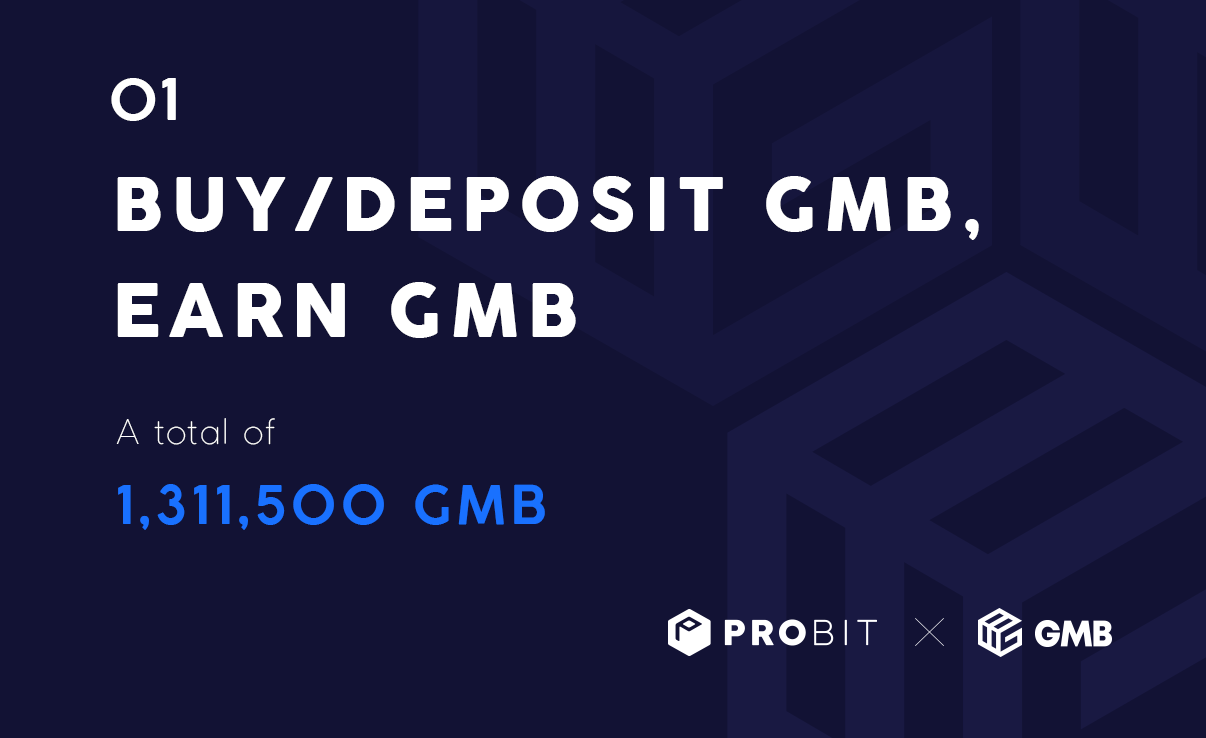 A total of 1,311,500 GMB will be distributed to users in proportion to their 1) net purchase and 2) net deposit of GMB during this event duration.
Each account may receive a maximum of 25,000 GMB.
2. Hold PROB, Earn GMB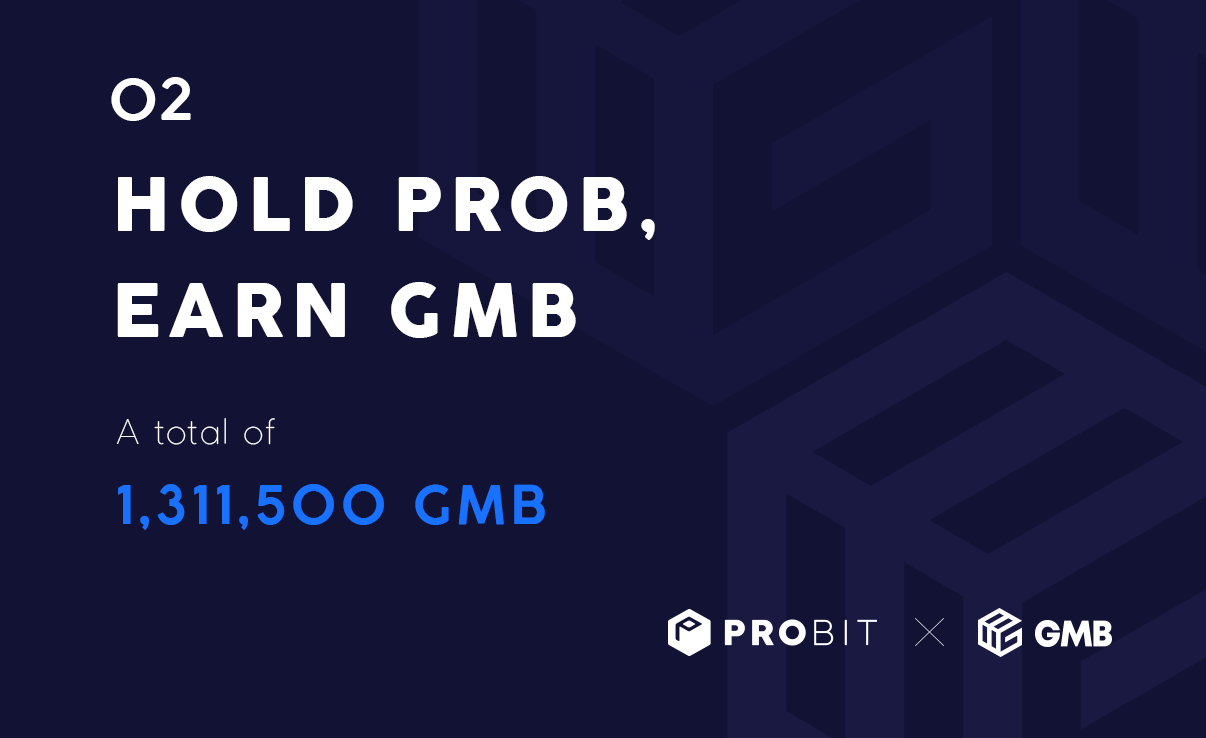 A total of 1,311,500 GMB will be airdropped to ProBit users who hold 500 or more PROB, in proportion to all eligible PROB tokens. There is a cap to the amount of airdrop each account may receive.
3. Trade GMB, Earn PROB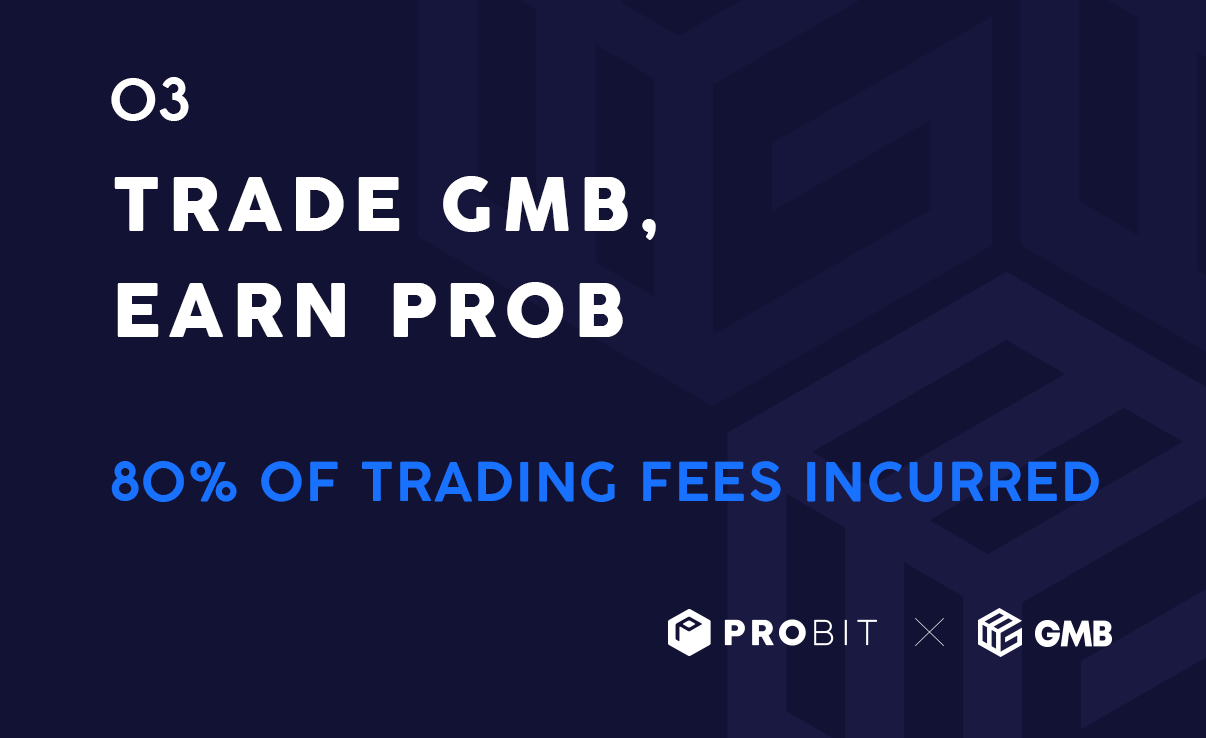 Users who trade GMB will receive PROB tokens. PROB tokens will be equivalent in value to 80% of trading fees incurred.
This is not eligible to users who have paid trading fees in PROB tokens
This event is only applicable after the official Trade Mining begins at ProBit.
ABOUT PROBIT GLOBAL
ProBit Global is a Top 20 crypto exchange worldwide servicing crypto enthusiasts with unlimited access to trade and buy Bitcoin, Ethereum and 800+ altcoins in 1000+ markets.
GMB (https://gmbplatform.io/) is the fastest Blockchain platform with Dual-Cryptocurrency that can connect into real life. GMB Platform consists of Master Coin, the key currency of GMB with price volatility similar to existing cryptocurrency, and Branch Coin, a separate currency that is linked to the fiat currency of each country. GMB overcomes the scalability limits of existing Blockchains and provides easy-to-use Objective Smart Contracts. GMB first decentralized service app is TravelSpace, a Blockchain based travel service that allows users to receive rewards while traveling. The company aims to expand the use cases to all aspects of life, including entertainment, medical care, finance, and much more.
Terms:
ProBit Global reserves the right to cancel or amend the event rules with sole discretion.

ProBit Global reserves the right for final interpretation of the results of these events.