SPIN Token Sale Period: 12 Feb. 2019, 04:00 UTC ~ 12 Feb. 2019, 14:59 UTC
Airdrop Events
Total Reward Pool: 600,000 SPIN
1. SPIN Buying Champion
The Top 3 accounts with the highest net purchase of SPIN will be rewarded with a total of 300,000 SPIN!
Total Prize: 300,000 SPIN
1st place (1 person): 150,000 SPIN
2nd place (1 person): 100,000 SPIN
3rd place (1 person): 50,000 SPIN
2. Early Buyer Gets SPIN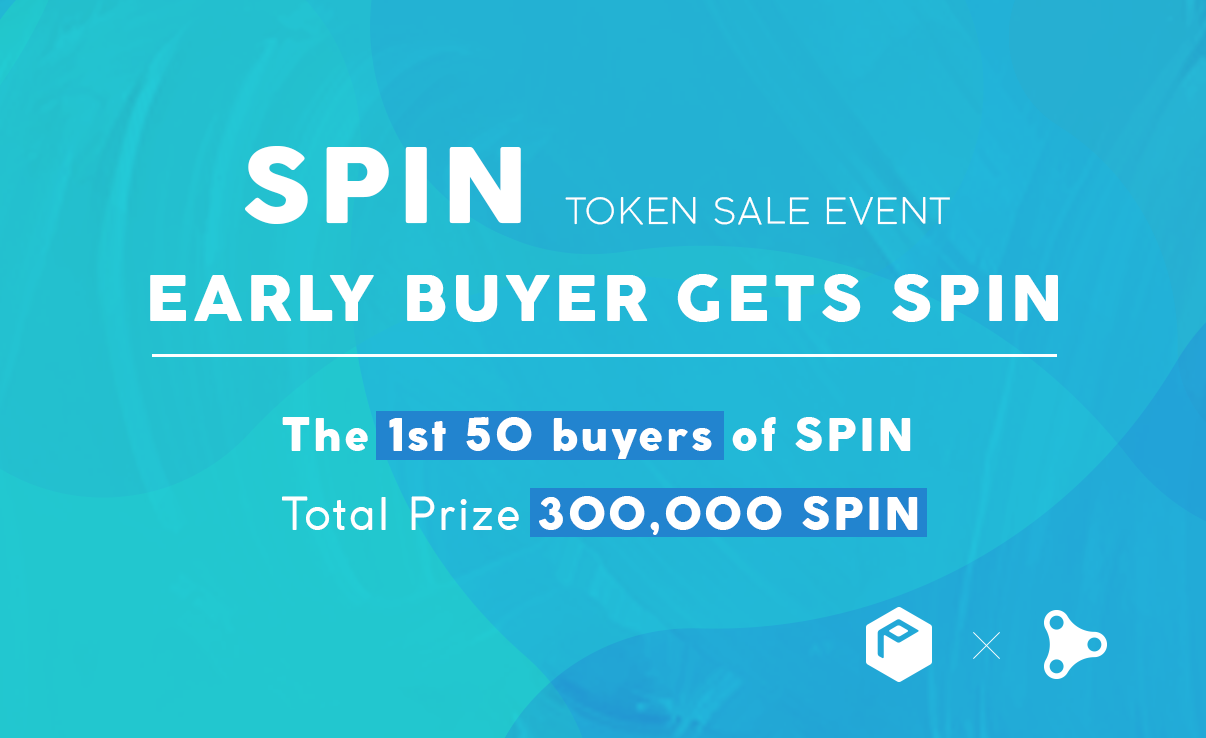 The first 50 buyers of SPIN with a minimum net purchase of $300 will receive 300,000 SPIN in total (6,000 SPIN each)!
Winner Announcement Date: 18 Feb. 2019, 07:00 UTC
Reward Distribution Date: 6 months after the listing date
Terms & Conditions:
- If a transaction is deemed to be fraudulent, Spin Protocol reserves the right to exclude the transaction from the event.
- Spin Protocol reserves the right to request personal information to the winners of the event for public charge and tax purposes. In the event that the winners are not willing or unable to provide personal information, winnings will be cancelled.
- The announcement date and bonus distribution date can be subject to change under certain circumstances of ProBit Global.
- The event date can be subject to change or cancelled under certain circumstances of Spin Protocol and ProBit Globalwithout notice.
About SPIN Protocol:
SPIN Protocol is a decentralized commerce ecosystem for social influencers. We empower suppliers to reach target influencers directly without any intermediary parties to sell their products worldwide. We provide all-in-one commerce system to influencers enabling micro to macro infleuncers to grow as sellers and monetize their fame by selling products of their choice. SPIN Protocol is building use-cases through partnership with Kakao Klaytn, Chromapolis and Ecomobi.