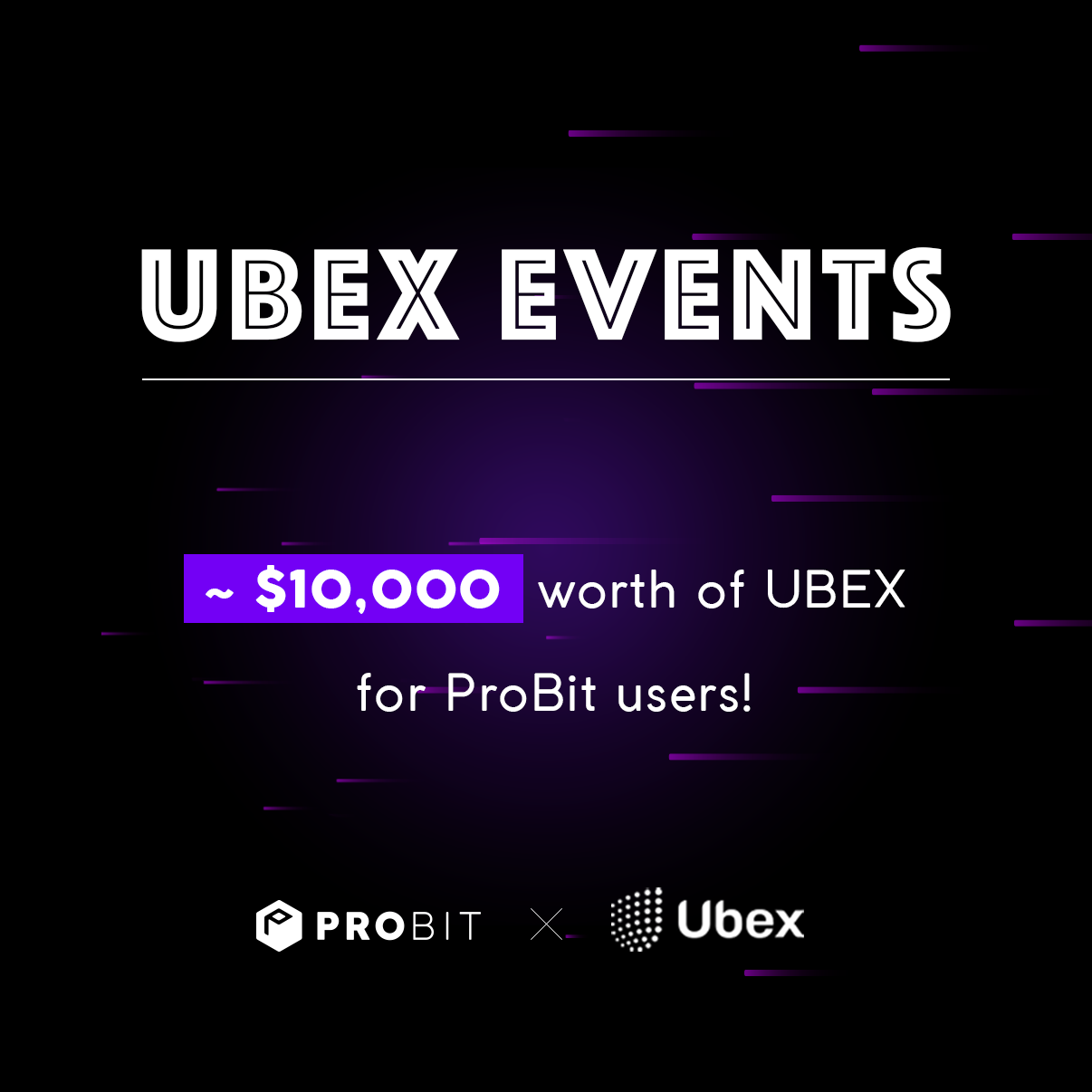 ProBit Global (www.probit.com) is glad to announce the listing of UBEX. UBEX/BTC, UBEX/ETH, UBEX/USDT pairings will be made available for deposit on 8 Feb 2019 and for trading on 11 Feb 2019 at ProBit Global.
Listing Event Details
Duration: 8 Feb - 11 Mar 2019
Total amount: 18,000,000 UBEX
1. Buy/Deposit UBEX, Earn UBEX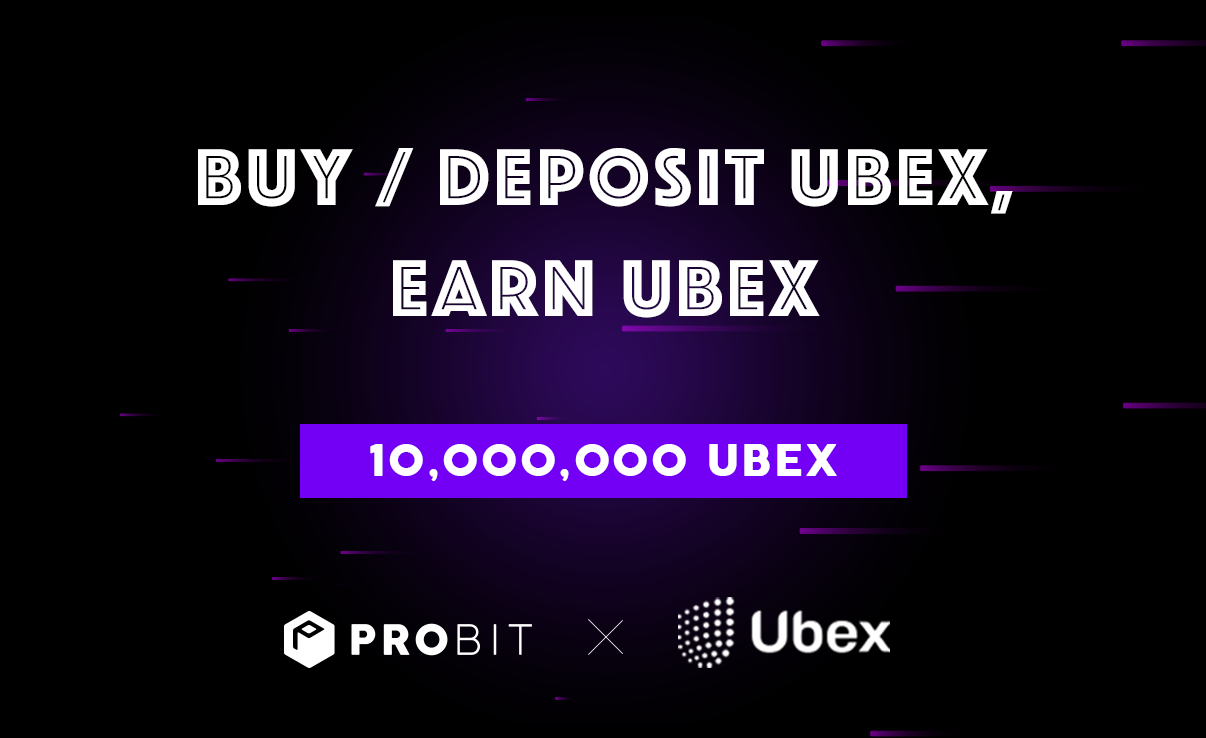 Duration: 8 Feb - 11 Mar 2019
A total of 10,000,000 UBEX will be distributed to users in proportion to their 1) net purchase and 2) net deposit of UBEX during the event duration.
Net purchase of UBEX volume is calculated by buying volume minus selling volume in the duration above.
Net deposit of UBEX volume is calculated by deposit volume minus withdraw volume in the duration above.
Each account may receive a maximum of 200,000 UBEX in this contest.
A snapshot will be taken to calculate net purchases and net deposits at an undisclosed time in Mar 2019.
2. Trade UBEX, Earn PROB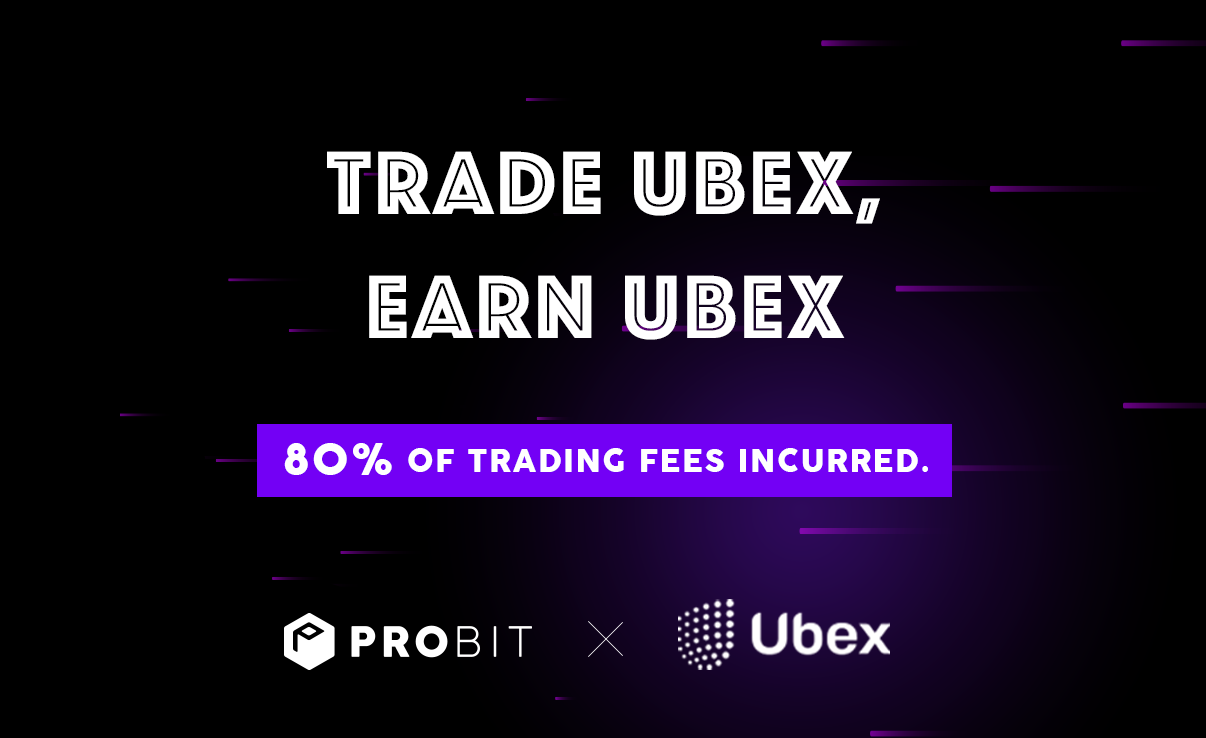 Users who trade UBEX will receive PROB tokens. PROB tokens will be equivalent in value to
80% of trading fees incurred.
This is not eligible to users who have paid trading fees in PROB tokens
3. Hold PROB, Earn UBEX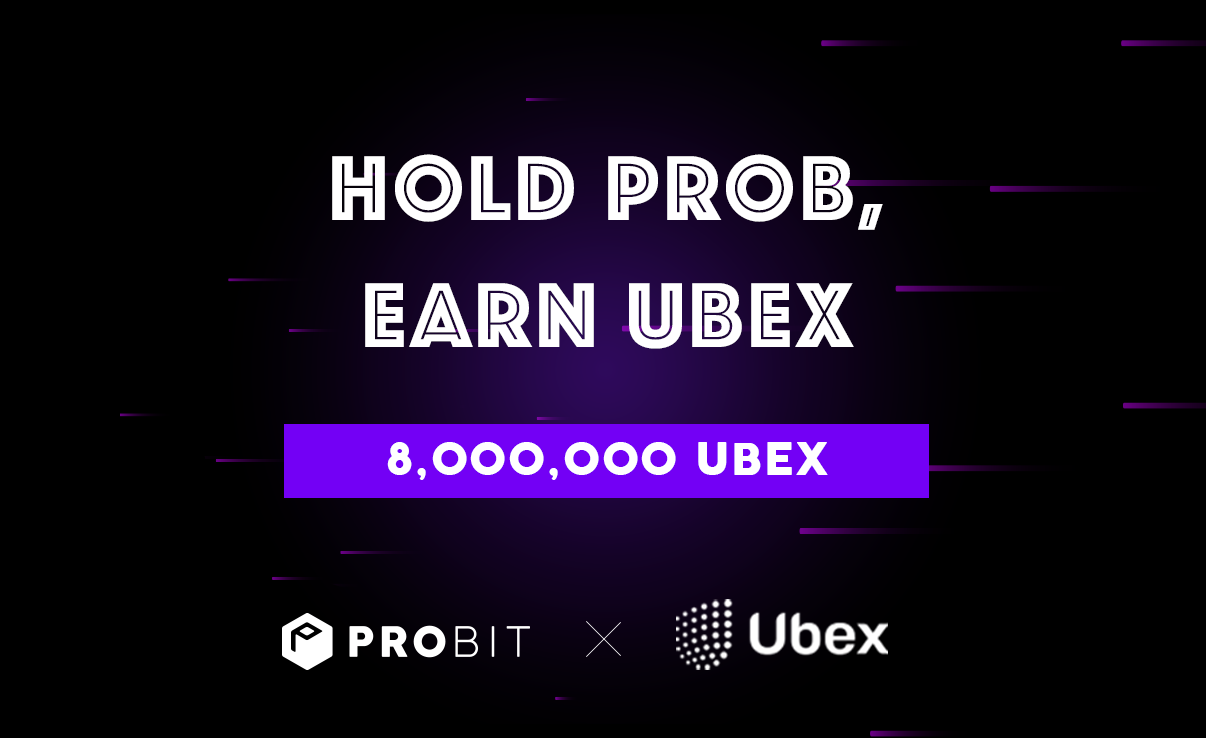 PROB token holders will receive 8,000,000 UBEX split depending on user's PROB holdings:
Holders of 500 PROB and above will receive an amount proportional to all the eligible PROB tokens. There is a cap to the amount of airdrop each account may receive.
The snapshot of the PROB tokens for calculation of rewards will be taken at a random time.
Ubex (https://www.ubex.com/) is a global decentralized exchange based on neural networks and smart contracts. At Ubex, companies are able to advertise effectively, while publishers profitably tokenize ad slots on their resources. The mission of Ubex is to create a global advertising ecosystem with a high level of mutual trust and maximum efficiency. The application of blockchain allows Ubex to use a Pay-Per-Result operating model.
Terms:
ProBit Global reserves the right to cancel or amend the event rules at our sole discretion.

ProBit Global reserves the right for final interpretation of the results of this event.