ONE-DAY MAIN SALE EVENT
ProBit Global always strives to break the industry norm and now we did it again by having an ONE-DAY SALE! ProBit Tokens (PROB) will be available for purchase for a limited time from 15:00 UTC of Dec. 11 to 15:00 UTC of Dec. 12.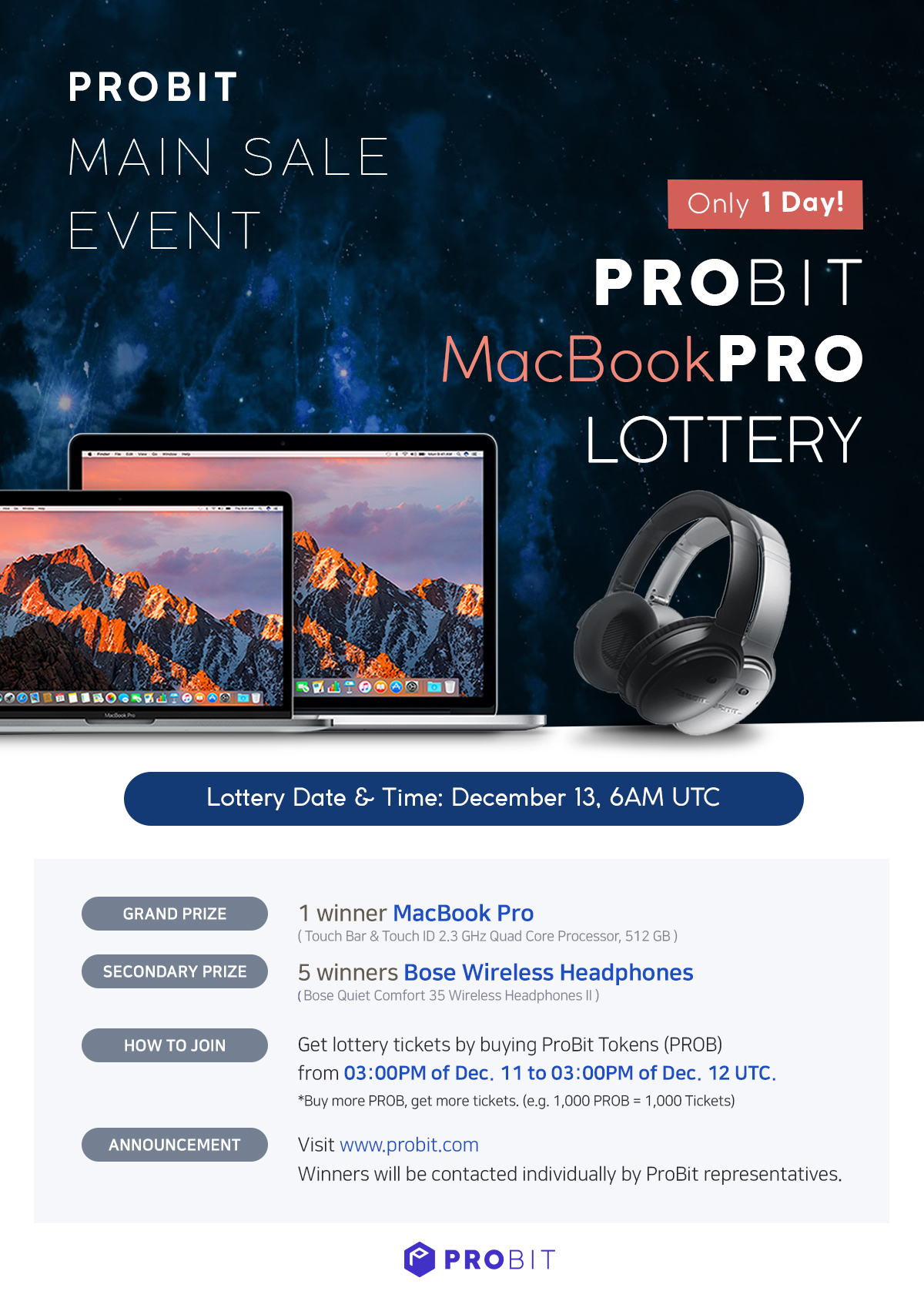 GO PRO! GET PROB! MACBOOK PRO LOTTERY ROUND 2!
Due to popular public demand, ProBit is opening the MacBook Pro Lottery Event for the second time, as a bonus to those who will buy PROB!
HOW TO JOIN:
Get lottery tickets by buying any amount of ProBit Tokens (PROB) from December 11, 2018, to 15:00 UTC to December 12, 2018, 15:00 UTC.
Buy more PROB, Increase your chances of winning!
You will get lottery tickets proportional to the number of PROB that you bought (e.g. 1,000 PROB = 1,000 tickets)
WINNER ANNOUNCEMENT:
Visit www.probit.com. Winners will be contacted individually by ProBit representatives.