ProBit Global (www.probit.com) is glad to announce a new pairing to list ProximaX (XPX) The XPX/BTC pairing will be made available on 30 Nov 2018 on ProBit Global.
ProBit Token holders are eligible for all 5 contests and stand to earn the most in this campaign. Purchase PROB tokens at https://www.probit.com/en-us/pre-sale
Trading Competition & Airdrops Details – 7,500,000 XPX
Duration - 30 Nov - 20 Dec 2018
1. Trade XPX, Earn XPX Duration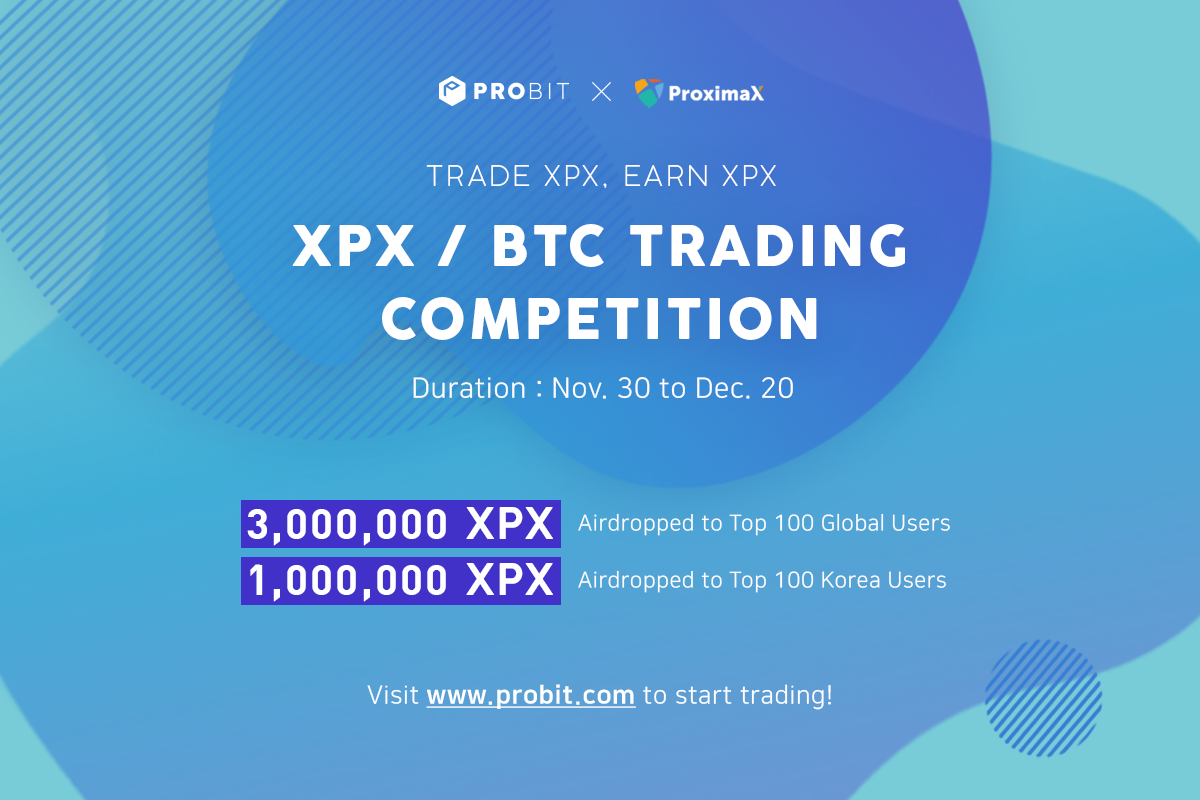 a) Trading competition for XPX/BTC where 3,000,000 XPX will be airdropped to Top 100 global users, proportional to the volume of XPX traded
2. Deposit XPX Coins, Earn XPX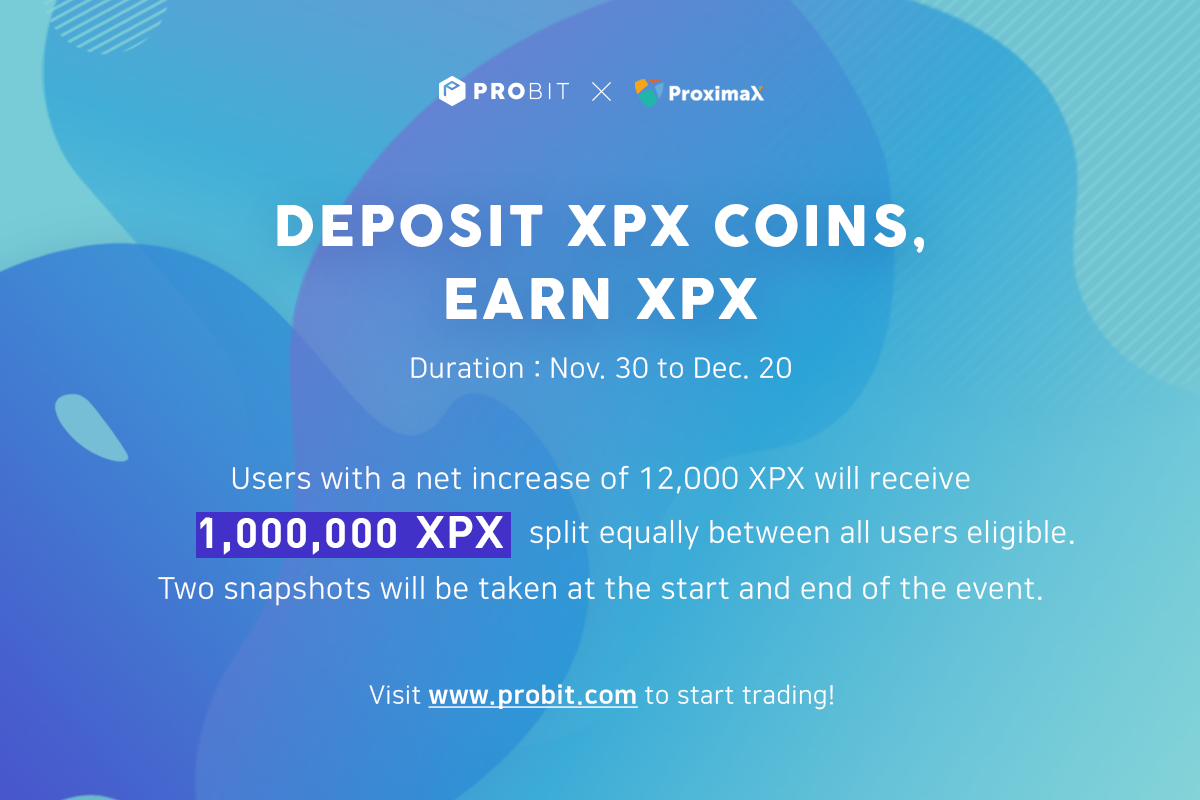 Deposit more than 12,000 XPX coins on ProBit Global and receive 1,000,000 XPX, split equally between all users eligible.
3. Social Media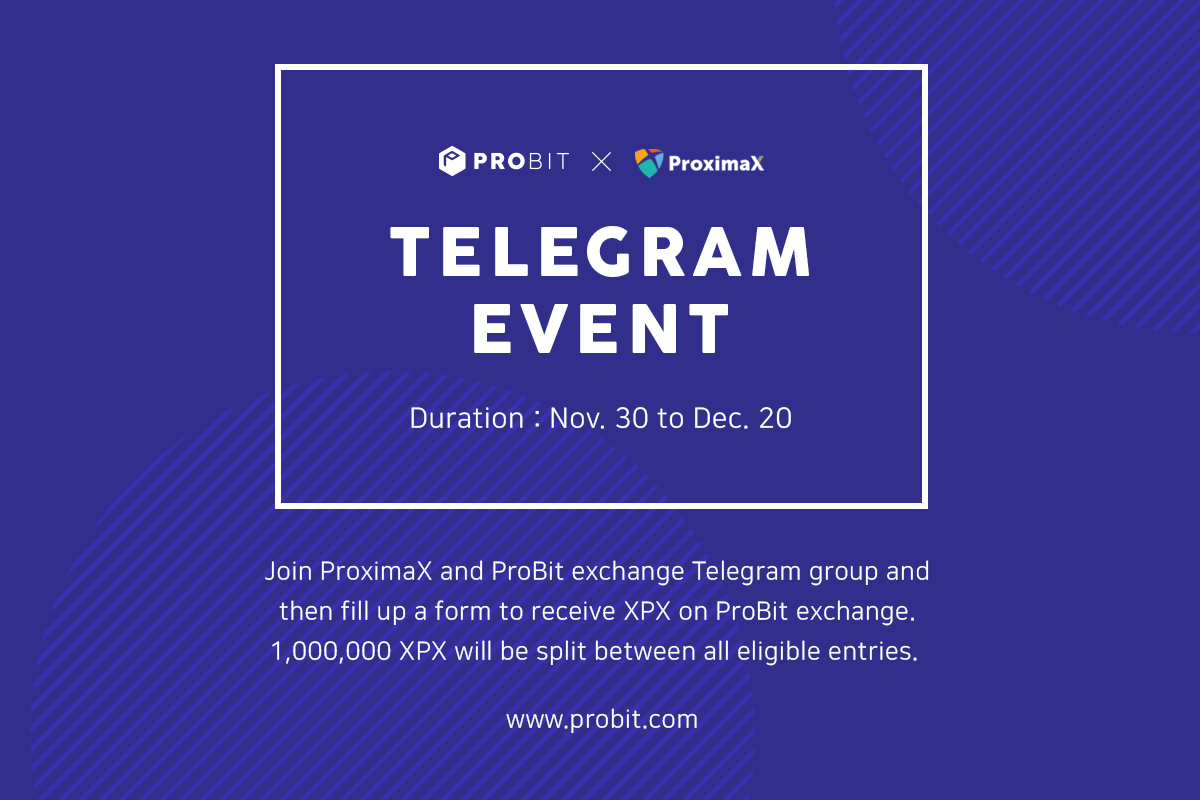 Join ProximaX and ProBit Global Telegram group and then fill up a form to receive XPX on ProBit Global. 1,000,000 XPX will be split between all eligible entries. https://goo.gl/forms/nHN7mhUJygY6H2rp2
4. Hold PROB, Earn XPX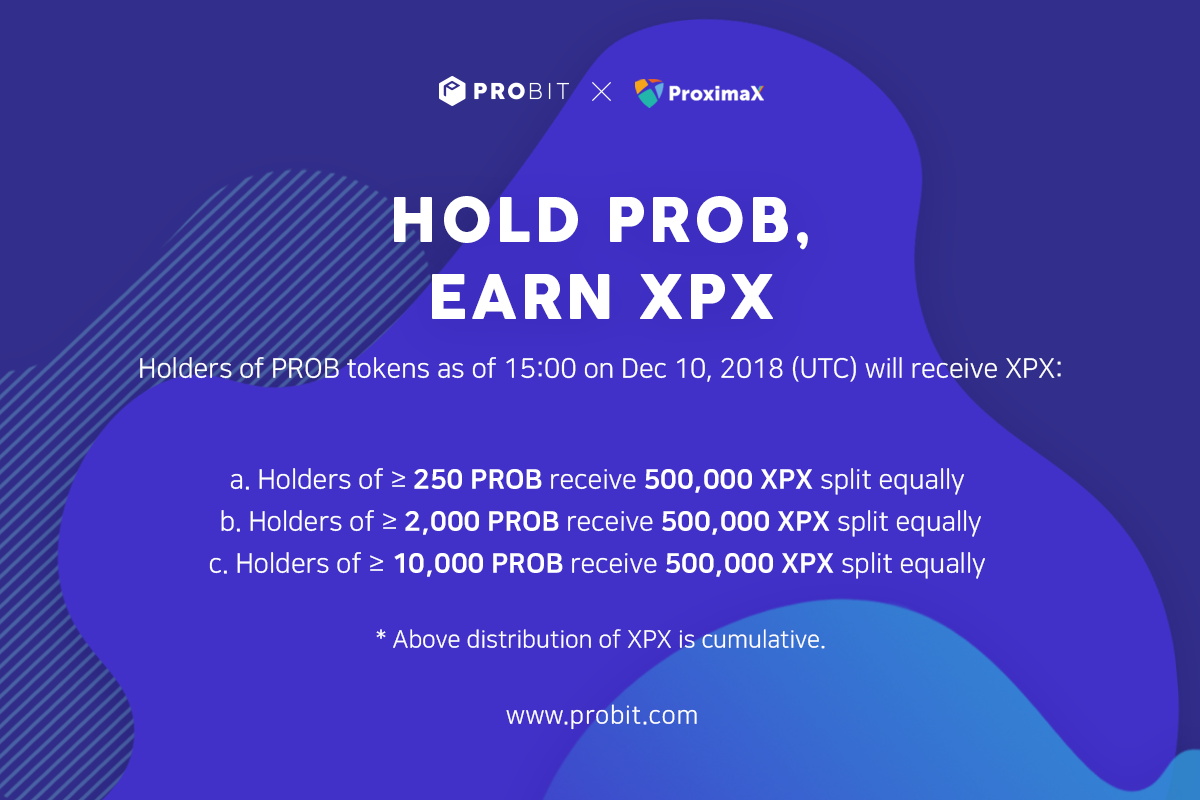 Holders of PROB tokens will receive 1,500,000 XPX split proportionally according to PROB tokens held
5. Trade XPX, Earn PROB Duration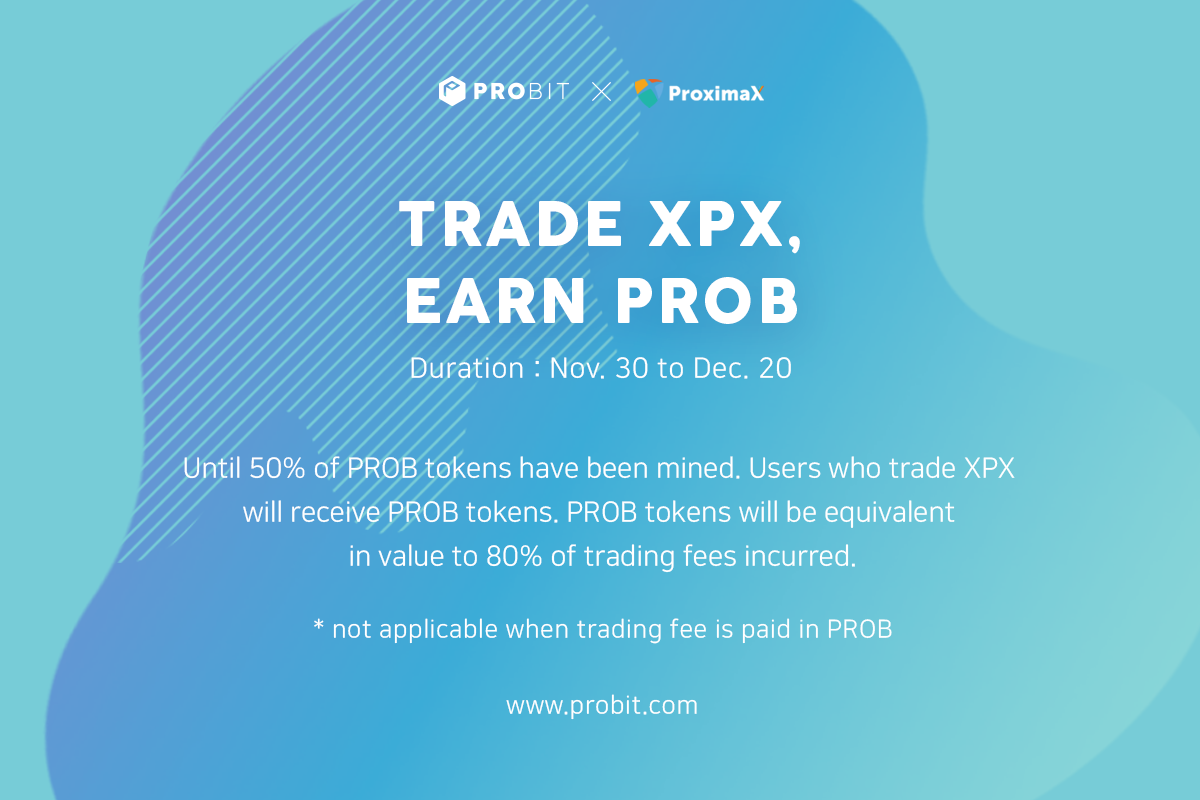 Until 50% of PROB tokens have been mined. Users who trade XPX will receive PROB tokens. PROB tokens will be equivalent in value to 80% of trading fees incurred.
ProximaX is a next-generation Blockchain and Integrated and Distributed Ledger Technology - IaDLT project. ProximaX offers an easy-to-program enriched platform solution with decentralized data proofing, storage, messaging, and streaming content delivery for a wide range of industries, resulting in a low total cost of ownership. For more information, please visit: www.proximax.io
Thank you.