What is U2F?
U2F is an open authentication standard that enables internet users to securely access any number of online services with one single security key instantly and with no drivers or client software needed. You can find more information on U2F and the security key here.
ProBit Global will support U2F to grant users more security for their accounts.
If you are interested, you may purchase the security key from the following:
How to Use U2F Hardware Security Key
To login at ProBit Global using your hardware security key, follow these steps: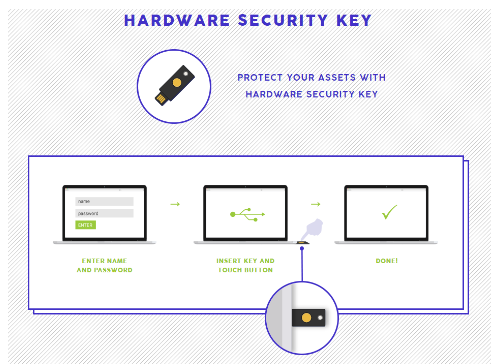 How to Setup Universal 2nd Factor (U2F) Authentication
To set up your account in order to log in with the hardware security key, refer to this guide:
How to Setup Universal 2nd Factor (U2F) Authentication>


Issues with Hardware Security Key
If you have issues with the hardware security key, you should refer to support from the manufacturer of the key. As the hardware security key is in your possession, ProBit Global will not be able to provide assistance or support on the hardware security key.
In the case where you have lost your hardware security key(s)
1. In the ProBit Global Homepage, go to Support and click Contact Us.

2. After selecting Contact as a guest on the next screen, fill out the Submit a Request form. Please make sure to indicate the following:
Name

Email used to sign up at ProBit Global

Date when you last deposited to ProBit Global wallet, Coin name, Amount and Transaction ID

If you haven't deposited any coin, please indicate that you have not deposited any coin in the form.
Please also attach the following files:
Screenshot of the last transaction that you deposited in your wallet (If you transferred from another exchange, send a screenshot of the transaction from that exchange)

Photocopy of an ID document (e.g. passport, driver's license)

A close-up photo of ID document (e.g. passport, driver's license) together with a handwritten note that has

the current date (ex. 2020.05.10), your email address and "deactivate U2F"

phrase written."