🔸 Supported OTP Authenticator Apps
To enable OTP on your account, you can use any app that supports the Time-based One-Time Password (TOTP) protocol including:
🔸 How to Set up OTP Authenticator App
To set up your OTP Authenticator App, log in to your ProBit Global account and go to

My Page

. Scroll down to the

Two-Factor Authentication

section.

To set up and enable OTP, click on Enable

beside OTP.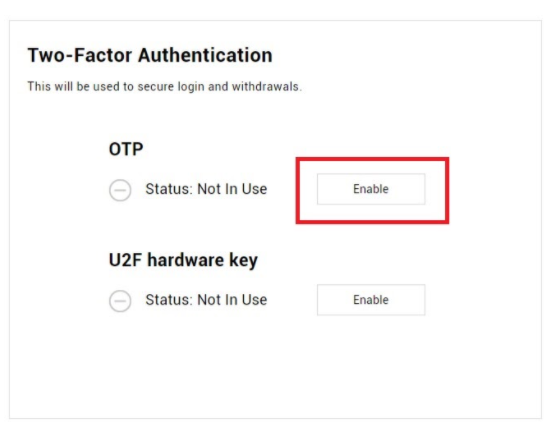 ProBit Global supports the use of Google Authenticator. Download Google Authenticator for your smartphone via the links provided and click

Next.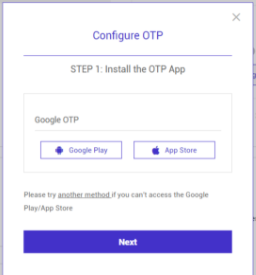 A 16-digit recovery key will be generated.

SAVE THIS CODE!

Please remember to always keep your recovery key in a safe location as it will be needed to access your ProBit Global account in case of a lost or inaccessible device.

Check the confirmation button and click

Next

.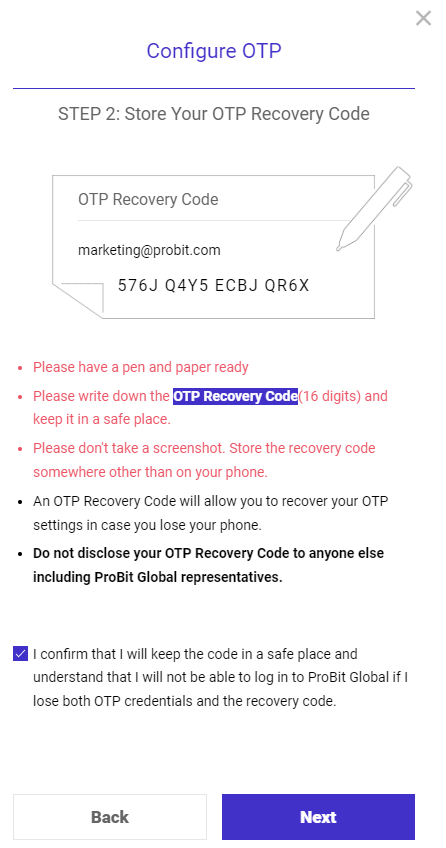 Once on the next screen, follow the instructions presented in the window. Open the Google Authenticator app that you have downloaded. You can choose to either scan the barcode or type in the OTP recovery code. Click

Next

.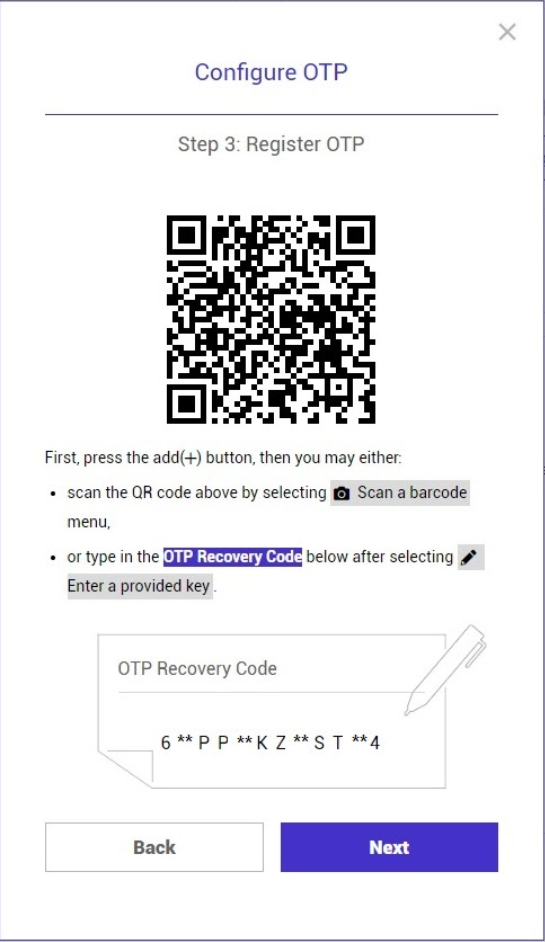 As the last step, you will be prompted to enter your login password, the 16-digit recovery code that you kept earlier, and the OTP code displayed in the app. Click

Next

after filling out the form.
Upon successful input of the code, you will be asked to verify your account via email. Click

Verify

and you will receive an authentication code in your email. Enter the code and click

Submit.

Congratulations! You have successfully enabled OTP. A dialog box confirming that the setup was successful will appear.
On

My Page

, you will see the status of the Google Authenticator. In case you need to disable OTP, click the

Disable button.
If you have lost or switched to a new device and wish to set up a new OTP, please follow the guide below:
How to Recover Account after Lost OTP Authenticator App or to Deactivate the OTP Authenticator App